"Space... The final frontier...
 These are the voyages of the Starship Enterprise.
 Its continuing mission:
 To explore strange new worlds...
 To seek out new life; new civilisations...
 To boldly go where no one has gone before!" 
(opening monoLogue from the TV series 'Star Trek: The Next Generation")
May and June 2021 are busy months in space. At the beginning of May, there was news that a large piece of space junk may hit New Zealand (it didn't!), and on 26 May a super blood moon occurred. Then on 10 June an annular solar eclipse occurred.
So what on Earth is space junk, a super blood moon and an annular eclipse?
Space Junk
Everywhere humans go, we seem to leave rubbish behind… and space is no different! In the 60 years since man first managed to blast off and orbit the Earth, and so starting the space industry, we've managed to leave more than 500, 000 pieces of junk behind, which are larger than a a marble, orbiting around our planet. There are bits of used rockets, broken satellite parts, and even tools that astronauts may have lost during spacewalks. One of the biggest problems is that as the number of objects orbiting Earth increases, so do the chances of a collision. Even small pieces of junk can cause problems. Hurtling around Earth at speeds of up to 28,000km per hour, small pieces of space junk have the potential to cause damage to the International Space Station or the many satellites people on Earth rely on.
How do we clean up space?
At the end of their mission, modern satellites are designed to burn up in the Earth's atmosphere or move out of the way of active satellites. However, older satellites remain in space. One idea for cleaning up these satellites is to use a net to capture them. Another method is to grab the old satellites with harpoons and reel them in. They would then send them to burn up in Earth's atmosphere.
But bigger things like space stations and larger spacecraft might not entirely burn up before reaching the ground. However,  operators can plan for the final destination of their old satellites to make sure that any debris falls into a remote area. This place even has a nickname—the Spacecraft Cemetery! It's in the Pacific Ocean and is pretty much the farthest place from any human civilisation you can find.
Technology is always changing and evolving, and NZ aerospace company RocketLab is developing reusable rockets that can be retrieved and used again. It's still a work in progress, but hopefully soon this will become the norm!
Super Blood Moon
The larger looking, red coloured moon that occurred on 26 May 2021 was caused by the rare combination of a lunar eclipse and the moon being at its closest point to earth in its orbit. The last time a Super Blood Moon occurred in Aotearoa was in 1982.
Annular Solar Eclipse
A solar eclipse happens when a planet or a moon gets in the way of the Sun's light. An annular solar eclipse happens when the Moon covers the Sun's centre, leaving the Sun's visible outer edges to form a "ring of fire" or annulus around the Moon. The annular solar eclipse that occurred on 10 June was best seen in the Northern Hemisphere (Aotearoa is in the Southern Hemisphere).
Want to know more?
Space Debris and Human Spacecraft
Royal Astronomical Society of New Zealand
Space Place at Carter Observatory
Super space / Gifford, Clive
"Bursting with fascinating facts and the latest breathtaking images, this space book for children brings the wonders of the Solar System to life. Find out about the never-ending storms on Jupiter. Learn about the towering volcanoes of Venus – all 1,600 of them, and see the Valles Marineris on Mars a canyon that is ten times longer than Earth's Grand Canyon. Find out many more fascinating "super" facts about the cosmos with SuperSpace. Based on recent research and discoveries, SuperSpace showcases everything you need to know about the Universe from the Big Bang to the formation of galaxies, stars, and planets as well as the technology used to explore its unimaginable depths. Fabulous cutaway artworks help to reveal the inner workings of the Sun, planets, and moons as well as space stations and space probes. SuperSpace brings the cosmos to life in a visually compelling and informative way, making it a must-have book for every budding space enthusiast." (Catalogue)
The race to space / Gifford, Clive
"You know that man has walked on the Moon, but do you know the story of how he got there? With the 50th anniversary of the Moon Landing on 20th July 2019, this book celebrates the Space Race rivalry between the US and the Soviet Union. Readers will learn about the neck-and-neck race between the two superpowers, through an illustrated story of the rivalry that gripped the world. From Russia's first satellite, Sputnik, to Neil Armstrong planting a US a flag on the moon, discover the events that unfolded through amazing nostalgic illustrations and engaging text. Explore, too, how these two space agencies now work together, and how the monumental achievements of the space race have created world-changing technology that we all use and benefit from today." (Catalogue)
Satellites / Parker, Steve
"More than 3,000 satellites have been placed in orbit around Earth since the very first, Sputnik 1, made history in 1957. Satellites perform a huge variety of functions. From the huge Hubble Space Telescope to weather and communications satellites, these objects make a difference to our lives here on Earth every day. How do they get there, how do they stay up there and what job does each of them do? Find out in this in-depth look at all kinds of satellites. Six books that reveal the thrilling journeys, triumphs and disasters that men and women have experienced in the exploration of our universe. These books examine the mind-blowing technologies involved in space endeavours and tells the all too human stories of some of the key figures." (Catalogue)
How we got to the moon : the people, technology, and daring feats of science behind humanity's greatest adventure / Rocco, John
"This beautifully illustrated, oversized guide to the people and technology of the moon landing by award-winning author/illustrator John Rocco (illustrator of the Percy Jackson series) is a must-have for space fans, classrooms, and tech geeks. Everyone knows of Neil Armstrong's famous first steps on the moon. But what did it really take to get us there? The Moon landing is one of the most ambitious, thrilling, and dangerous ventures in human history. This exquisitely researched and illustrated book tells the stories of the 400,000 unsung heroes—the engineers, mathematicians, seamstresses, welders, and factory workers—and their innovations and life-changing technological leaps forward that allowed NASA to achieve this unparalleled accomplishment. From the shocking launch of the Russian satellite Sputnik to the triumphant splashdown of Apollo 11, Caldecott Honor winner John Rocco answers every possible question about this world-altering mission. Each challenging step in the space race is revealed, examined, and displayed through stunning diagrams, experiments, moments of crisis, and unforgettable human stories. Explorers of all ages will want to pore over every page in this comprehensive chronicle detailing the grandest human adventure of all time!" (Catalogue)
The space race / Cruddas, Sarah
"Take an awe-inspiring journey through space history! Blast off with the first rockets, walk on the Moon with Neil Armstrong in 1969, and float and around the International Space Station." (Catalogue)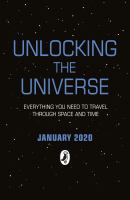 Unlocking the universe / Hawking, Stephen
"Have you ever wondered how the universe began? Or what it takes to put humans on the moon – or even on Mars? What would you do if you could travel through space and time? Embark on the adventure of a lifetime in this beautiful collection of up-to-the-minute essays by the world's leading scientists including Professor Stephen Hawking himself, plus mind-blowing facts and out-of-this-world colour photographs." (Catalogue)
Luna : the science and stories of our moon / Aguilar, David A
"Provides facts about the moon, looks at the history of lunar exploration, and examines its place in the human experience." (Catalogue)
The sun / Graham, Ian
"An up-to-date look at our solar system and the universe, covering the latest space explorations and the most recent understanding of the stars and planets. " (Catalogue)