The day has finally come — the winners of the 2020 New Zealand Book Awards for Children and Young Adults have been announced! The Supreme Winner at the Awards this year is former New Zealand Poet Laureate Selina Tusitala Marsh, for her book Mophead. Mophead, which won both the Margaret Mahy Book of the Year award as well as the Elsie Locke Award for Non-Fiction, is an incredible book that is hard to describe in words and in every way is a taonga worthy of this highest honour. Find it, and the books that won the other six categories, on our catalogue below:
---
Margaret Mahy Book of the Year Award; Elsie Locke Award for Non-Fiction
Mophead : how your difference makes a difference / Marsh, Selina Tusitala
Judges' comments: This magic book reaches past our brains and squeezes life into our hearts and imaginations. Mophead places its writer at the centre of her own story, but also draws lines out to all the stories and histories that make up an individual: cultures, literature, family and education.
With exquisite design and production, it is part picture book, part graphic novel, part memoir, part poem — its form is exactly what it wants and needs to be, which is the message of the book too.
Mophead is clever and joyful and inspiring, with not a smidgen of pretension or condescension. It is — dare it be said — perfect.
Our thoughts: Yes! While the calibre of the shortlist this year was nothing short of astonishing, we are beyond pleased to see this taonga take the top prize. This book is everything — by turns funny and poignant, strident and comforting, impetuous and patient; capable both of rousing a righteous anger and of gently taking the reader by the hand and leading them to a new point of view. This book is essential reading, and we'd like to see a copy in the hand of every child in the land. Plus, it's about time the Margaret Mahy Book of the Year Award was won by a Pasifika author. Ka rawe!

---
Picture Book Award
Abigail and the birth of the sun / Cunningham, Matthew
Judges' comments: This book ticks all the boxes for a great picture book. Abigail is a very real and relatable character: children will be able to see themselves in her, and adults will recognise her. Her curiosity is what drives the story, and is formed in a magical question on possibility. Her father tenderly cradles this curiosity, creating a beautiful narrative answer to her big question that is part magic, part science. The language is evocative and poetic and times, and yet still packed with facts. The illustrations support this gentle yet fantastical approach, with bold colours and big skyscapes combined with little touches like the ever-present family cat, and the astronaut teddy bear.
Our thoughts: This gorgeously-realised book will be a favourite for bedtime and storytime for years to come. The colour palette throughout is what most caught our eye — the stunning range of sunny yellows and ochres, reds so deep you could fall into them, verdant greens and velvety blacks, blues and purples — the book is a joy to look at. The text is the right combination of imagination-inspiring and comforting. We think you'll like this one — be sure to pick it up next time you come to the library, though you may need to reserve it first!

---
Wright Family Foundation Esther Glen Award for Junior Fiction
Lizard's tale / Chan, Weng Wai
Judges' comments: Lizard's Tale is a standout not only for its gripping storytime, but for its convincing characters and historical detail. Set in the crowded slums of Singapore's Chinatown during World War Two, Lizard's Tale tells the story of a young teenage boy who is offered big money to steal a mysterious box — and finds himself drawn into a dangerous world of espionage, kidnapping, daring escapes and covert missions. Readers are given a tantalising insight into a culturally diverse world, and a glimpse of history seen from a new, exciting angle. Fast paced and assured, this is a confident debut from an exciting new talent.
Our thoughts: This book was a standout for us amidst the extremely strong junior fiction field. The at times breakneck-exciting pace is perfectly measured by periods of quiet development and observation. At times the writing is reminiscent of classic 1940s spy and detective fiction, at times it's more reflective and thoughtful. Before long, you find yourself inevitably drawn in to compellingly-drawn and richly historical world.

---
Young Adult Fiction Award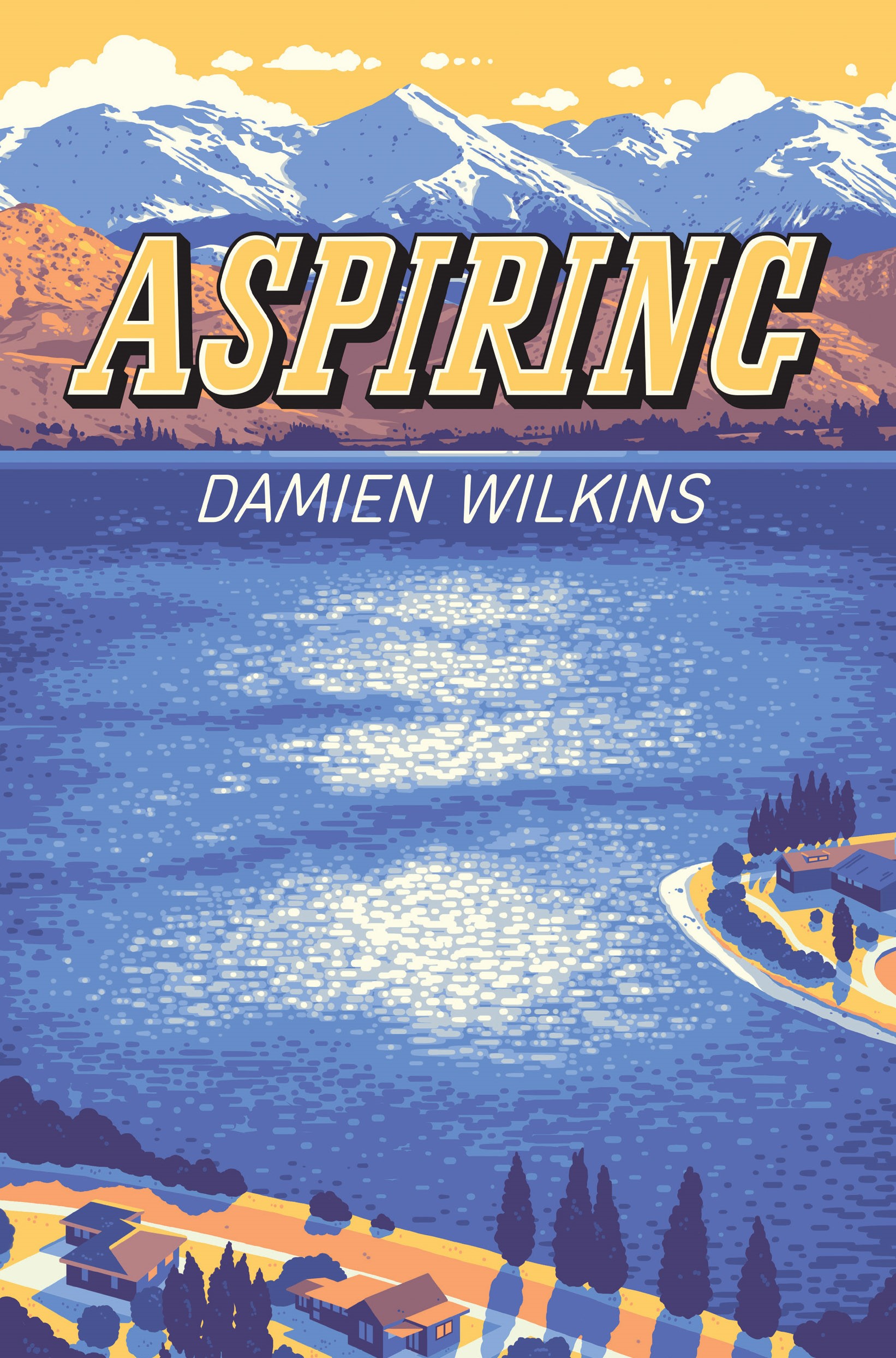 Aspiring / Wilkins, Damien
Judges' comments: Aspiring demonstrates a stunning insight into the teenage mind, both in its exploration of character and its respect for the intelligence of its audience. In Ricky, the book has a kind, thoughtful main character, even as he towers over those in his life and deals with difficult memories of family trauma. Books like this can provide a bridge from young adult reading to feeling confident to start tackling literary books for grown-ups. There are plenty of teens out there like Ricky, and it is to be hoped that seeing themselves reflected on the page in all their uncertain, wildly imaginative glory will remind them to stay true to their thoughtful and inquisitive selves.
Our thoughts: We loved the verbosity and relatability of 15-year-old Ricky's near-constant internal monologue throughout this book — it's full of the kinds of observations about life in a small town that we recognise and empathise with. It's exciting to see the author's bold and unpretentious voice applied to young adult themes and characters for the first time in this book, and we're hoping there's more to come in this space in the future!

---
Russell Clark Award for Illustration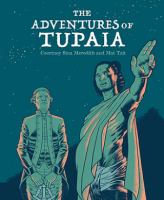 The adventures of Tupaia / Meredith, Courtney Sina
Judges' comments: Mat Tait's illustrations reach the reader on an intellectual, gut and aesthetic level. They teach us about our history in part by engaging our emotions, via dramatic perspectives and powerful colours. We witness a battle for power as we journey through the Pacific, and are struck by confusion and grief. A clever combination of modes is used: comic strips, vignettes, full spreads of starry skies, and symbols from throughout the Pacific. The pared back, simple lines and limited colours have us the sense that history isn't merely something from the past — it's still happening now. These illustrations are modern and cool — but with an urgent fire in their belly.
Our thoughts: The visual style of this excellent non-fiction book is striking, deliberate, dignified, and sharp. In comparison to some of the other books on the shortlist for this award, the colour palette is slightly muted and pared back — but this is entirely to the book's benefit. The prevalence of cool greens, the fullest range of blues and purples, with subtle flashes of warmer colours, and the ingenious use of whites and creams as highlights, gives the story a sense of solemn unity without ever detracting from the fierce excitement of the true story being told. We think this book, along with being a wonder to behold, is an essential read for anyone wanting to learn more about the history of the Aotearoa in the Pacific.

---
Wright Family Foundation Te Kura Pounamu Award for Te Reo Māori
Tio Tiamu / Kurahau
Judges' comments: Tio Tiamu, aka Toe Jam — what a dreadful predicament, oh the humiliation! Tio Tiamu is a gigantic character with the kindest heart and genuine love for his hapū. He overcomes many challenges and deliberate acts of nastiness, only to be shunned. There are mixtures of 'if only' moments, cautiously laid like and absorbing tangi the senses of the reader are tuned in to. 'Ha aha te mea nui o te ao, he tangata' — it is known the most important thing in the world is its people. This te reo journey exudes manaaki tangata with generosity, benevolence, and grace.
Our thoughts: This book really is the complete package. The story feels at times very much like a legend being told in a traditional oral storytelling mode — the text often repeats, loops back in on its self, steps forwards or backwards to further explain a point or leave something poetically unsaid. There is an incredible sense of balance throughout, where the weight of the storytelling is shared equally between the stylised, yet detailed illustrations and the entrancing, sometimes very playful, language. Yet the story does not pull its punches, and we can't guarantee there won't be tears the first time it is read by your tamariki. At the core of it all lies an incredibly powerful message that resonates especially powerful right now — that kindness to others is the only thing that matters, in the end.

---
Best First Book Award
#Tumeke! / Petherick, Michael
Judges' comments: #Tumeke! is every bit as diverse as the Newtoun community, which we see revealed piece by piece, flyer by flyer, as the fun, endearing mosaic that makes New Zealand the unique paradise it is. Michael Petherick tells a sweet and funny tale, with a creative multi-media format that engages the eye and challenges the brain. Ages and cultures merge in this story of a small community filled with huge heart. Readers will find themselves cheering on every new character, and will easily see themselves somewhere in this fantastic, genre-bending book.
Our thoughts: This is a completely unique book with so much to discover — a whole diverse community, in fact (that may or may not bear more than a passing resemblance to our very own Newtown). Really, this book is a whole series of relationships, events, conversations, debates, personal thoughts, and public announcements all distilled into a format that bursts off the pages. You can absolutely read it in one sitting, drawn into the experience of the new kid at school and the swirling excitement of the organisation of a community event. But equally, you can dip in and out, reminding yourself every now and then of why it is you have grown to love and care about the eccentric and relatable characters sketched so expertly within. A challenging and different read, but absolutely worthy of that elusive Librarian's Choice sticker.