Exams are on the horizon, and some of you may be fighting the urge to run into the woods and never return. But fear not – Spring is in the air, and the world is full of wonderful things to distract you from study! Now is the perfect time to be daydreaming about those Summer roadies and camping trips, and what better way to prepare for the great outdoors than by popping down to your local library for a quick peruse of Bear Grylls' collected works?
Whether you're planning a quick day-trip through the bush, a few days camping with friends, or are fully committed to vanishing amongst the undergrowth and resurfacing only often enough that you become a haunting fixture of local folklore, our collection has something for you.
You can find more information about local hiking trails on the Wellington City Council website.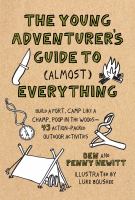 The young adventurer's guide to (almost) everything : build a fort, camp like a champ, poop in the woods–45 action-packed outdoor activities / Hewitt, Ben
"[…] The Young Adventurer's Guide will teach kids everything from how to walk like a fox and see like an owl to use the stars as their own personal GPS and even how to build the world's coolest fort out of foraged sticks. This handbook for curious kids will empower them to explore the natural world and even the comfort of their own backyard through a whole new set of skills. Featuring 65 different skills in sections that include: Secrets of the Woods, The Best Camping Trip, Make Cool Stuff That's Actually Useful and Turn the Ordinary into the Extraordinary"– Provided by publisher." (Adapted from Catalogue)

Hiking & tramping in New Zealand / Bennett, Sarah
"Lonely Planet Hiking and Tramping in New Zealand is your passport to all the most relevant and up-to-date advice on what to see, what to skip, and what hidden discoveries await you. Admire the dramatic peaks and valleys of Fiordland National Park, stroll past bays and beaches of the Abel Tasman Coast, or scale an active volcano on the North Island." (Catalogue)

Survival handbook : an essential companion to the great outdoors / Sumerak, Marc
"This book includes crucial tips on exactly what you need to know to survive even the most unexpected circumstances. This illustrated guide shows you how to make a shelter, build a fire, locate clean water, forage for food, avoid deadly animals, protect yourself from bad weather, and find your way back home safely afterward. Whether you're lost, hungry, burned, or buried, knowing essential emergency survival skills could literally mean the difference between life and death." (Catalogue)

Day walks of Greater Wellington / Gavalas, Marios
"[…] With overviews of popular walking areas, each walk is given a track grade, approximate travel time, easy access details, notes on the track itself and points of interest to highlight the most memorable features. Illustrated with maps and plenty of photographs, this handy guide is the essential companion for anyone venturing into the region's outdoors." (Adapted from Catalogue)

Camping / Grylls, Bear
"Ever wanted to be an adventurer like Bear Grylls? If you do, you will need to know all the skills required to survive camping in the wilderness! In this practical field guide readers will learn how to choose the best site, how to build shelters and how to make a solar shower – and much more. With full-colour illustrations throughout, this book will appeal to scout groups, as the topic coincides with scout badges." (Catalogue)

A forager's treasury / Knox, Johanna
"Features profiles of many edible plants commonly found in New Zealand, including advice on where to find them, how to harvest them and how best to use them"–Back cover." (Catalogue)
The beginner's guide to hunting + fishing in New Zealand / Adamson, Paul
"Includes information on the right equipment for the right species, hunting with dogs, and mountain safety and bushcraft essentials. With diagrams, fun facts, a glossary of hunting terms, helpful tips and even some recipes to try out at home … has an emphasis on safety and provides all budding hunters with the basic skills and knowledge for a lifetime of adventure in the great outdoors"–Back cover." (Catalogue)

Survival for beginners : a step-by-step guide to camping and outdoor skills / Towell, Colin
"This essential survival guide for intrepid young explorers shows the skills and techniques you need for outdoor adventure, from maps and navigation to camping. Learn the basics – from picking the best campground to knowing how to build a shelter – with clear step-by-step illustrations […] So start packing your rucksack for an outdoor adventure and don't forget to read Survival for Beginners." (Adapted from Catalogue)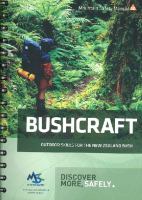 Bushcraft : outdoor skills for the New Zealand bush
"Bushcraft is an excellent resource for outdoor activities. It helps both novices and those with some experience to enjoy the NZ bush in greater safety. Provides up-to-date information on new techniques, new equipment, and new ideas. Chapters include trip planning, managing risk, food, equipment, shelter, tramping skills, weather, navigation, river safety, hazards, emergency procedures, and much more!" (Catalogue)

Curiosities and splendour
"Journey back in time with this collection of classic travel writing from great authors and adventurers. These extraordinary odysseys over land and sea captivated audiences and gave them a glimpse into countries, cities and cultures like never before. Tales include Robert Byron's ten-month journey through Persia to Afghanistan in the early 30s; Jack London's 1907 sailing adventure across the south Pacific; and Teddy Roosevelt's scientific exploration of the Brazilian jungles exotic flora and fauna […] (Adapted from Catalogue)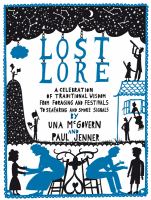 Lost lore : a celebration of traditional wisdom, from foraging and festivals to seafaring and smoke signals / McGovern, Una
"An engaging introduction to traditional knowledge and forgotten wisdom" (Catalogue)