You know those little white books with coloured spines you see by the counter at bookshops?  -back in the day when you were allowed to leave your house to go to bookshops and libraries, two weeks and a different world ago- Well, those little books are some of the amazing books published by Bridget Williams Books (BWB).
I think that lots of people never really think about the people who are involved in editing and publication.  They slip under the radar a lot. We think about the person or people who wrote the book and who end up reading it but the truth is that a LOT happens to the book between someone writing it and you reading it! If you're a creative writer or do much writing for school you'll probably know that it is an entirely different headspace and process between writing and editing. I wrote a very rough draft of this blog post in a scrappy old paper book before I ever touched the keys.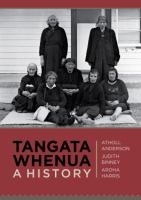 Bridget Williams has been publishing in Aotearoa/New Zealand since 1976. If you've ever read or seen The Oxford History of New Zealand, Tangata Whenua:  An Illustrated History or A History of New Zealand Women, she has been involved in all of these. These days she is the director and publisher of BWB and continues to be part of the creation of some of the most important local writing that's being made.
BWB has a focus on telling stories from this country and puts emphasis on publishing with and for Māori. They are interested in exploring the experience of people who live on these islands and being a platform for voices that have historically not had a platform to speak from.
(Side note: Try looking at all the books on your/anyone's bookshelf and count how many of them are: written by someone from Aotearoa/New Zealand, written by women or genderqueer people, written by indigenous people, published in New Zealand, have an LGBTQ+ author or content … Also how many different languages are on your bookshelf?)
As you can't run down to the library right now (even though I know you really really want to) and check out these books in person, what you do have access to is their  amazing online resources. If you've got a research project for school, or are just looking for some words to fill the extra time you've got at home, these are awesome resources to explore: just plug in your library card number and your PIN and you're good to go!
Bridget Williams Books – Text Collection: for all your bookish needs — we all know you have them!
Bridget Williams Books – The NZ History Collection: for all your historical needs.
Bridget Williams Books – Treaty of Waitangi Collection: for all your Te Tiriti needs.