It is said that we all have an aesthetic, and while I would name my own personal aesthetic as "obnoxious toddler in an adult's body" (rainbow tights, glitter shoes, anything a four year old would stamp their foot and demand), I am a HUGE fan of all things kawaii.  Kawaii is the Japanese culture of cuteness – it refers to items of all types that are cute, charming, vulnerable, shy and childlike.  Think creatures with big eyes, rainbow pastels, unicorns, glitter, adorable food, etc.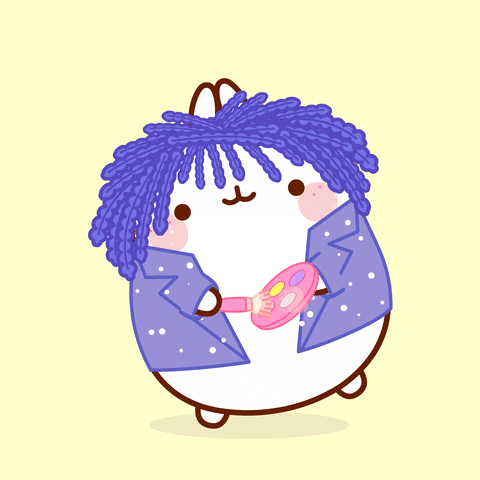 One of the things I love best about kawaii culture is that there is a strong element of creativity.  From styling your hair, outfits and make-up kawaii, to making food look kawaii and making your own art and crafts, there is something in kawaii culture for all skill levels and interests.
I've put together some books to guide you along the way and maybe teach you a new skill.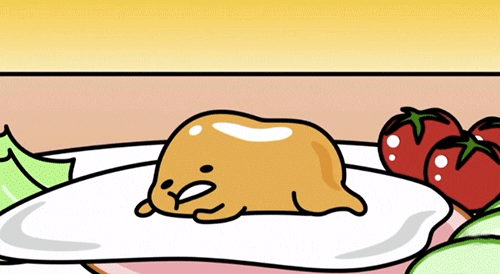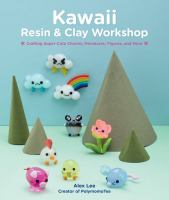 Kawaii resin & clay workshop : crafting super-cute charms, miniatures, figures, & more / Lee, Alex
"From Alex Lee of popular YouTube channel and Instagram account PolymomoTea, Kawaii Resin and Clay Workshop presents tutorials for creating adorable jewelry and gifts with resin and polymer clay." (Adapted from Catalogue)
Pure invention : how Japan's pop culture conquered the world / Alt, Matt
"Through the stories of an indelible group of artists, geniuses, and oddballs, Pure Invention reveals how Japanese ingenuity remade global culture and may have created modern life as we know it. It's Japan's world; we're just gaming, texting, singing, and dreaming in it." (Adapted from Catalogue)
Kawaii crochet : 40 super cute crochet patterns for adorable amigurumi / Bradley, Melissa
"Hook up a rainbow kawaii goodness with this super-cute collection of 40 amigurumi patterns from modern crochet designer Yarn Blossom Boutique. From three adorable peas in a pod, to a winking fortune cookie, these 40 fun and easy amigurumi makes will bring the Japanese culture of cuteness into your hands and your heart." (Catalogue)
The power of cute / May, Simon
"An exploration of cuteness and its immense hold on us, from emojis and fluffy puppies to its more uncanny, subversive expressions Cuteness has taken the planet by storm. Global sensations Hello Kitty and Pok mon, the works of artists Takashi Murakami and Jeff Koons, Heidi the cross-eyed opossum and E.T.–all reflect its gathering power. But what does "cute" mean, as a sensibility and style? Why is it so pervasive? Is it all infantile fluff, or is there something more uncanny and even menacing going on–in a lighthearted way? In The Power of Cute, Simon May provides nuanced and surprising answers." (Adapted from Catalogue)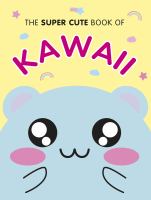 The super cute book of kawaii / Smith, Marceline
"The Japanese word kawaii means lovable or adorable. Welcoming a little kawaii into your life is like opening the window and letting a sparkling sunbeam in. Whenever you feel a little low turn to this squishy, padded-covered book. Find fun ideas to: make a cozy kawaii home; playful, confidence boosting styling and beauty tips; and recipes that will make your smile. This book includes 10 easy how-to projects to bring kawaii into your life. Here, you'll also find a host of very special kawaii mascots that will always be ready to give you a hug when you need one: The Octonauts, Smiling Bear, Hello Kitty, Gudetama, Molang, Ricemonsters, Miffy the Rabbit, the Moomins, Donutella, Unicorno, Moofia and Pusheen. Escape into the magical world of kawaii." (Catalogue)
Kawaii cakes : adorable & cute Japanese-inspired cakes & treats / Sear, Juliet
"Over 30 cute Japanese-inspired cakes, cookies, cupcakes, doughnuts, cake pops and more.
Kawaii Cakes is a baking and decorating book containing 30 recipes for cute Japanese-inspired cakes, cookies, cupcakes, donuts, cake pops, and more. Each design is super-quick, very cute, and really easy to make. Try a troll cookie, a unicorn cupcake, cute kitten donuts, bunny rabbit macaroons, and more. With easy step-by-step instructions on how to ice and decorate your creations to perfection, these are the perfect gift or dessert. From larger cakes to small cookies and cupcakes, there's something to suit every occasion. And, best of all, these saccharine-sweet treats not only look amazing, they also taste delicious Fun, tasty, and super-kawaii, it's time to get your bake on" (Catalogue)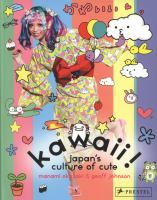 Kawaii! : Japan's culture of cute / Okazaki, Manami
"Showcasing Japan's astonishingly varied culture of cute, this volume takes the reader on a dazzling and adorable visual journey through all things kawaii. Although some trace the phenomenon of kawaii as far back as Japan's Taisho era, it emerged most visibly in the 1970s when schoolgirls began writing in big, bubbly letters complete with tiny hearts and stars. From cute handwriting came manga, Hello Kitty, and Harajuku, and the kawaii aesthetic now affects every aspect of Japanese life. As colorful as its subject matter, this book contains numerous interviews with illustrators, artists, fashion designers, and scholars. It traces the roots of the movement from sociological and anthropological perspectives and looks at kawaii's darker side as it morphs into gothic and gloomy iterations. Best of all, it includes hundreds of colorful photographs that capture kawaii's ubiquity: on the streets and inside homes, on lunchboxes and airplanes, in haute couture and street fashion, in caf s, museums, and hotels." (Catalogue)
The little book of kawaii
"Introducing The Little Book of Kawaii, dedicated to all things kawaii. This new title will explain the Japanese subculture that has found its way into the designs and hearts of artists and people all over the globe. The book will cover "kawaii noir" the dark and sexy side of this existing subject, as well as food, fashion, toys, characters and pixel art. Through illustration, graphic design and photography, this book shows how this culture has made its impact on our lives." (via Google Books)
Also, if you want to wander down the road of kawaii films, there's no better place to start than Studio Ghibli.  My favourites include: