When I was a kid and then a teenager, I never read about anyone in books that looked like me.  I have always loved to read, and have always found solace in stories, but never truly identified with any of the protagonists, because none of them ever looked like me.
The heroes and heroines of the books that were around when I was growing up were all thin.  Rarely were they ever described as being thin, occasionally the word skinny was used for a particularly thin character,  but  they were generally called average, or normal.  Which is something I, a kid in a fat* body, had been led to believe I was definitely not.
* Note: I use the word fat as a weight neutral term and simple descriptor, like tall or blonde.  Personally I prefer it to other euphemisms, but I acknowledge not everyone is comfortable with referring to themselves in that way.
Most of the books I grew up reading were about pretty, thin, blonde, American girls named Stacey or Jessica.  They had bouncy ponytails and couldn't decide which boy they liked the most.  I was a fat, pimply Australian teenager with an old lady name and a mop of fluffy, mousy brown hair who was used to boys ignoring me.  Stacey and Jessica's lives weren't very relevant to me.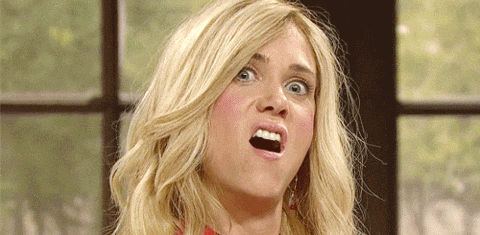 If there were fat characters, they were subjects of derision, sassy friends (who never got the guy) or had to have lost weight by the end of the book.  Not exactly relevant to most fat teenager's lives to be honest.
It wasn't until I was an adult, and stumbled across Kerry Greenwood's Earthly Delight series, where the heroine was described as voluptuous, or at most, curvy, that I finally had a character that bore any relevance to me.  And while they're great stories and Corinna Chapman is a badass heroine, they really skirted around her body size and shape, like actually saying she wasn't thin was something shameful or wrong.
Thankfully, times have changed.  We now actually have books that are about more than just pretty, thin, blonde, American girls named Stacey or Jessica.  We are hearing stories about people in bodies that have long been ignored.  I can tell you, I've spent a lot of the past few years catching up!
Here are few of my favourite so far…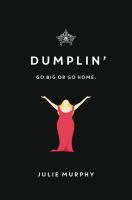 Dumplin' / Murphy, Julie
Dumplin' is a gorgeous story about Willowdean Dickson, aka Dumplin' to her beauty queen Mom Rosie, who meets a hot boy named Bo, joins the local beauty pageant as a protest and has a fight with her best friend.  All to a soundtrack of Dolly Parton and supported by some fabulous drag queens.  My favourite quote from Dumplin' is the way to get a bikini body is to put a bikini on your body.  Bonus Netflix TV series for this one, starring Jennifer Aniston as Rosie (perfectly cast).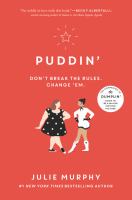 Puddin' / Murphy, Julie
If you like Dumplin', you'll love Puddin'.  Technically a sequel, Puddin' is the story of Millie Michalchuck, one of Willowdean's classmates and fellow beauty pageant constestant.  I loved Willowdean as a character, but I **ADORE** Millie.  She's just so genuinely kind and open.  Millie is forced to spend time with the prettiest girl in school and over time, they realise they have a lot more in common than is obvious.
Heads up, a third book in the series is due out in 2021, called Pumpkin and all I know is that the tagline is "This year, prom's a drag."  Looks like we're getting a queer character in the series.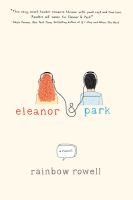 Eleanor & Park / Rowell, Rainbow
This is the book I always wanted when I was a teenager.  Set in 1986 (confession, I was a teenager in 1986) it's a first love story about two misfits from very different families.  Touching on themes of race, domestic violence, poverty and bullying, Eleanor & Park is the perfect story about two young people with very imperfect lives.  You may have read some other books by Rainbow Rowell, but this is her debut novel and she landed a #1 New York Times Best Seller on her first book!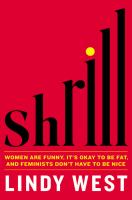 Shrill : notes from a loud woman / West, Lindy
Another debut book that became a New York Times bestseller (fat gals got talent), Shrill is a memoir by brilliant writer Lindy West.  Yep, this one got made into a series too.  I followed Lindy right from her first big article about living in a fat body in The Stranger and it has been a delight to see her career just keep moving onwards and upwards.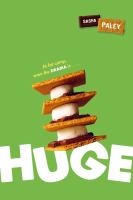 Huge : a novel / Paley, Sasha
This is one I found through watching the TV series first.  Wilhelmina and April meet at Wellness Springs, a posh fat camp in California.  They have very different attitudes to being there and hate each other from the start.  It features a whole cast of fat characters and there is lots of nuance and depth to the story, which is unfortunately a rare thing.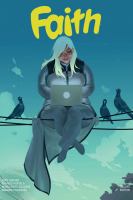 Faith / Houser, Jody
An actual fat superhero in an actual comic.  I mean, it's something I never thought would happen in my lifetime and I'm thrilled that I was wrong.  The artwork by Francis Portela and Marguerite Sauvage is gorgeous.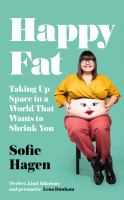 Happy fat : taking up space in a world that wants to shrink you / Hagen, Sofie
This one is a non-fiction book by the hilarious Danish comedian Sofie Hagen.  It has a little bit of memoir, but a lot more social commentary, Sofie writes about the reality and politics of living in a fat body, and how to liberate yourself in a world that is so often unwelcoming to those of us who live in fat bodies.
These are just a few of my favourites, I'm still working my way through a lot of other titles that have come along in recent years.  Have you read any that you can recommend?  Please share in the comments below.