Following on from my last post, you may remember that I mentioned Jaclyn Moriarty often writes in an epistolary style, meaning the narrative is constructed of letters, emails, memos, newspaper clippings, blogs, text messages… You get the idea. Books written in this style can be very quick reads because they can be very casual and conversational, particularly with diary entries. I've compiled a list of some of my favourite epistolary novels (I read quite a lot of them…)
Sloppy Firsts, Megan McCafferty
Sixteen-year-old Jessica Darling is devastated when her best friend Hope leaves their hometown of Pineville, New Jersey. Jessica is hyper-observant and without Hope to communicate with, Jessica feels more out of her depth than ever. Now she has to work out how to deal with the craziness of her classmates, her dad's obsession with Jessica's track meets and her mother's obsession with Jessica's sister Bethany's lavish wedding – all without any help from Hope, bar the occasional email. And then Jessica begins to strike up an unlikely friendship with the biggest rebel in school Marcus Flutie… Jessica's diary entries are hilarious, but balance out the humour well by dealing with serious issues, such as death and family drama. And it's the first in a series of 5!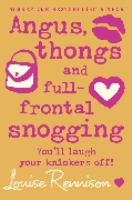 Angus, Thongs and Full Frontal Snogging, Louise Rennison
Georgia Nicholson is vain, a bit hysterical and boy-crazy. She has a lot of wild tales to tell about her mad little sister Libby, her feral cat Angus and the time she shaved her eyebrows and dressed up as a stuffed olive. Georgia's just trying to be a regular 14-year-old girl but it's not so easy. Set in England, this book (the first in a series) is fabbity fab fab and you'll be speaking in Georgia's completely made up slang and bent over in stitches by the time you're finished with it! We also have this as an Overdrive eBook.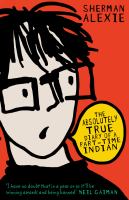 The Absolutely True Diary of A Part-Time Indian, Sherman Alexie
Junior is a budding cartoonist growing up on the Spokane Indian Reservation. Junior has never felt like the rez life fitted him, so he takes matters into his own hands and leaves the rez school in order to go to the all-white local high school. Being Indian makes him stand out enough in the school, but he also has "an enormous head, gigantic feet, crazy eyes, ten more teeth than normal, a stutter, and a lisp" but Junior is not a complainer! He just wants to get through school and break away from the life he has been destined to live. The novel is interspersed with drawings and is based partly on the author's own experiences. It's a must read!
Letters From The Inside, John Marsden
"Mandy wants a pen-pal. Tracey answers the ad. The two girls write to each other about their families, their lives, their ambitions and their fears. But there are dark secrets surrounding Mandy and Tracey – secrets they can hardly bear to confront, let alone share." Goodreads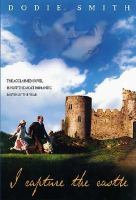 I Capture The Castle, Dodie Smith
Seventeen-year-old Cassandra lives with her family in a ramshackle castle in England. Over a turbulent six months, Cassandra attempts to hone her writing skills by chronicling in her diary the changes within the castle and her own first experience in love. I Capture the Castle is a "classic" novel that is timeless and the humour stands up today just as it did when it was first published.