Science: it's not just a subject at school. It's what makes the world what it is. The books below explore stories using experimental sciences we're perhaps less familiar with right now, but could perhaps plausibly be present in the near future. Cryogenic freezing, internet implants, DNA harvesting – see for yourself whether you think it could happen (or just accept it and go OOH COOL! SCIENCE!)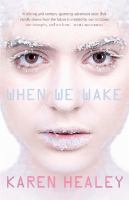 When We Wake, Karen Healey
Sixteen year-old Tegan has been cryogenically frozen, but her jump to the future was not planned, and she wakes up 100 years past her former present-time of 2027. She discovers she is the first unknowing government test subject to be frozen and successfully revived. Tegan's not so sure about the benefits of her unique situation, and things get even more complicated when she discovers appalling secrets about her new world. Tegan faces a choice: keep her head down and live her second chance at life, or help fight for a better future.
When We Wake is the first in a series (the sequel is called While We Run) and it is a finalist in the LIANZA Children's Book Awards 2014!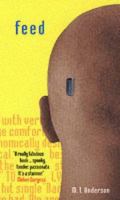 Feed, M.T. Anderson
Titus and his friends thought this trip was going to be just like any other trip to the moon. That is, a chance to party hard over spring break. But that was until the hacker got into their brain-implanted internet feeds and caused them all to malfunction, sending Titus and his friends into hospital with an eerie nothingness in their heads. It is especially strange in contrast to the 24/7 bombardment of consumer customised broadcasts and advertisements which normally stream directly into their brains. And then Titus meets beautiful and brainy Violet, who is determined to fight the omnipresent feed before it destroys everyone.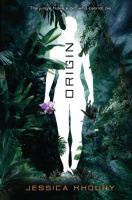 Origin, Jessica Khoury
Pia has spent her whole life so far in a secret laboratory in the Amazon rainforest, raised by a team of scientists as the first of a new immortal race of people. But on the night of her 17th birthday, Pia finds a way to escape, and she leaves the compound for the first time. Outside, she meets a village boy named Eio, and together they race against time to find the deadly truth about Pia's origin.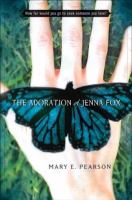 The Adoration of Jenna Fox, Mary E. Pearson
In the near future, 17 year old Jenna Fox has just woken up from a coma caused by a terrible accident a year ago. At least, that's what they tell her, but what happened before that? Jenna doesn't remember her life, and what she does remember she can't even be sure is real. Jenna must seek out the truth of her mysterious past and learn to live with the implications it may have for her future.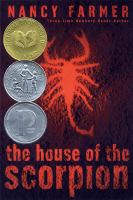 The House of the Scorpion, Nancy Farmer
"Matteo Alacran was not born; he was harvested with the DNA from El Patron, lord of a country called Opium. Can a boy who was bred to guarantee another's survival find his own purpose in life? And can he ever be free?" (Goodreads)