Young people aged 14— 18 are invited to join us at Karori Library's Youth Night on Saturday, 16 September 2023, 5 – 8pm.
These after-hours events are for teens who are into books, gaming, making music, watching movies, crafts, eating pizza, and generally just hanging out!

This Youth Night, you can add colour to your artwork with alcohol markers! Jenny from the Karori Arts & Crafts Centre will teach some tips and tricks to using marker in your drawings to bring them to life. Learn how to ink and colour your sketches, adding a 3D feel to your characters and drawings in no time. All materials provided!
Our Youth Nights are totally free (pizza included!) but you do need to be 14+ in order to come, so please come prepared to show your student ID. Once you're in, our space is yours!

Pukapuka for inspiration, available at the library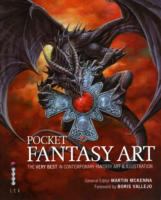 Pocket fantasy art : the very best in contemporary fantasy art & illustration
"Featuring some of the freshest and most exciting artists working in the genre today, 'Pocket Fantasy Art' is an inspirational pocket-sized showcase of the very best in contemporary fantasy art and illustration." (Catalogue)

Art of protest : what a revolution looks like / Nichols, De
"From the psychedelic typography used in "Make Love Not War" posters of the '60s to the solitary raised fist, some of the most memorable and striking protest artwork from across the world and throughout history deserves a long, hard look. Readers can explore each piece of art to understand how color, symbolism, technique, and typography play an important role in communication." (Abridged from catalogue)

Guide to cartooning / Bohl, Al
"Provides instructions for drawing different styles of cartooning, including political, strips, books, and illustration, and gives advice on how to get a job in the field." (Catalogue)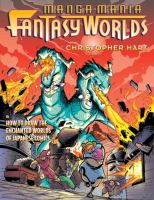 Manga mania fantasy worlds : how to draw the amazing worlds of Japanese comics / Hart, Christopher
"Manga fantasy is the swords-and-sorcery Japanese animation style featured in the most popular video role-playing games on the market. Christopher Hart's latest tutorial reveals the secrets and art techniques that go into creating these worlds of wonder." (Catalogue)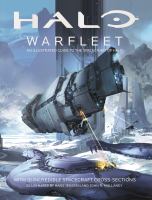 Halo warfleet : an illustrated guide to the spacecraft of Halo / Peters, Kenneth
"The authoritative guide to the spacefaring fleets of the Halo universe. Discover everything about the spaceships of the Halo universe with Halo Warfleet, from the Covenant's homeworld, High Charity, to the gigantic Forerunner Guardians that lay dormant beneath the planets of the Orion Arm. Each of the featured ships is shown as a detailed cross-section, illustrated by renowned technical artists Hans Jenssen and John R. Mullaney, which shows the internal machinations and features of these incredible spacecraft. Created in collaboration with the team at 343 Industries, this is the perfect companion to the multimillion-selling franchise. Look out for other Halo titles from Egmont: Halo Mythos: A Guide to the Storey of Halo The Art of Halo 5: Guardians." (Catalogue)

Comics, graphic novels, and manga : the ultimate teen guide / Bonser, Randall
"In Comics, Graphic Novels, and Manga: The Ultimate Teen Guide, Randall Bonser explores the history, evolution, diversification, and impact of these storytelling forms. This book looks at the origins of illustrated stories and how they have evolved over the decades." (Catalogue)