Information literacy is a skill you need for work, when studying, or even knowing about the news of today's world! It is super important to avoid information overload, and that is where your information sleuthing skills are put to the test. Information literacy is your passport to navigating the seas and air of information overload – and it's a lifelong process.
Having the right book, with the right information – even if that challenges conventional thinking, is the ultimate goal of information literacy.
Even when we select material for the library's collections, seemingly innocent titles can mean 'fake news' and misinformation can slip past us in the process. For instance we once had a title called Ancient Aliens, a companion book to the TV series of the same name. It sounds harmless but upon some thorough investigation, it turned out that the theories behind the programme and thus represented in the book were actually racist bylines.
That is something we do not endorse in the library, and neither should you. Having the right book, with the right information – even if that challenges conventional thinking, is the ultimate goal of information literacy. The skill of sifting through misinformation amidst the ages of digital media and 'fake news', is something to learn by and to continually develop. It takes time and patience, and a lot of reading about all types of knowledge.
That is where you come in. Your interests and passions can really help you wade through the information and get at the heart of an argument, and of knowledge. It's that secret code of books which needs investigating and understanding, in order to interpret. It's a skill that even Gandalf, and Hermione, know all too well (as something which J.K. should learn more about). You hold the key, it's your enthusiasm for reading about all sorts of things which hones your skill of telling the difference between real news and fake news, and knowing the difference of knowledge from assumptions.
---
But what IS Information Literacy?
The American Libraries Association calls it three things:
Reflective discovery of information
Understanding of how information is produced and valued
Participation of creating new knowledge, ethically
Basically, it is differentiating good information from 'bad' information, unreliable, or 'fake news'.
Information literacy is involving yourself in the research process. You put your reading skills to the test to see how you can interpret and then disseminate, the information you are after. Metacognition, the reflexive thought process (Livingston, 1997), is how we adapt what we see on print and online, to fit or delete from our understanding. We can decide what is a 'truthful' fact, and what is not, as well as determine…
What is 'fake news'?
An attempt to mislead people, usually for financial or political gain, through the misrepresentation of media and information. An example of this would be tabloid/magazine stories that are completely made up to shock readers into reading them with flashy headlines (Colby-Sawyer College, 2020). There are also many reports of dubious 'scientific researches', often purporting to have the answers for some of life's biggest questions. Much like the Ancient Aliens book already discussed, fake news can have malicious intent, bringing together popular prejudices under the guise of seemingly innocent titles.
---
Conspiracy Theories: News or just Fake News?
By reading lots you can imagine what is relevant information, what is conspiracy and somewhat questionable content, and what is information or 'fake news'. What is important to note is the validfity of a source. For instance, getting your information from a government website is usually reliable, or from an independently established author. Always check their credentials though, someone from a university i.e. a lecturer, is probably more reliable than someone independent not from a university. Most historians have a PhD and a current posting at an institution, making it easier to rely on their fact-checking than someone who has neither of those qualities. This is because scholars have to back-up their evidence with citations, and this means trusting newspapers can be difficult.
Journalists do not need reference their work. Instead, they draw heavily from independent sources and witnesses, who often do not come with citations haha. Often journalists will fact-check by their editors before a story is published, but there is often an understanding that the journalists have secured reliable sources – which leads to misinformation because of public knowledge usage.
When writing for school or university, you can use print articles and newspapers as they are often reviewed before publication, but again, be wary of newspaper articles as there is less stringency on fact-checking than a peer-reviewed journal written by academic scholars.
---
Stuff to Read
Want to find out more about fake news, information literacy, and the post-truth era? Here are some nifty books from our collection that can get you on the path to critical thought without a hitch:
Fake news and alternative facts : information literacy in a post-truth era / Cooke, Nicole A
Information literacy is a key skill for all news consumers, and this Special Report shows how you can make a difference by learning skills and techniques to help you identify misinformation. Listen to a podcast with the author now! Talk of so-called fake news, what it is and what it isn't, is front and center across the media landscape, with new calls for the public to acquire appropriate research and evaluation skills and become more information savvy. (Adapted from Catalogue)
Fake news : separating truth from fiction / Miller, Michael
While popularized by President Donald Trump, the term fake news actually originated toward the end of the 19th century, in an era of rampant yellow journalism. Since then, it has come to encompass a broad universe of news stories and marketing strategies ranging from outright lies, propaganda, and conspiracy theories to hoaxes, opinion pieces, and satire — all facilitated and manipulated by social media platforms. This title explores journalistic and fact-checking standards, Constitutional protections, and real-world case studies, helping readers identify the mechanics, perpetrators, motives, and psychology of fake news. (Adapted from Catalogue)
The broken estate : journalism and democracy in a post-truth world / Bunce, Melanie
It is easy to look at the extremity of post truth politics in the US and conclude that we must be doing something ok in New Zealand. But in many ways, the foundations of our media system are in worse shape. In the age of Trump, fake news and celebrity headlines, it is easy to despair about the future of journalism. The New Zealand and global media are in a state of crisis, the old economic models for print journalism are no longer viable, public funding has been neglected for decades, and the numbers of journalists employed by major news organisations are in freefall. In what she describes as both a critique and a love letter, [the author] discusses the state of journalism in New Zealand and the solutions needed to ensure its future. Her fresh analysis draws on the latest international research and interviews with leading journalists. (Adapted from Catalogue)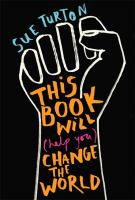 This book will (help you) change the World / Turton, Sue
Protest injustice. Campaign for change. Stand up for your future. Political turmoil, shocks and upsets have rocked the world in the past few years, and it has never been more important to find your voice and stand up for what you believe in. From award-winning journalist Sue Turton, with hilarious illustrations from activist illustrator Alice Skinner, this is a powerhouse guide to politics and activism for teens everywhere. […] Be it disrupting the system from within by joining political parties or inspiring change through protest, Turton shows young activists how their actions and words really can make a difference. With a toolkit demonstrating how to avoid fake news, triumph in debates and grab the spotlight for your campaign, this is the ultimate teen guide to changing the world. (Adapted from Catalogue)
---
References
Andretta, Susie (2005) "Information Literacy: A Practitioner's Guide". Chandos Publishing. UK
Colby-Sawyer College (2020) 'What is Fake News?'. Cleveland Library. USA
Livingston, Jennifer (1997) Metacognition: An Overview. State University of New York at Buffalo. Graduate School of Education. USA