Being locked in her own shop by a drunk passerby and having to evict an amorous couple from the change cubicle were not situations Mandy LaHatte anticipated when she purchased a retail business six and a half years ago.
Both these scenarios are ones the former primary school teacher turned business owner of clothing and giftware shop Indeja has had to deal with.
In 2017 when Mandy's friend, and belly dance teacher, Traysi Ewayan decided it was time to hand over the iconic Cuba Street business she had built up over 18 and a half years she wanted it to go to someone who would preserve the ethos she had established and love it the way she did.
Traysi originally "bought the store from Global Village after working in it for 2 years".  She renamed it Indeja – "a made up name between India and Indonesia where the product was from. We started in the old James Smith Market and I moved to the Cuba St shop after 1 year. Global Village owners stocked me but after they moved to Spain I had to start my own importing. So off I went to Vietnam, Thailand, Bali and India to source clothing and jewellery. The rest is history!!!"
Despite having no retail experience, Mandy was at a point where she was looking for something different and up to the challenge.  Traysi stayed on for another 6-7  months to help Mandy transition into running the shop, as well as accompanying her on international buying trips "Showing me what to do, how to sell product and what retail is all about" says Mandy.
In October 2023 Indeja celebrated its 25th anniversary as an independent retail outlet.  WCL sat down with Mandy to learn more about what makes this business tick…
WCL : Were there benefits to taking on an established business with a regular customer base?
Mandy : Absolutely!  People who came into Indeja knew what it was about. It never occurred to me to change the name or change the layout because it had worked so well for eighteen and a half years.  I thought "Why change it?"
WCL: 25 years as an independent retail store is certainly something to celebrate.  What do you think has contributed to Indeja's longevity?  What's its continuing appeal?
Mandy:  There's lots of continuing support from customers.  Customers who come to Indeja over and over and over again.  Not just Wellingtonians but a lot of people from Auckland.  It's got quite a good reputation around Wellington, especially around Cuba Street. I think also the fact it's unique.  It's a different looking shop.  It's not generic.  So people walk past and then they come back.  And they keep coming back.
I think also the way its run, the kind of person I am.  I build a rapport with the customers therefore they come to see me.  Traysi had that rapport as well so that's what makes it last.  And keeping it fresh.
WCL : What changes have you made in your time as owner?

Mandy:  I painted it, changed lighting and shelving.  Gave it a spruce up. But not much more.  I've kept the layout because it works and I've kept the sense of what Indeja is about because it works.  I've kept that sense of family in it because it works.
Traysi had all her family working here and I have had my family working here. My oldest son has worked with me, my daughter still works when I need her.  Traysi and her mother and husband worked there.
I upgraded the systems.  Now we're online, that's the biggest thing I've done, gone on line. Walk-ins however remain the biggest point of sale.
WCL: What challenges are there with being online?  Isn't that almost like being a second business?
Mandy:  The challenges are making sure stock is photographed.  We have so much it's difficult to get everything photographed.
Clothing is my biggest seller but online the customers tend to look and think "Ohh, I like that" but they won't buy online because the clothing is such they want to come and try it on.  They'll see it online and they'll ring up and say "Oh, have you got that?" and I say "Yes, I'll put it aside for you" and they come and try it. The online thing works for earrings and we sell lots of incense online.
WCL: Where and how do you source product?
Mandy:  First of all I like to source from New Zealand.  So I try to get earrings and incense from New Zealand.  It just depends on wholesale prices of New Zealand products.  They can be quite expensive.
Then I go overseas at least three times a year – our tag line "Cool things from hot places" means I source from Thailand, a lot of stuff from Egypt, Vietnam, Morocco and some from India.
(Like Traysi, Mandy now teaches belly dancing  and stocks costumes from Egypt for the belly dancing community)
WCL : How did Covid impact on business and your supply chains?

Mandy:  Horribly!  I began closing down after the government announcement and I had women rushing in saying "I need incense.  I can't cope without incense!" So I sold out of incense. I closed on the Monday afternoon.  And that was it.  There was no income.  My immediate thought was "How was I going to pay the rent?"
Luckily I have a really good relationship with my landlord.  She's amazing and has been the same landlord all this time.  I took her over from Traysi.  I just told her Ï couldn't pay the whole amount of rent and she said "What do you want to pay?"  I thought realistically what I should pay her and I offered an amount and she said "Yes".
I had to beg, borrow and steal money to keep Indeja going for the two years of Covid.  It did help that the government gave out the wage subsidy.  I had two staff.  One staff member I let go.  She was okay with that.  The other one I kept on.  She had just finished her studies and she needed the money.  So I kept paying her and then the government offered the $10,000 loan, so I took the offer of that and that kept the rent going for a few months.
And then we reopened but the loss was quite big and I really questioned whether I could keep Indeja going because it was really difficult.  Indeja is just a solo store.  So that was really tough.  I have a very supportive partner and just kept it going.  Also not employing any more staff and doing all the work myself.
WCL: How are things now?

Mandy: Things are picking up.  We've just had the World of Wearable Arts.  Indeja is a WoW shop and that was quite successful.  The fact women have come into Indeja year after year for WoW and expect new and exciting things.  My challenge is to make sure I have new product for these women.  They've been saving up for this particular event so they want to buy.   And they do spend. Otherwise it is picking up.  It has its times.  It's still not as good as it could be.
WCL :  Do the social issues of Cuba Street impact your business?
Mandy: Safety is an issue. Cuba Street is supposed to be alcohol free but there's a lot of drunkenness. It's when they start ranting and cursing then I just ring the police.  Usually they're [the Police] fairly good.  If there's a weapon they'll be here fairly quickly.  I would like to see more police presence in Cuba Street.
People do come into the shop and I have to ask them to leave [as] customers can feel threatened.  We had an incident where someone was outside the shop with a knife, and [my retail assistant] shut the shop with the customers in [until the police came and cleared the area].
One of the things I have done is go to a lot of retailers in the vicinity of me and introduce myself. I know their names and I've got their numbers and I'm trying to set up a safe support network [should retailers feel threatened].
I've had clothing stolen from the models on the street [at the shop doorway]. I don't want to have to be anticipating that.  I have a business to run.
WCL: Traysi and Tilly, the Indeja window mannequins have developed their own personalities – tell us how that came about?

Mandy : I found Traysi and Tilly on Trademe and decided they needed names.  When we change the window we post photos on Facebook and list what they are wearing.  Then we'll get a message "I like that skirt Traysi's wearing".  It's a quirky little thing
We do a huge WoW window.  This year the WoW theme was futuristic.  So we had a vision about what we would dress 'the girls' in.  I went overseas about a month before WoW and I was looking around for what they could possibly wear.  Women who walked past the window loved it and came in.  That window is a huge selling point for Indeja.
WoW is the biggest part of my business year.  It's where the money happens.  I give out tonnes of business cards.  So it's really big for me.  I get particular staff in on particular days who can cope with the massive influx of women coming in. And now the cruise ships are in.  I'm hoping [the tourists] will come in as well. I promote Indeja wherever I can. Nikita [retail assistant] does Instagram and I do Facebook.  Facebook is really big for Indeja.
 WCL: Do you have plans for CubaDupa?
Mandy:  It will be business as usual.  Lots of crowds.  Saturday is good, Sunday is quieter.  We usually have a sale on for CubaDupa.  Usually 25-30 percent off.
WCL: What are your future plans?
Mandy:  I won't be there for the next 25 years but I hope when its time for me to go I can on-sell it.
When I bought the shop from Traysi, she really wanted someone who loved it like she did.  Someone who was passionate.  Someone who would keep it the same and I did because her formula worked.
I kept on the existing staff because they knew the business.  They're gone now, doing their own thing.  My present staff were two women who couldn't find jobs,.  They wanted retail work but didn't have any experience so I decided to take them on and train them and give them a chance.
I got a text from Traysi, the other day and she said "I'm so very, very proud of you and what you've made of Indeja.  It's a beautiful shop now" and I said "It's our shop still".  

"I love my wee shop and my staff love it too."
If you're a retail business wanting to know how Wellington City Libraries can support you,  have a look at these resources.
Retail innovation reframed : how to transform operations and achieve purpose-led growth and resilience / Jude, Gareth
"Retail is defined by disruption; companies either adapt or are replaced by those that will. More so than ever learning how to reframe your business, apply change and stay innovative is key to continued success and survival. Innovation is hard for any organization, even more so for retailers where executing retail basics can often be seen as enough. But the difference between success and failure is increasingly becoming the ability to reframe your approach to innovation and use it to win the competitive edge, as Retail Innovation Reframed explains. Changing your business operations to solve customers' biggest challenges is how established household names and emerging businesses now thrive. … Online resources include templates for testing and analyzing new innovations"– Provided by publisher." (Adapted from Catalogue)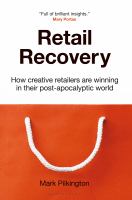 Retail recovery : how creative retailers are winning in their post-apocalyptic world / Pilkington, Mark
"This book offers a comprehensive analysis of new forces which are changing the way in which we buy products and experience brands… The retail industry, with which we have all grown up, has been devastated by the twin effects of the internet and the Coronavirus lockdown. Huge numbers of prestigious brands have gone under, or are a shadow of their former selves. The world economy has gone into deep recession, with reduced employment and incomes across broad swathes of society. Many discretionary products have simply become too expensive for ordinary people to buy on a regular basis. High streets and shopping malls lie half empty, causing a vacuum at the core of our societies. There is an urgent need to regenerate our local shopping centers, in order to create new hope in depressed areas. So how can retailers and brands respond to this crisis? Fortunately, new shoots of recovery are emerging from the wreckage of the old order–new brands, new technology, new ways of providing value, and new and innovative methods of creating excitement to draw in consumers, all of which have the potential to kick-start the retail economy"–Publisher's description." (Adapted from Catalogue)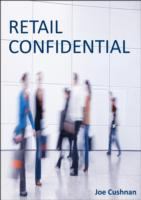 Retail confidential / Cushnan, Joe
"The recession is creating havoc in the retail sector. This guide offers advice on what to do and what not to do to manage a successful retail business. It shows how to keep the business simple and how to keep the business honest. It reveals how the customer is not always right but is always essential." (Catalogue)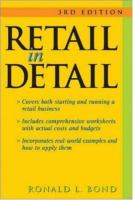 Retail in detail / Bond, Ronald L.
"With more than 30 years of experience, author Ronald L. Bond provides the most comprehensive information available on starting and running a retail business. Everything you need to know to successfully plan, launch and manage your own retail business is at your fingertips."–Back cover." (Catalogue)
Inside the mind of the shopper : the science of retailing / Sorensen, Herb
"What do you really do when you shop? The answers are fascinating and, for retailers, they're cash in the bank. In Inside the Mind of the Shopper, retail consultant Dr. Herb Sorensen uncovers the truth about the retail shopper and rips away the myths and mistakes that lead retailers to miss their greatest opportunities… Drawing on Sorensen's breakthrough second-by-second analysis of millions of shopping trips, this book reveals how consumers actually behave, move, and make buying decisions as they move through supermarkets and other retail stores. Sorensen presents powerful, tested strategies for designing more effective stores, improving merchandising, and driving double-digit sales increases. " (Adapted from Catalogue)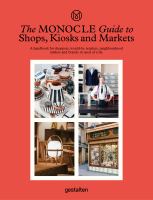 The Monocle guide to shops, kiosks and markets : a handbook for shoppers, would-be retailers, neighbourhood-makers and brands in need of a fix
"Monocle's latest book unpacks what makes a perfect shopping experience and offers tips on how to launch, design and run your own store. A must-have guide." (Catalogue)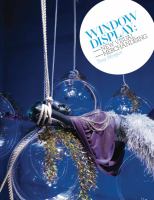 Window display : new visual merchandising / Morgan, Tony
"A showcase of the most exciting, innovative and successful window displays worldwide, this book offers inspiration and guidance to visual merchandisers and retailers who need to create eye-catching window designs that will increase sales." (Catalogue)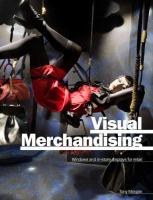 Visual merchandising : window and in-store displays for retail / Morgan, Tony
"A great introduction for retail students, this book offers a user-friendly reference guide to all aspects of visual merchandising and covers both window dressing and in-store areas. Using examples from a range of stores from fashion emporia to supermarkets, the book offers practical advice on the subject, supported by hints and tips from established visual merchandisers. It reveals the secrets of their tool kit, and information on the use of mannequins, the latest technology, how to construct and source props, and explains the psychology behind shopping and buyer behavior. Presented through color photographs, diagrams of floor layouts, and store case studies, and including invaluable information such as a glossary of terms used in the industry, Visual Merchandising is an essential handbook for anyone working in and learning about this exciting area." (Catalogue)
Retail Customer Service (LinkedIn Learning)
Delivering great retail customer service
48m
Beginner
Updated: 7/28/2021

Retail customer service happens in a specific setting: supporting the sale or fulfillment of a physical product. Unlike a call center, in a retail scenario you get to meet customers face to face. It can be overwhelming, but it's a great opportunity to deliver fantastic customer service—the kind that gets you noticed by managers, and keeps customers coming back. It starts with a positive attitude, which leads to a good first impression. However, you can't guarantee customers will always be happy.In this course, learn techniques to deal with upset customers, and show empathy with active listening. Instructor and customer service expert David Brownlee—the author of Rockstar Service, Rockstar Profits—also provides etiquette tips to ensure quality service at every point of interaction: from the moment customers walk in the door to keeping them happy while they're on hold.
(Access to LinkedIn learning is available free with library registration)
Mastering Conversations in Retail Sales (LinkedIn Learning)
29m
Beginner
Released: 11/14/2018
You aced your interview and landed a new position at a retail store. Now that the job is yours, how do you actually get good at it? One crucial skill that can help you succeed in this role—and in nearly every other job you'll have going forward—is the ability to talk to customers in a way that makes them feel comfortable. Genuine conversations—and not pushy sales tactics—will help you connect your retail customers with what they need, and do so in a way that will leave them wanting to come back again and again. This course is all about mastering those conversations. In this course, Paul A. Smith goes over the kinds of conversations you're expected to be able to have with retail customers, sharing techniques that can help you navigate those interactions successfully. Learn how to start talking to someone who just walked into your store, how to turn a conversation ender like "Thanks, I'm just looking" into a conversation starter, how to deal with angry customers, and much more.
(Access to LinkedIn learning is available free with library registration)
If you would like further information please contact the Prosearch team at the library. We can help you find information across a range of perspectives and resources. All enquiries are treated in confidence.