The only time you should ever look back, is to see how far you've come.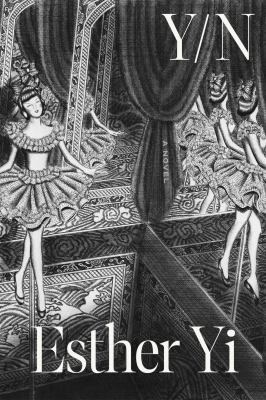 Welcome to another of our monthly selections of the recently acquired fiction. Regular readers will know that each month we like to have special look at one of the inspirations behind one of the new titles, and this month, one novel that drew our particular attention was Y/N by  Esther Yi in which the main protagonist obsesses over Moon, a major K-pop star.
In recent years the popularity of  K-pop has exploded — it is now number six in the top ten music markets worldwide, and experienced a massive 44.8% growth in sales in 2020 alone. K-pop has of course been around a lot longer. Whilst the term K-pop (short for Korean popular music) became popular in an international sense in the 2000s, it has been around in its modern incarnation since the 1990s, when it was described as "rap dance". One of the first K-pop acts to really hit public attention in a big way was the hip hop boy band Seo Taiji and Boys. The scene  quickly grew into a major youth subculture in South Korea — a subculture that eventually broke into the  neighbouring Japanese market and from there, out across the globe. These days it embraces a huge range of genres and styles into its musical arms, such as hip hop, R&B, jazz, gospel, electronic music, reggae, pop, folk, disco, classical and also traditional Korean music often mashed up into one eutrophic mix.
Other titles in our picks this month include Margaret Atwood's new collection of stories called Old babes in the woods, and Jojo Moyes' Someone else's shoes. Have a browse!
Y/N : a novel / Yi, Esther
"The narrator, a Korean American woman living in Berlin, is obsessed with Moon: anything not-Moon in her life fell away when she beheld the K-pop idol in concert. Moon dances as if his movements are creating their own gravitational field. Seized by ineffable desire, she begins writing Y/N fanfic — in which you, the reader, insert [Your/Name] and play out an intimate relationship with the unattainable star. When Moon suddenly retires from the wildly popular K-pop group, the woman journeys to Korea in search of the object of her love. She locates the headquarters of the company that manages the boyband; at a secret location, together with Moon at last, art and real life approach their final convergence." (Adapted from Catalogue)
River spirit : a novel / Aboulela, Leila
"This enchanting and eye-opening new novel from Caine Prize winner Leila Aboulela follows an embattled young woman coming of age during the Mahdist War in nineteenth-century Sudan, and illuminates the tensions that shape her course: between Britain and Sudan, Christianity and Islam, colonizer and colonized. In River Spirit, Aboulela gives us the unforgettable story of a people who — against the odds and for a brief time — gained independence from foreign rule through their willpower, subterfuge, and sacrifice." (Adapted from Catalogue)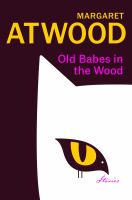 Old babes in the woods : stories / Atwood, Margaret
"These stories explore the full warp and weft of experience, from two best friends disagreeing about their shared past, to the right way to stop someone from choking; from a daughter determining if her mother really is a witch, to what to do with inherited relics such as Second World War parade swords. They feature beloved cats, a confused snail, Martha Gellhorn, George Orwell, philosopher-astronomer-mathematician Hypatia of Alexandria, a cabal of elderly female academics and an alien tasked with retelling human fairy tales. At the heart of the collection is a stunning sequence that follows a married couple as they travel the road together, the moments big and small that make up a long life of love – and what comes after." (Adapted from Catalogue)
The unfortunates : a novel / Chukwu, J K.
"Sahara is Not Okay. Entering her sophomore year at Elite University, she feels like a failure: her body is too curvy, her love life is nonexistent, her family is disappointed in her, her grades are terrible, and, well, the few Black classmates she has just keep dying. Sahara is close to giving up, herself: her depression is, as she says, her only "Life Partner." And this narrative–taking the form of an irreverent, piercing "thesis" to the university committee that will judge her–is meant to be a final unfurling of her singular, unforgettable voice before her own inevitable disappearance and death. But over the course of this wild sophomore year, and supported by her eccentric community of BIPOC women, Sahara will eventually find hope, answers, and an unexpected redemption." (Adapted from Catalogue)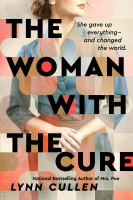 The woman with the cure / Cullen, Lynn
"In 1940s and '50s America, polio is as dreaded as the atomic bomb. No one's life is untouched by this disease that kills or paralyzes its victims, particularly children. Outbreaks of the virus across the country regularly put American cities in lockdown. Some of the world's best minds are engaged in the race to find a vaccine. The man who succeeds will be a god. But Dorothy Horstmann is not focused on beating her colleagues to the vaccine. She just wants the world to have a cure. Applying the same determination that lifted her from a humble background as the daughter of immigrants, to becoming a doctor — often the only woman in the room — she hunts down the monster where it lurks: in the blood… " (Adapted from Catalogue)
The great reclamation / Heng, Rachel
"Ah Boon is born into a fishing village amid the heat and beauty of twentieth-century coastal Singapore in the waning years of British rule. He is a gentle boy who is not much interested in fishing, preferring to spend his days playing with the neighbor girl, Siok Mei. But when he discovers he has the unique ability to locate bountiful, movable islands that no one else can find, he feels a new sense of obligation and possibility — something to offer the community and impress the spirited girl he has come to love. By the time they are teens, Ah Boon and Siok Mei are caught in the tragic sweep of history…" (Adapted from Catalogue)
Someone else's shoes / Moyes, Jojo
"A story of mix-ups, mess-ups and making the most of second chances. Who are you when you are forced to walk in someone else's shoes? Nisha Cantor and Sam Kemp are two very different women. Nisha, 45, lives the globetrotting life of the seriously wealthy, until her husband inexplicably cuts her off entirely. She doesn't even have the shoes she was, until a moment ago, standing in. That's because Sam – 47, middle-aged, struggling to keep herself and her family afloat – has accidentally taken Nisha's gym bag. Now Nisha's got nothing. And Sam's walking tall with shoes that catch eyes – and give her a career an unexpected boost…" (Adapted from Catalogue) Also available as an Audiobook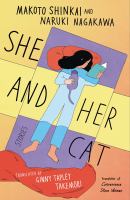 She and her cat / Shinkai, Makoto
"With clever narration alternating between the cats and their owners, She and Her Cat offers a unique and sly commentary on human foibles and our desire for connection. A whimsical short story anthology unlike any other, it effortlessly demonstrates that even in our darkest, most lonesome moments, we are still united to this wonderous world – -often in ways we could never have expected…" (Adapted from Catalogue)