Reviews from library patrons are a great way to find out what people have loved reading from the new additions to the fiction collection. These selections are highlighted with Reader's Choice stickers so that others can find great reading material.  You can find slips for Reader's Choice reviews in new books, or ask staff for one if you have a review or recommendation to embellish the library collection.
Here are some recent reviews featuring an interesting mix of subjects and genres: mysteries, historical novels, science fiction, humour, psychological fiction, thrillers and New Zealand environmental activism.
The changeling : a novel / LaValle, Victor D.

"This captivating retelling of a classic fairy tale imaginatively explores parental obsession, spousal love, and the secrets that make strangers out of the people we love the most. It's a thrilling and emotionally devastating journey through the gruesome legacies that threaten to devour us and the homely, messy magic that saves us, if we're lucky." (Catalogue)
Reader's review: "Excellent. An unusual voice, but marvellous blend of modernity and fairy-tale, with powerful themes and insight.  Very Satisfying." (5/5 stars)
⭐⭐⭐⭐⭐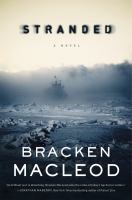 Stranded / MacLeod, Bracken
"Badly battered by an apocalyptic storm, the crew of the Arctic Promise find themselves in increasingly dire circumstances as they sail blindly into unfamiliar waters and an ominously thickening fog." (Catalogue)
Reader's review: "I thought this book was suspenseful, gripping and well researched. Doesn't lean on the numerous clichés of the horror genre which makes it so engaging.  A great read!" (4/5 stars)
⭐⭐⭐⭐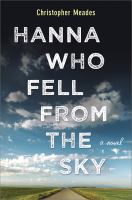 Hanna who fell from the sky / Meades, Christopher
"With lush, evocative prose, award-winning author Christopher Meades takes readers on an emotional journey into a fascinating, unknown world–and, along the way, brilliantly illuminates complexities of faith, identity and how our origins shape who we are." (Catalogue)
Reader's review: "What a well written novel, thoroughly enjoyed it, well worth reading. Never read any of Meades novels before would love to read more of his material." (5/5 stars)
⭐⭐⭐⭐⭐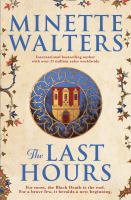 The last hours / Walters, Minette
"When the Black Death enters England through the port of Melcombe in Dorseteshire in June 1348, no one knows what manner of sickness it is or how it spreads and kills so quickly." (Catalogue)
Reader's review: "Well written, engaging, couldn't put down – read all night. Can't wait for the sequel this year." (5/5 stars)
⭐⭐⭐⭐⭐
Eureka / Quinn, Anthony
"Summer, 1967. As London shimmers in a heat haze and swoons to the sound of Sergeant Pepper, a mystery film – Eureka – is being shot by German wunderkind Reiner Kloss. The screenwriter, Nat Fane, would do anything for a hit but can't see straight for all the acid he's dropping." (Catalogue)
Reader's review: "Was an enjoyable read, especially in it's evocation of London in the 'swinging sixties'." (4/5 stars)
⭐⭐⭐⭐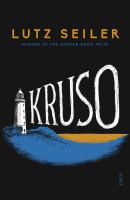 Kruso / Seiler, Lutz
"It is 1989, and a young literature student named Ed, fleeing unspeakable tragedy, travels to the Baltic island of Hiddensee. Long shrouded in myth, the island is a notorious destination for hippies, idealists, and those at odds with the East German state." (Catalogue)
Reader's review: "I thought this book was compelling.  Via fantasy and fact Seiler deftly weaves a story about East German idealists, refugees and escapists told through the perspective of a challenged young man" (5/5 stars)
⭐⭐⭐⭐⭐
Eye of the songbird / Munro, Michael
"What happens when a New Zealand team of scientists find one of the world's largest flawless diamonds on the last piece of sovereign-less land, Antarctica?" (Catalogue)
Reader's review: "A highly relevant New Zealand thriller with it's plot centred on one of the big issues of the day; climate change.  Highly recommended" (4/5 stars)
⭐⭐⭐⭐⭐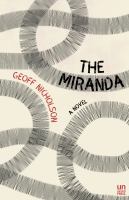 The miranda : a novel / Nicholson, G. J.
"The Miranda is at turns a biting satire about the secrets we keep from our neighbors, and about the invisible and unceasing state of war in which most Westerners unconsciously live." (Catalogue)
Reader's review: "I thought this book was like a Coen Brothers movie: darkly satirical. The detachment of the protagonist is key to this novel – he was a psychologist turned government agent training operatives to withstand torture. He is not disaffected, quite the reverse, but he is clinical , perceptive and interesting. A good dark read." (4/5 stars)
⭐⭐⭐⭐⭐