All human beings, as we meet them, are commingled out of good and evil: and Edward Hyde, alone, in the ranks of mankind, was pure evil. – Robert Louis Stevenson Strange Case of Dr Jekyll and Mr Hyde.
In the first selection of recently acquired general fiction titles for 2023 we have an excellent example of the health of fiction on our own fair shores, with three new Aotearoa novels on the list: Tauhou by Kōtuku Titihuia,Nuttall, A Runner's Guide to Rakiura by Jessica Howland Kany and The Wellington Alternate by Oliver Dace.
We also have new works by John Banville, William Boyd, and a real magnum opus from Jon Fosse, not to mention a dark feminist retelling of the Strange Case of Dr Jekyll and Mr Hyde called Girlcrush.
Since its publication in 1886, the Strange Case of Dr Jekyll and Mr Hyde has proved a novel highly suitable for reinterpretation and reimaging. Part of the fascination could be it's tackling of the duality of human nature, the connection and divergence between good and evil and the mysteries of the human mind. In fact, this gothic classic has spawned over 120 stage and film versions alone: featuring actors and actresses as varied as Tom Baker, Christopher Lee, Richard E. Grant, and Martine Beswick. Robert Louis Stevenson reportedly came up with almost the entire structure of the novel in a dream and wrote the first draft in a feverish three days!
It is  regarded as one of the most famous novels of all time in English and still remains a thrilling, highly readable, tale even for modern audiences. Florence Given's Girlcrush takes the tale in yet another exciting new direction.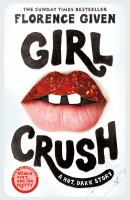 Girlcrush : a hot, dark story / Given, Florence
"GIRLCRUSH is a dark feminist comedy by bestselling author Florence Given. In Given's debut novel, we follow Eartha on a wild, weird and seductive modern-day exploration as she commences life as an openly bisexual woman whilst also becoming a viral sensation on Wonder Land, a social media app where people project their dream selves online. But as her online self and her offline self become more and more distanced, trauma from her past comes back to haunt and destroy her present. Eartha must make a choice: which version of herself should she kill off?" (Adapted from Catalogue)
Tauhou / Nuttall, Kōtuku Titihuia
"An inventive exploration of Indigenous families, womanhood, and alternate post-colonial realities by a writer of Māori and Coast Salish descent … Tauhou envisions a shared past between two Indigenous cultures, set on reimagined versions of Vancouver Island and Aotearoa, two lands that now sit side by side in the ocean. Each chapter in this innovative hybrid novel is a fable, an autobiographical memory, a poem. A monster guards the cultural objects in a museum, a woman uncovers her own grave, another woman remembers her estranged father. On the rainforest beaches or the grassy dunes, sisters and cousins contend with the ghosts of the past – all the way back to when the first foreign ships arrived on their shores. In a testament to the resilience of Indigenous women, the two sides of this family, Coast Salish and Māori, must work together in understanding and forgiveness to heal that which has been forced upon them by colonialism. Tauhou is an ardent search for answers, for ways to live with truth. It is a longing for home, to return to the land and sea." (Adapted from Catalogue)
A runner's guide to Rakiura : a novel / Kany, Jessica Howland
"A millennial New Yorker, a Stewart Island fisherman, and a WW II veteran walk into a bar… Maudie's on the run – from New York and from her past – but she runs headlong into her future when she ends up on Rakiura Stewart Island on assignment to cover Aotearoa New Zealand's southernmost running trails. Or, as her new fisherman friend Vil puts it: Giving brainless bucket-listers hard-ons for islands like mine. She quickly becomes absorbed into island life and once she hears tales of buried treasure, Maudie embarks on a dogged pursuit of the truth, increasingly hooked by gossipy hints. Clues and waypoints are buried in old SINs (Stewart Island News) and pieces of the puzzle are scrawled on buoys washed up on the pages. " (Adapted from Catalogue)
The Wellington alternate / Dace, Oliver
"Ever since an egg had devoured her, Eighteen-year-old Merinette Dace Nadean wants to escape her destiny. She longs to be an academic instead of continuing in her family's century-old position in maintaining the various surreal entities called Fiction. She would become only a glorified maintenance worker. That life is a chore. So Merinette, as stubborn as she is, refuses, eager to prove that she is more than the talents she was born with. She wants to turn her love for books into an alternative way to help her family rather than confronting Fiction head-on. And, when an opportunity arises in a dingy car park, Merinette will do anything to achieve her goal. Originating from an airplane seat in August 2014, The Wellington Alternate is a Magical Realism story set in the capital of new Zealand. It is a story involving floating stars, family, friendship and the extraordinary ordinary." (Adapted from Catalogue)
The singularities / Banville, John
"A man with a borrowed name steps from a flashy red sportscar-also borrowed-onto the estate of his youth. But all is not as it seems. There is a new family living in the drafty old house: the Godleys, descendants of the late, world-famous scientist Adam Godley, whose theory of existence threw the universe into chaos. And this mystery man, who has just completed a prison sentence, feels as if time has stopped, or was torn, or was opened in new and strange ways. He must now vie with the dysfunctional Godley family, with their harried housekeeper who becomes his landlady, with the recently commissioned biographer of Godley Sr., and with a wealthy and beautiful woman from his past who comes bearing an unusual request. " (Adapted from Catalogue)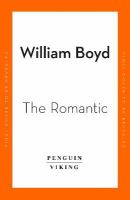 The romantic : the real life of Cashel Greville Ross : a novel / Boyd, William
"Set in the 19th century, the novel follows the roller-coaster fortunes of a man as he tries to negotiate the random stages, adventures and vicissitudes of his life. He is variously a soldier, a lover, a husband, a father, a friend of famous poets, a writer, a bankrupt, a jailbird, a farmer, an African explorer – and many other manifestations – before, finally, he becomes a minor diplomat, a consul based in Trieste (then in Austria-Hungary) where he thinks he will see out the end of his days in well-deserved tranquillity. This will not come to pass." (Adapted from Catalogue) Also available as an eBook.
Septology / Fosse, Jon
"The celebrated Norwegian novelist's magnum opus, shortlisted for the International Booker Prize, published in one volume for the first time.What makes us who we are? And why do we lead one life and not another? Asle, an ageing painter and widower who lives alone on the southwest coast of Norway, is reminiscing about his life. His only friends are his neighbour, Åsleik, a traditional fisherman-farmer, and Beyer, a gallerist who lives in the city. There, in Bjørgvin, lives another Asle, also a painter but lonely and consumed by alcohol. Asle and Asle are doppelgängers – two versions of the same person, two versions of the same life, both grappling with existential questions about death, love, light and shadow, faith and hopelessness. " (Adapted from Catalogue)
The weather woman / Gardner, Sally
"London, January 1789. The weather is so severe the River Thames completely freezes over. The people of London decide to hold an impromptu Frost Fair, with dancing bears, jugglers and puppet shows. Neva and her Russian parents operate a chess-playing bear, so convincing people believe it is real. But a dreadful tragedy is waiting just around the corner for Neva, as the treacherous ice begins to crack. All of a sudden she finds herself alone in the world, until her fortunes change and she is adopted by eccentric clock and automata maker, Victor Friezland. As Neva grows up, she discovers she has a gift that will prove to be as dangerous as it is desirable: she can predict the weather, and her adoptive father devises a machine to help her. " (Adapted from Catalogue)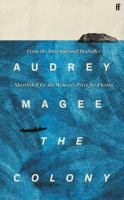 The colony / Magee, Audrey
"He handed the easel to the boatman, reaching down the pier wall towards the sea. Mr Lloyd has decided to travel to the island by boat without engine – the authentic experience. Unbeknownst to him, Mr Masson will also soon be arriving for the summer. Both will strive to encapsulate the truth of this place – one in his paintings, the other with his faithful rendition of its speech, the language he hopes to preserve. But the people who live here on this rock – three miles wide and half-a-mile long – have their own views on what is being recorded, what is being taken and what is given in return." (Adapted from Catalogue) Also available as an Audiobook.
Euphoria / Cullhed, Elin
"A woman's life, erupting with brilliance and promise, is fissured by betrayal and the pressures of duty. What had once seemed a pastoral family idyll has become a trap, and she struggles between being the wife and mother she is bound to be and wanting to do and be so much more. The woman in question is Sylvia Plath in the final year of her life, reimagined in fictive form by Elin Cullhed, who seizes the flame of Plath's blistering, creative fire in Euphoria, lending a voice to women everywhere who stand with one foot in domesticity and the other in artistic creation." (Adapted from Catalogue)