When you turn the last page of a book and close the cover your reading experience isn't over. Books infect your thinking and affect the way you see the world. Would you like to share a book that's affected you recently?
This selection includes all manner of tales spun by talented writers. Readers have resonated with tales featuring other cultures, exploring relationships and the intricacies of political powerplay.
The Fiction Readers' Choice selections are books nominated by people who want to pass on their reading experience to the library community. These selections are highlighted with Reader's Choice stickers so that others can find great reading material. You can find slips for Reader's Choice reviews in new books, or ask staff for one if you have a review or recommendation to embellish the library collection.

A mistake / Shuker, R. Carl
"Elizabeth Taylor is a surgeon at a city hospital, a gifted, driven and rare woman excelling in a male-dominated culture. One day, while operating on a young woman in a critical condition, something goes gravely wrong.  
A Mistake
is a compelling story of human fallibility, and the dangerous hunger for black and white answers in a world of exponential complication and nuance." (Adapted from Catalogue)
Reader's review: "A ripping yarn – a tight juicy read. Strong protagonist, clear stories sitting side by side, medicine and space – big topics, high stakes, tiny human errors with tragic outcomes. Very well executed story. Outstanding writing, LOVED the setting and tension of theatre." 
Ellie and the harpmaker / Prior, Hazel
"Dan Hollis lives alone, in a remote barn hidden in the woods on Exmoor, where for the past twenty-three years he has been making harps. Then, one day, housewife Ellie Jacobs stumbles across the barn by chance. She's utterly stunned by the discovery of the enchanting workshop, and Dan gives her the gift of a beautiful cherry wood harp. But Ellie's controlling husband Clive refuses to let her keep it – and so she begins to take lessons in secret – and so begins a story of innocent deception, unintended complications and life-changing consequences for them all." (Adapted from Catalogue)
Reader's review: "A quirky tale told in a beautifully poetic writing style. A different take on autism with it being seen as a gift for seeing beauty in nature and the simple things of life"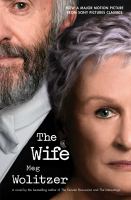 The wife : a novel / Wolitzer, Meg (print) (eBook) (eAudiobook)
"Meg Wolitzer brings her characteristic wit and intelligence to a provocative story about the evolution of a marriage, and the place for an ambitious woman in a man's world. The moment Joan Castleman decides to leave her husband, they are thirty-five thousand feet above the ocean on a flight to Helsinki. Joan's husband Joseph is one of America's preeminent novelists, about to receive a prestigious international award, and Joan, who has spent forty years subjugating her own literary talents to fan the flames of his career, has finally decided to stop." (Adapted from Catalogue)
Reader's review: Good, well crafted story.  Good images clear narrator. Nice twist in the story. Humour sneaks in. Picture of the times portrayed. Bit of a 'safe' read."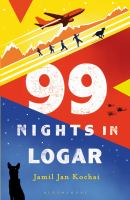 99 nights in Logar / Kochai, Jamil Jan (print) (eBook)
"It is 2005 in Logar, Afghanistan, and twelve-year-old Marwand has returned from America with his family for the summer. He loses the tip of his finger to the village dog, Budabash, who then escapes. Marwand's quest to find Budabash, over 99 nights, begins. Deeply humorous and surprisingly tender, 99 Nights in Logar is a vibrant exploration of the power of stories – the ones we tell each other, and the ones we find ourselves in." (Adapted from Catalogue)
Reader's review: "In 2005 twelve year old Afghan-American Marwand returns to his parents town to spend the summer with the extended family. His adventures range from hilarious to tragic, while the narrative is enlarged by stories within stories, plus a touch of magic realism. While the names and relationships can be confusing Kochai gives us a lively and engaging picture of life in Afghanistan."
The huntress / Kate Quinn. (print) (eBook)
"Nina Markova joins the infamous Night Witches, an all-female bomber regiment. When she is downed behind enemy lines, Nina must use all her wits to survive a lethal Nazi murderess known as the Huntress. British war correspondent Ian Graham becomes a Nazi hunter, yet one target eludes him: the Huntress. Ian joins forces with Nina, the only witness to escape the Huntress alive. In post-war Boston, seventeen-year-old Jordan McBride is delighted when her long-widowed father brings home a fiancee. But delving into her new stepmother's past, Jordan slowly realises that a Nazi killer may be hiding in plain sight." (adapted from Syndetics summary)
Reader's review: "What a great book!! Drama suspense, information (but not preachy), romance, life, war. This book lived up to it's radio review and more. Enjoy" 
The Brighton mermaid /Dorothy Koomson. (print) (eBook)
"Brighton Beach, 1993. Teenagers Nell and Jude find the body of a young woman and when no one comes to claim her, she becomes known as the Brighton Mermaid. Nell is still struggling to move on when, three weeks later, Jude disappears. Twenty-five years on, Nell is forced to quit her job to find out who the Brighton Mermaid really was – and what happened to her best friend that summer. But as Nell edges closer to the truth, dangerous things start to happen." (Adapted from Catalogue)
Reader's review: "Couldn't put this book down. Kept wanting to know what was going to happen next. Many twists and turns involving the characters. Brilliant, gripping, thriller. A great read.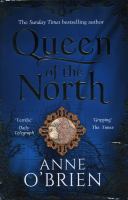 Queen of the north / O'Brien, Anne
"1399: England's crown is under threat. For Elizabeth Mortimer, there is only one rightful King – her eight-year-old nephew, Edmund. Only he can guarantee her fortunes, and protect her family's rule over the precious Northern lands bordering Scotland. But many, including Elizabeth's husband, do not want another child-King. Elizabeth must hide her true ambitions in Court, and go against her husband's wishes to help build a rebel army." (Adapted from Catalogue)
Reader's review: "Well researched and well written historical story set in Britain on the eve of the War of the Roses. 1399 A moving love story of powerful and ambitious would be rulers. Intricate family alliances are pursued with often tragic but soul-searching consequences. Great reading if anyone is interested in history."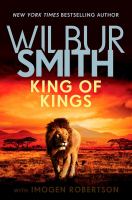 King of Kings / Smith, Wilbur A (print) (eBook)
"Searching for purpose, Amber travels to Abyssinia with her twin sister, Saffron, and her adventurer husband, Ryder Courtney. Seeking their fortune, they undertake the dangerous journey to Addis Ababa, but they soon find they may have risked losing everything to a powerful new ruler – Menelik II, the King of Kings. Back in Cairo, a devastated Penrod seeks oblivion in the city's opium dens. He is rescued by an old friend, who is a member of the Italian army, and offered the chance to join the military effort." (Catalogue)
Reader's review: "First class. The best of him"