Recently at our Newtown Library we had the  rare opportunity to hear three of Aotearoa New Zealand's most outstanding  crime writers: Renée, Jennifer Lane, and Anne Harré in conversation with Louise Dowdell.
This fabulous event included the  launch of two new books Renée's new book Blood Matters and Jennifer Lane's second novel Miracle and, to round off the trio in style, we had Anne Harré's highly acclaimed The Leaning man.
It was a fabulous night: this very special event has now passed into the annals of the past but with the authors and publishers' permission we were able to film the proceedings.
The very special guest panel featured:
Renée
Iconic New Zealand author Renée was born in 1929 in Napier and has so far written over twenty highly acclaimed plays — many of them works that humanise and centre working-class people and feature women in leading roles. She has also published (so far) ten fiction works including The Wild Card, which was shortlisted for the 2020 Ngaio Marsh Awards. Her latest work  is Blood Matters.
Jennifer Lane
Jennifer Lane's debut novel, All Our Secrets, established her as an author to keep a close eye on; quickly gaining rave reviews, the book went on to win the much-coveted Best First Novel Award at the Ngaio Marsh Awards in 2018. Her second novel Miracle has just been released.
Anne Harré
Anne Harré's debut novel The Leaning Man is a gripping, suspenseful page-turning thrill ride of a book (you are very likely to stay up very late to see what happens next). It is set in our very own windy Wellington and in some respects is a love letter to the city with its perfectly visualised, vivid, and evocative descriptions of the capital. And to top it all, one of the locations in the book is our very own Te Awe Library, with accompanying fictional librarian. The book gathered glowing reviews from the likes of  The Listener and The Dominion Post, as well as RNZ.
Renée, Jennifer Lane, and Anne Harré were interviewed by Wellington City Libraries' very own Louise Dowdell.
We wish to extend our most heartfelt thanks to authors Renée, Jennifer Lane, Anne Harré, Mary McCallum  and The Cuba Press for making this very special and totally unmissable event happen .
You can now view the video below, or visit our You Tube channel.
Blood Matters / Renée
"Puti loves to run, but she  doesn't feel safe anymore – especially when she discovers her grandfather has been murdered with a Judas mask on his face  and another mask has gone missing. She's also  the guardian of ten-year-old Bella Rose, who wants to be a private investigator when she grows up.  Puti and Bella Rose try to solve the murders and who took the mask." ( Adapted from Catalogue)
Miracle / Lane, Jennifer
"Born in the middle of Australia's biggest-ever earthquake, Miracle is fourteen when her world crumbles. Thanks to her dad's new job at Compassionate Cremations — which falls under suspicion for Boorunga's spate of sudden deaths — the entire town turns against their family. She fears for her agoraphobic mother, and for her angelic, quake-damaged brother, Julian. When Oli plays a cruel trick on Miracle, he sets off a chain of devastating events. Then her dad is arrested for a brutal attack. How can she convince the town of her dad's innocence?" ( Adapted from Catalogue)
The leaning man / Harré, Anne
"Wellington. The land dips and rolls, the wind has a life of its own. It's Saturday night down on the wharf. Celebrations are in full swing for the Westons' fortieth wedding anniversary. Their daughter Stella has returned from London to attend. She's now a private investigator in London, reduced to filming errant husbands for court cases. She doesn't want to be home. Later that night her best friend Teri is found dead in a lane in the central city. Her phone is missing. It looks like suicide, but Stella won't believe it. The race is on between those who want the phone, the homeless man who's pocketed it, and Stella." (Adapted from Catalogue)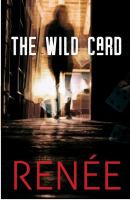 The wild card / Renée
"Ruby Palmer has been dealt a rough hand. She was left in a kete at the back door of the Porohiwi Home for Children when she was a baby, and then at seven she discovered that Betty – who stopped the bad stuff happening to Ruby at the Home – has drowned. Now in her thirties, Ruby suspects her friend was murdered – her only lead is a notebook that uses the symbols on playing cards to tell a story she can't understand, but there are other clues too. As Ruby goes deeper into the mystery of Betty's death she starts to find answers to questions about herself that she hadn't dared ask before." (Adapted from Catalogue)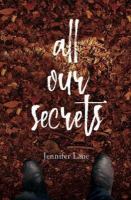 All our secrets / Lane, Jennifer
"A girl called Gracie. A small town called Coongahoola with the dark Bagooli River running through it. The River Children – born in the aftermath of the infamous River Picnic. They begin to go missing, one after another. Gracie Barrett is the naively savvy spokesperson for her chaotic family, for the kids who are taken, for the lurking fear that locks down the town and puts everyone under suspicion. Coongahoola is where hope and fear collide, where tender adolescence is confronted by death, where kindness is a glimmer of light  in the dark."(Adapted from Catalogue)
These two hands / Renée
"Renee Paule lives in Otaki and teaches her Your Life, Your Story and her Poem a Week workshops there. This is just one version of her life, her story, told in patches, like a quilt." ( Adapted from Catalogue)
Wednesday to come : trilogy / Renée
"'Wednesday to come' (a play for 6 women and 2 men) shows the effect of the Great Depression on four generations of women from the same family. In 'Pass it on' (a play for 3 women and 3 men) the teenager Jeannie from 'Wednesday to come' is now a young woman in her 30s dealing with the 1951 Waterfront Lockout. The final play in the trilogy goes back in time to life in Victorian Dunedin: 'Jeannie once' (a play for 6 women and 3 men) looks at this world through the eyes of Jeannie's great-grandmother, Granna in 'Wednesday to come'." (Adapted from Catalogue)