Neighbours Day Aotearoa 2021 runs from March 20-March 30th this year, and the theme is The Great Plant Swap to support neighbourhoods to growing stronger together. We've lined up an inspiring list of books to spark your creative ideas, from help with your own garden plants to ideas for activities. Share a plate with your neighbours and also grow connections on this Neighbours Day. Or, it's never too late to plant something now to share later.
The sharing solution : how to save money, simplify your life & build community, by Janelle Orsi.
Sharing is the answer! This book is packed with heaps of ideas to connect with your neighbours :
Meals and food, through bulk buying clubs, meal-sharing arrangements, community gardens, neighbourhood fruit harvests, household goods, a book club, tools and toys to appliances and exercise equipment, car-pooling, caregiving for pets, children, older family members, or relatives with disabilities…. the list could go on. The ultimate beauty of sharing is that it's a solution we create for ourselves.
Day walks of Greater Wellington, by Marios Gavalas.
Consider sharing transport to go on walks together. This book is a really helpful guide to over 70 walks (with approx times and grades) divided into 5 regional sections – across Otaki, Wellington city, the eastern bays, Wainuiomata Valley and the Hutt Valley. Illustrated with maps and plenty of photographs, this is a handy tool to choose the right path for the day.
The everything plant-based meal prep cookbook : 200 easy, make-ahead recipes featuring plant-based ingredients, by Diane Smith
"Enjoy hundreds of delicious plant-based recipes to mix and match with your meal prepping, like: Tropical Spinach Smoothie, sheet Pan Ratatoville with Creamy Polenta, Cauliflower-Sweet Potato Mash, Pan-Seared Artichoke Hearts with Spinach and Sun-Dried Tomatoes, Loaded Tahini-Spiced Potato Skins, Chocolate-Orange Zucchini Cake, and tasty meals for every part of the day!" (Adapted from the Catalogue)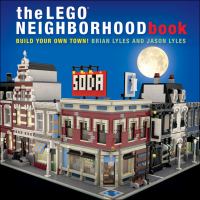 The LEGO neighborhood book : build your own town! by Brian Lyles.
Pool your LEGO resources to build on a much larger scale! Try your hand at creating your own neighborhood in miniature. Add buildings, shops, and then design the interiors by filling your buildings with furniture and light fixtures, as well as the finishing touches to your models with plants, traffic lights, scaffolding, and park benches.
Modern potluck : beautiful food to share, by Kristin Donnelly.
This updates the potluck concept into a new generation, These 100 make-ahead recipes are perfect for a crowd and navigate carnivore, gluten-free, dairy-free, vegetarian, and vegan preferences gracefully. With beautiful color photographs and lots of practical information such as how to pack foods to travel, Modern Potluck is the ultimate book for gathering friends and family around an abundant, delicious meal.
Root, nurture, grow : the essential guide to propagating and sharing houseplants, by Caro Langton,
The handbook is a practical guide with step by step instructions on how to make the most of your favourite houseplants through simple, propagation techniques. There are also welcome techniques projects including homemade rooting mediums, seed-bombs, and a self-watering plant pot. Share your plants with neighbours by making beautiful gifts and displays.
The thrifty pantry : budget-saver family favourites from under $2.50 per serve This cookbook is for the thrifty minded, with 100 recipes using common staple ingredients. Each recipe is helpfully costed out, this tailor made for cooking on a budget or at short notice. Chapters are organised into cost per serve plus there's a handy recipe key for gluten free, vegetarian and freeze-ahead meals.