Kia kawea tātou e te rēhia : Let us be taken by joy and entertainment
The story of kapa haka is a tale of many milestones, developments, and progressions. These are neatly summarized in Te Ara Encyclopedia of New Zealand's entry on Kapa Haka, where "Kapa" is described as a row of "performers" and kapa haka is acknowledged as both an ancient and a living art form.
A first example of kapa haka occurs in the pūrākau of Tinirau and Kae:

In the 19th century
This article, "19th-century kapa haka" – Te Ara Encyclopedia of New Zealand, describes kapa haka in the 1800s.
Concert groups (for tourism) were performing to audiences – especially at Rotorua. The kaupapa were delivered in te reo but the underlying melodies were European – thought to be more attractive to tourists who did not always warm to traditional mōteatea.
Māori concert parties made early trips abroad – Dr McGauran's troup travelled to Sydney and Melbourne in 1862 and then to the United Kingdom the following year.
Traditional Māori ceremonies were always part of the welcome to Royal visitors — for Prince Albert in 1869, and later for Queen Elizabeth II in 1953-4.
In the 20th Century
Mākereti Papakura's group toured Australia and United Kingdom, in 1910-1911:
Te Puea Hērangi's troupe, Te Pou o Mangatāwhiri toured the North Island from 1922, funding the building of Tūrangawaewae:
Te Puea formed a group named Te Pou o Mangatāwhiri. Its name commemorates the pou (post) erected by the Kīngitanga at Mangatāwhiri beyond which Pākehā were not to acquire land or authority, an injunction they ignored. Te Pou o Mangatāwhiri set out to raise the hundreds of pounds needed for the carved house by performing in halls and theatres throughout the North Island. Te Puea kept morale high on the tours, gathering the young people together to tell them stories and share her hopes with them, joking, jumping to her feet to show them how to improve their haka, how to pūkana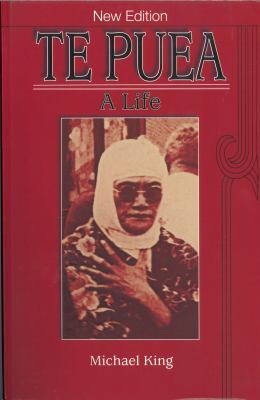 Apirana Ngata was a huge supporter of kapa haka as fundraisers for his Māori Soldiers' fund. He also began, in 1929, to collect waiata for his Ngā moteatea volumes:
Ngā mōteatea : he maramara rere nō ngā waka maha / Apirana Turupa Ngata
"This classic text on Maori culture collects indigenous New Zealand songs recorded over a period of 40 years by a respected Maori leader and distinguished scholar. The essence of Maori culture and its musical tradition is exhibited in the original song texts, translations, audio CDs, and notes from contemporary scholars featured in this new edition." (Catalogue)
Apirana Turupa Ngata leading a haka at the 1940 centennial celebrations at Waitangi. The meeting house, Waitangi House, is on the left:
Read more:
Apirana Ngata : e tipu e rea / King, Michael
"A well-illustrated biography of Ngata, aimed at school students." (Summary from
Wheelers
)
He tipua : the life and times of Sir Apirana Ngata / Walker, R. J.
"A biography of Maori leader, Sir Apirana Ngata. It describes in detail the huge impact Ngata had on the social, cultural, economic and political landscape of New Zealand and how he created a new path of reconciliation between Maori and Pakeha and helped build an enduring Maori recovery." (Catalogue)

Paraire Tomoana and E Pari Rā:
In the First World War Paraire Tomoana put his musical ability to patriotic use. He was in his 40s, too old and too valuable at home to go to war. Instead, he threw his energies into Ngata's scheme of raising funds to invest for the benefit of the Māori soldiers who returned, and the children of those who did not. By June 1917 he had organised a song and dance group that gave performances to raise money for the Māori Soldiers' Fund. The members would prepare songs for soldiers' camps, for those at home, for battlegrounds, for work and for mourning.
Te Karere clip description for the above (from 2015):
An old war-time song written by Paraire Tomoana nearly a hundred years ago is set to be revived on the other side of the world this ANZAC. More than 200 New Zealanders are learning the song and actions to E Pari Rā to perform it in a mass waiata for this year's ANZAC Day dawn ceremony in London."
Pōkarekare ana, Ngāti Kahungunu, 2015 Kaumātua Kapa Haka Festival: