This year marks the 50th anniversary of the presentation of the Māori Language petition, Te Petihana, to Parliament. As Te Taura Whiri, the Māori Language Commission, explains:
"For most of the 20th century the New Zealand government discouraged, banned and made it socially unacceptable to openly speak te reo Māori. 50 years ago, Māori language champions calling for te reo to be taught in schools presented the Māori Language Petition to parliament. The petition carried the signatures of more than 30,000 New Zealanders.
That day – 14 September 1972 – became Māori Language Day which eventually expanded to what we know as Māori Language Week. Their peaceful protest also led to the successful WAI11 Māori Language claim to the Waitangi Tribunal and the enactment of the Māori Language Act 1987. The Act recognised te reo as an official language of our country …"
This year Māori Language Week runs from Monday 12 September – Sunday 18 September. There will be a special event at Parliament from 11:30am – 1pm on 14 September to celebrate the 50th anniversary of the presentation of the petition. You can find out more about this event, and how to watch it, on the ReoMāori site. There will also be other events happening around Wellington so check them out and support te reo and its revitalisation.
Visit ReoMāori to find resources to support te reo Māori in the workplace, home, and community and learn more about the history of te reo and Te Wiki o Te Reo Māori at NZ History.
Start or continue your te reo journey with these items from our collection: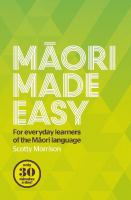 Māori made easy : for everyday learners of the Māori language / Morrison, Scotty
"Fun, user-friendly, and relevant to modern readers, Scotty Morrison's Maori Made Easy is the one one-stop resource for anyone wanting to learn the basics of the Maori language. While dictionaries list words and their definitions, and other language guides offer common phrases, Maori Made Easy connects the dots, allowing the reader to take control of their learning in an empowering way. By committing just 30 minutes a day for 30 weeks, learners will adopt the language easily and as best suits their busy lives. Written by te reo Maori advocate Scotty Morrison, this book proves that learning the language can be fun, effective–and easy" (Catalogue)
A Māori word a day : 365 words to kickstart your reo / Kelly, Hēmi
"A Māori dictionary for all New Zealanders. Through its 365 Māori words, you will learn the following: English translations; word category, notes and background information; Sample sentences, in both te reo Māori and English"–Publisher information." (Catalogue)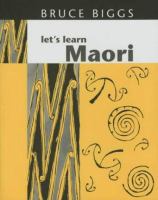 Let's learn Maori : a guide to the study of the Maori language / Biggs, Bruce
""Let's Learn Maori was designed by Maori language expert Bruce Biggs in 1969. He covers the parts of speech, the structure of each type of phrase, and the combinations of phrases that form simple sentences. Each aspect of the grammar is discussed in a numbered section or subsection and illustrated by sentence examples. A combined vocabulary and index provides an ingenious and convenient reference system. There is also a section on pronunciation, but the student is warned that a written explanation is no substitute for the actual sounds spoken by native speakers of the language."–BOOK JACKET.Title Summary field provided by Blackwell North America, Inc. All Rights Reserved" (Catalogue)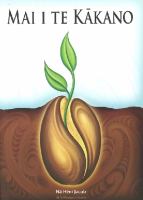 Mai i te kākano / Jacob, Hēni
"Do you feel like your Maori language proficiency has plateaued? Are you looking for alternative, more Maori, more fun ways to say things in everyday situations? Do you have trouble sustaining lively and meaningful conversations with your kids and grandchildren, your friends and colleagues? Written entirely in Maori (excpt for some Maori to English translations at the bottom of some pages), this book includes sections on Maori idiom and metaphor, common errors, and examples of language in use in a variety of settings, including the home, at the supermarket , at the beach and on the sports field. It provides a unique, "more Maori", more fun way to say things in everyday situations." (Catalogue)
A Māori phrase a day : 365 phrases to kickstart your reo / Kelly, Hēmi
"A Maori Phrase a Day offers a fun and easy entry into the Maori language. Through its 365 phrases, you will learn the following: – Everyday uses – English translations – Factoids – Handy word lists Presenting the most common, relevant and useful phrases today, A Maori Phrase a Day is the perfect way to kickstart your te reo journey!" (Catalogue)