A modern love story: whakapapa, archaeology, art and heartbreak
We recently sat down to chat with acclaimed author Joanne Drayton, the New Zealand biographer of a slew of bestselling books including the Ockham-awarded Hudson & Halls: The Food of Love, and the New York Times Bestseller The Search for Anne Perry.
In The Queen's Wife (published by Penguin Books NZ), Drayton has turned her biographers lens inwards, writing her first memoir that details a turbulent period of her life. With a richly interwoven narrative, Drayton recounts her experience of coming out as a lesbian in the late '80s and early '90s, and the joys, struggles and heartbreaks that ensued.
Here we discuss her reflective journey writing her way through multiple threads of personal histories, her unconventional writing style, and how a 14-year-long chess-piece carving project formed the overarching theme of her memoir.
We extend our thanks to Joanne for taking the time to talk to us about her new memoir The Queen's Wife. You can discover all of Joanne's works in our catalogue reading list below, and check out Joanne's website for more information on her writing.
Browse books by Joanne Drayton: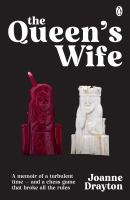 The Queen's Wife / Drayton, Joanne
"A memoir of a turbulent time – and a chess game that broke all the rules. In 1989, two married women met by chance. They instantly hit it off, but little did they know that their new relationship would turn their lives upside-down. This is the true story of that relationship, which threatened to cost them their children, families and friends and forced them to reassess their sexuality, identity and heritage. Along the way, one – an acclaimed biographer – was to explore the power of objects, while the other – a painter – was to follow her whakapapa back to the first Maori king, Te Wherowhero. Against the odds, the couple's new life together became rich in laughter, travel, unusual encounters, investigations into Viking raids, the Kingitanga movement, the death of a New Zealand artist, chicken claws, ghosts, eccentrics and much more. A fascinating read on so many levels, this is an important view of our country from its very edge. " (Catalogue)
Ngaio Marsh : her life in crime / Drayton, Joanne
"One of the celebrated 1930s and 40s 'Queens of Crime' Ngaio Marsh was probably our first million copy author. Her tightly written, stylish whodunits were perennial favorites, rating alongside Agatha Christie and Dorothy L Sayers. A textured, rich and fascinating story, of a young woman of ambiguous sexuality who reveled in the abandon of the Bohemian Riviera, whose spurned suitor committed suicide and whose scintillating murder mysteries all took their inspiration, setting or characters from the heady life she enjoyed as a member of the in set in England, where one moved between town house and country estate. In what will be one of the most read and most significant biographies of 2008, Ngaio Marsh comes to life and finally steps out from behind the cardboard cutout of respectability and decorum." (Adapted from Catalogue)
Hudson & Halls : the food of love / Drayton, Joanne
"Hudson & Halls is more than just a love story, though a love story it certainly is. It is a tale of two television chefs who helped change the bedrock bad attitudes of a nation in the 1970s and 80s to that unspoken thing – homosexuality. Peter Hudson and David Halls became reluctant role models for a 'don't ask, don't tell' generation of gay men and women who lived by omission. They were also captains of a culinary revolution that saw the overthrow of Aunty Daisy and Betty Crocker and the beginnings of Pacific-rich, Asian-styled international cuisine. In this riveting, fast-paced and meticulously researched book, New York Times bestselling author Joanne Drayton celebrates the legacy of the unforgettable Hudson and Halls." (Adapted from Catalogue)
The Search for Anne Perry / Drayton, Joanne
"In 1994, director Peter Jackson released the film 'Heavenly Creatures', based on a famous 1950s matricide committed in New Zealand by two teenage girls embroiled in an obsessive relationship. This film launched Jackson's international career. It also forever changed the life of Anne Perry, an award-winning, bestselling crime writer, who at the time of the film's release was publicly outed as Juliet Hulme, one of the murderers. A new light was now cast, not only on Anne's life, but also her novels, which feature gruesome and violent deaths, and confronting, dark issues including infanticide and incest. Acclaimed literary biographer Joanne Drayton intersperses the story of Anne's life with an examination of her writing, drawing parallels between Anne's own experiences and her characters and storylines." (Adapted from Catalogue)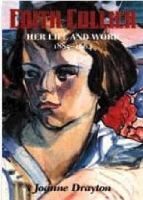 Edith Collier : her life and work 1885-1964 / Drayton, Joanne
"Edith Collier's contribution to New Zealand art as an innovator, modernist and expatriate painter placed her in a most distinguished group, but her achievements have been eclipsed by the very company she kept – such as Frances Hodgkins and Margaret Preston. This book sets the record straight. Rapidly disillusioned, and feeling marginalised as an expatriate woman painter, Collier became more influenced by other expatriates in London, and was to enjoy greater success through exhibiting with venues outside the art establishment. Collier became a significant Modernist painter and later returned to New Zealand as an experienced artist with innovative ideas. But as a spinster in provincial Wanganui, Collier received harsh treatment, including what Drayton describes as savage, critical assessment and negative response from her own community. In a well-known incident (on which Drayton casts a new perspective) her father burned many of her finest paintings." (Adapted from Catalogue)
Frances Hodgkins : a private viewing / Drayton, Joanne
"The life of Frances Hodgkins was full of adventure, involving both physical and artistic journeys in which she crossed hemispheres, cultures, epochs and styles. Hodgkins worked with such well-known artists as Henry Moore and Barbara Hepworth – and she became a leading figure of British Modernism. She is one of the most internationally significant New Zealand-born artists to date. Art historian Dr Joanne Drayton captures Hodgkins's life vividly, drawing on the artist's extensive correspondence with close friends and family on the other side of the world. She critiques individual works and surveys Hodgkins's entire career, displaying her unique achievements in context. The result is a beautiful, compelling and highly readable book that is indeed a private viewing: it offers a sense of immediacy and intimacy of Frances Hodgkins." (Adapted from Catalogue)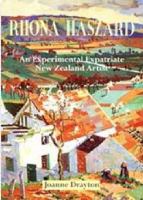 Rhona Haszard : an experimental expatriate New Zealand artist / Drayton, Joanne
"During Rhona Haszard's short life she distinguished herself as a "New Woman" whose social and sexual behaviour was highly controversial. She dressed eccentrically, recommended Radclyffe Hall's lesbian novel The Well of Loneliness, spoke positively of de facto relationships and advocated vegetarianism and unprocessed food. Most significantly, she wanted to paint innovatively and professionally. In the 1920s, her brighter, Post-Impressionist style rapidly brought international recognition." (Adapted from Catalogue)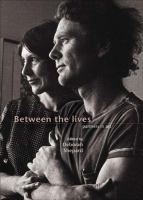 Between the lives : partners in art
"Between the Lives: Partners in Art is a fascinating book about artists who are also intimate partners. It takes nine well-known New Zealand couples and explores many aspects of their lives but particularly how the partnership affects the art they produce. Repeated themes are the situation of women and the strains of producing serious art in a small and isolated country. There are also contrasts as different couples have negotiated their own ways of accommodating two powerful creative talents. Joanne Drayton authored the chapter 'Captured in Words and Paint: The life together of Frances Hodgkins & D.K. Richmond." (Adapted from Catalogue)