In the lead up to our Wellington Writers Walk 21st Anniversary Event at Karori Library this Saturday we've taken a closer look at Dame Fiona Kidman's typographical sculpture, which features a quote taken from 'Speaking with my Grandmothers' in Writing Wellington, ed. Roger Robinson, Victoria University Press, 1999.
This town of ours kind of flattened
across the creases
of an imaginary map
a touch of parchment surrealism here
no wonder the lights
are wavering
all over the place
tonight
not a straight town at all.
In the video below, local authors and Wellington Writers Walk Committee members Philippa Werry and Maggie Rainey-Smith explain Kidman's work, embedded in the sand at Freyberg Beach. They provide a fascinating insight into the pride Kidman feels about her sculpture, which celebrates her ancestry and deep connection to Wellington.
Join us at Karori Library on Saturday 13th May, 11am for a special event celebrating the 21st anniversary of the Wellington Writers Walk, featuring renowned authors Elizabeth Knox and Dame Fiona Kidman in discussion with fellow author and Writers Walk committee member Tanya Ashcroft. Together they will talk about the creation, history and future of this wonderful Wellington institution, and the part they've played in making the walk the much-loved success it is.
Please note we expect this event to be very popular and seating will be on a first come first served basis. A New Zealand Sign Language Interpreter will be present at this event.
Explore some of Dame Fiona Kidman's books in our collection: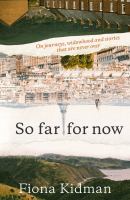 So far, for now : on journeys, widowhood and stories that are never over / Kidman, Fiona
"Evocative, wry and thought-provoking, this is a rewarding journey with one of our finest writers. It is a little over a decade since Fiona Kidman wrote her last volume of memoir. But her story did not end on its last page; instead her life since has been busier than ever, filled with significant changes, new writing and fascinating journeys. From being a grandmother to becoming a widow, from the suitcase-existence of book festivals to researching the lives and deaths of Jean Batten and Albert Black, she has found herself in new territory and viewed the familiar with fresh eyes. She takes us with her to Paris and Pike River, to Banff, Belfast and Bangkok, searching for houses in Hanoi and Hawera, reliving her past in Waipu and experiencing a stint in Otago. These locations and experiences – among others – have shaped Fiona's recent years, and in this lively book she shares the insights she has picked up along the way." (Catalogue)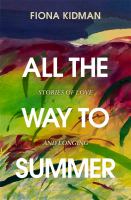 All the way to summer : stories of love and longing / Kidman, Fiona
"Fiona Kidman's early stories about New Zealand women's experiences scandalised readers with their vivid depictions of the heartbreaks and joys of desire, illicit liaisons and unconventional love. Her writing made her a feminist icon in the early 1980s, and she has since continued to tell the realities of women's lives, her books resonating with many readers over the years and across the world. To mark her 80th birthday, this volume brings together a variety of her previously published stories as well as several that are new or previously uncollected; all moving, insightful and written with love. The final stories trace her own history of love, a memoir of significant people from childhood and beyond." (Catalogue)
This change in the light : a collection of poems / Kidman, Fiona
"Fiona Kidman's exquisite and adroit poetry invites the reader into her life, introducing us to her family, friends and places she has loved. In turn it touches our own experiences, offering universal relevance and insight." (Catalogue)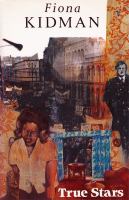 True stars / Kidman, Fiona
"Who is trying to scare Rose? This gripping novel is a vivid portrayal of New Zealand in the 1980s.Rose Kendall is alone. She is isolated from her children, her friends, and her political ideals, and there is someone trying to scare her – she doesn't know why and she doesn't know who.True Stars shows the tensions and divisions in 1980s New Zealand, which were echoed both on a national level and in family relationships, which were crystallised by the 1981 Springbok Tour, and which gnaw at differences in race, gender, class – and politics. It is a savage and often humorous novel set during the last months of the Lange Government. 'With True Stars, Fiona Kidman has become the foremost chronicler of our times.' – Roger Hall, The Dominion" (Catalogue)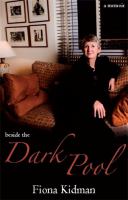 Beside the dark pool / Kidman, Fiona
"In this sequel to At the End of Darwin Road, Fiona Kidman takes us through the writing of over twenty more books, of her involvement in New Zealand's literary circles, her championing of writing and writers and the significant people she has met along the way." (Catalogue)
Ricochet baby / Kidman, Fiona
"A moving novel, with intelligent and compassionate insight into post-natal depression and the complexities of relationships. 'When Roberta falls pregnant her whole family is filled with joy.' Fallen is not exactly how Roberta would describe it, for she and Paul have planned the baby and it has been conceived at exactly the time that they chose. But the birth itself is not as anyone chooses and the circles that radiate from this crisis affect everyone involved and change Roberta's life, in particular, for ever. Moving and perceptive, full of intelligence and compassionate insights into the complexities of human relationships, this is a fine novel from one of New Zealand's best writers. 'In her craft of her storytelling and in her compassionate gutsy tough expression of female experience, she is the best we have.' – NZ Listener" (Catalogue)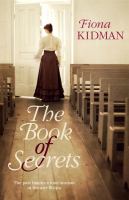 The book of secrets / Kidman, Fiona
"The true story of three women who lived in a community under the harsh leadership of Norman McLeod. The community had followed him from Scotland in 1817 to found a settlement in Nova Scotia and then moved on to New Zealand. Anyone who ran counter to McLeod was forced to live a life of secrets." (Catalogue)
Where your left hand rests : a collection of poems / Kidman, Fiona
"'This book is a treasure, in all senses of the word.' – Nelson Mail An outstanding poetry collection by one of New Zealand's leading writers. This collection of poems from Fiona Kidman bear all the hallmarks of her writing- acute observation, a telling eye for detail, a wry humour and great empathy. By turns tender, passionate, elegiac and amusing, the poems range over wide territory, from imagining her Scottish grandmother's arrival in New Zealand, to wearing Katherine Mansfield's shawl, to time spent in Greece and in her garden. "Superb poetry. A truly lovely little book." – Metro" (Catalogue)
The infinite air / Kidman, Fiona
"Jean Batten became an international icon in the 1930s. A brave, beautiful woman, she made a number of heroic solo flights across the world. The newspapers couldn't get enough of her; and yet she suddenly slipped out of view, disappearing to the Caribbean with her mother and dying in obscurity in Majorca, buried in a pauper's grave." (Catalogue)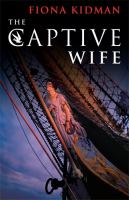 The captive wife / Kidman, Fiona
"A prize-winning historical novel that has become a New Zealand classic. Based on real events, this prize-winning novel is the compelling story of a marriage, of love and duty, and the quest for freedom in a pioneering age. When Betty Guard steps ashore in Sydney, in 1834, she meets with a heroine's welcome. Her survival during a four-month kidnapping ordeal amongst Taranaki Maori is hailed as nothing short of a miracle. But questions about what really happened slowly surface within the elite governing circles of the raw new town of Sydney. Jacky Guard, ex-convict turned whaler, had taken Betty as his wife to his New Zealand whaling station when she was fourteen. After several years and two children, the family is returning from a visit to Sydney when their barque is wrecked near Mount Taranaki. A battle with local Maori follows, and Betty and her children are captured. Her husband goes to seek a ransom, but instead England engages in its first armed conflict with New Zealand Maori when he is persuaded to return with two naval ships. After her violent rescue, Betty's life amongst the tribe comes under intense scrutiny." (Catalogue)