Image via giphy
Jesters do oft prove prophets.― William Shakespeare, King Lear
Detectives and sleuths have always come in all shapes and sizes, and from every conceivable background imaginable. This month we have the novel Courting Dragons by Jeri Westerson, which features an investigator who comes in the guise of a court jester during the reign of Henry the Eighth.
Jesters were most popular during medieval and renaissance times when they were employed to entertain nobles and royalty, and also commoners at town markets and fairs. They would perform a mixture of magic tricks, storytelling, juggling, acrobatics, and jokes often employing puns and  stereotypes. There are examples of entertainers who filled a similar role to jesters in Ancient Rome, called Balatrones, as well as in Aztec and the Chinese culture.
Medieval jesters wore bright and colourful clothes and eccentric hats. They also carried special symbols of office: A crown, usually a cap with bells, and a sceptre called a Marotte. These echoed those symbols of power held by the monarch and were used to indicate that they were covered by the jesters privilege, which is the freedom to mock and talk freely without being punished.
In other recently acquired crime and mystery titles, we have a new New Zealand investigator called Hana Westerman. Hana is a detective, a single mother, and the star of Better the Blood. The action is set in Auckland and her investigations eventually lead her back to the brutal bloody colonisation of New Zealand. The novel, written by fabulous director and screenwriter Michael Bennett, is already making waves for its style, deep content and thrilling quality. Look out for it in awards lists later in the year!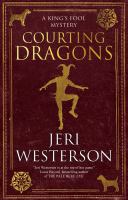 Courting dragons / Westerson, Jeri
"1529, London. Jester Will Somers enjoys an enviable position at the court of Henry VIII. As the king's entertainer, chief gossip-monger, spy and loyal adviser, he knows all of the king's secrets – and almost everyone else's within the walls of Greenwich Palace. But when Will discovers the body of Spanish count Don Gonzalo while walking his trusted sidekick Nosewise in the courtyard gardens, and a blackmail note arrives soon after demanding information about the king, is one of his own closely guarded secrets about to be exposed? Trouble is afoot at the palace. Are the king's enemies plotting a move against him? Will must draw on all his wit and ingenuity to get to the bottom of the treacherous and deadly goings-on at the court before further tragedy strikes." (Adapted from Catalogue)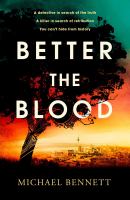 Better the blood / Bennett, Michael
"Hana Westerman is a tenacious Māori detective juggling single motherhood and the pressures of her career in Auckland's Central Investigation Branch. When she's led to a crime scene by a mysterious video, she discovers a man hanging in a secret room. Hana and her team work to track down the killer, searching for New Zealand's first serial killer." (Adapted from Catalogue) Also available as an eBook.
Jane and the year without a summer / Barron, Stephanie
"May 1816: Jane Austen is feeling unwell, with an uneasy stomach, constant fatigue, rashes, fevers and aches. She attributes her poor condition to the stress of family burdens, which even the drafting of her latest manuscript–about a baronet's daughter nursing a broken heart for a daring naval captain–cannot alleviate. Her apothecary recommends a trial of the curative waters at Cheltenham Spa, in Gloucestershire.  Cheltenham Spa hardly turns out to be the relaxing sojourn Jane and Cassandra envisaged, however.Other boarders at the guest house where the Misses Austen are staying have come to Cheltenham with stresses of their own–some of them deadly." (Adapted from Catalogue)

Italian rules, or, The three endings of Toni Fausto / Benjamin, Tom
"When a canister containing an old movie goes missing from Bologna's Cineteca – one of Europe's leading centres of film restoration – Daniel Leicester is called in to investigate. He finds out that the film in question had been considered lost until recently. As he looks deeper into the mystery, he begins to suspect the outtakes from the missing film might expose the culprit of an unsolved murder from the past. As part of his investigation, he joins an exclusive Buraco club where they play the traditional card game to 'Italian rules' and he suspects the murderer may be among the membership."(Adapted from Catalogue)
Golden age locked room mysteries
"Fourteen impossible crimes from the American masters of the form. For devotees of the Golden Age mystery, the impossible crime story represents the period's purest form: it presents the reader with a baffling scenario (a corpse discovered in a windowless room locked from the inside, perhaps), lays out a set of increasingly confounding clues, and swiftly delivers an ingenious and satisfying solution. During the years between the two world wars, the best writers in the genre strove to outdo one another with unfathomable crime scenes and brilliant explanations, and the puzzling and clever tales they produced in those brief decades remain unmatched to this day." (Adapted from Catalogue)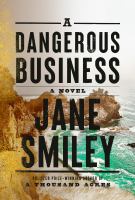 A dangerous business / Smiley, Jane
" Ever since her husband was killed in a bar fight, Eliza Ripple has been working in a brothel. It seems like a better life, at least at first. The madam, Mrs. Parks, is kind, the men are (relatively) well behaved, and Eliza has attained what few women have: financial security. But when the dead bodies of young women start appearing outside of town, a darkness descends that she can't resist confronting. Side by side with her friend Jean, and inspired by her reading, especially by Edgar Allan Poe's detective, Dupin, Eliza pieces together an array of clues to try to catch the killer, all the while juggling clients who begin to seem more and more suspicious…" (Adapted from Catalogue)
Winter swallows : ring down the curtain for Commissario Ricciardi / De Giovanni, Maurizio
"Christmas has just passed and the city is preparing to celebrate New Year when, on the stage of a variety show, famous actor Michelangelo Gelmi fires a gun at his wife, Fedora Marra. The shooting itself would be nothing strange: it is repeated every evening as part of their performance. But this time, someone replaced one of the blanks with a real bullet. Gelmi swears his innocence, but few believe him. Approaching old age and with a career in decline, the actor has become increasingly dependent on his wife, much younger than him and at the height of her fame…" (Adapted from Catalogue)
Of manners and murder / Hastings, Anastasia
" 1885: London, England. When Violet's Aunt Adelia decides to abscond with her newest paramour, she leaves behind her role as the most popular Agony Aunt in London, "Miss Hermione," in Violet's hands. And of course, the first letter Violet receives is full, not of prissy pondering, but of portent, Ivy Armstrong is in need of help and fears for her life. But when Violet visits the village where the letters were posted, she find that Ivy is already dead. She'll quickly discover that when you represent the best-loved Agony Aunt in Britain, both marauding husbands and murder are par for the course." (Adapted from Catalogue)