"Be for once a white boat adrift, in debt to no lighthouse."
― Robin Hyde
Iris Guiver Wilkinson, aka Robin Hyde, was one of the most remarkable and talented writers Aotearoa New Zealand has ever produced. A great writer who left behind a remarkable body of work.
Her adult life was marked by many challenges  – physical disability, mental illness, the difficulties of being an unmarried mother in the male-dominated, misogynistic society of the time.  There was another side to her life as well; her bravery, amazing drive, perseverance, determination and also her deep need to travel and journey and explore both in the physical sense and as a person.
Philippa Werry's latest novel Iris and Me looks at Robin Hyde's entire life, touching on her both her childhood and her final days, but the book is primarily focussed on her time in China and her journey there, including her time as a war correspondent during the Sino-Japanese War.
When Philippa offered us the opportunity to interview her about  Iris and Me and the life and times of Robin Hyde, we jumped at it.
We wish to extend our heartfelt thanks and appreciation to Philippa for taking the time to answer our questions and for providing such an illuminating insight into both her work and the life and world of Robin Hyde. We would also like to thank The Cuba Press for arranging the interview.
You can watch the video below, or on our YouTube channel. You can borrow Philippa's previous books from the library; see a small selection below.
Iris and Me / Werry, Philippa
"Philippa Werry's  latest novel Iris and Me looks at Robin Hyde's  entire life touching on her both her childhood and final days , but the book is primarily focussed on her time in China and her journey there. Including her time as a War correspondent during the Sino-Japanese War." ( Adapted from catalogue)
Armistice Day : the New Zealand story : what it is and why it matters / Werry, Philippa
"At the eleventh hour, on the eleventh day of the eleventh month each year New Zealanders remember the end of the First World War. Armistice Day, Philippa Werry's new book for children, commemorates the day when fighting stopped in Europe. Partnered with best-selling Anzac Day, it makes an excellent reference for the whole family. Kiwi soldiers returned home to a terrible influenza epidemic, as the population grieved for the loss of life. Memorials were erected and families sought to return to the battlefields overseas to visit graves of their loved ones. " (Adapted from Catalogue)

Harbour Bridge : Auckland, 1958-59 / Werry, Philippa
"Auckland in the 1950s: a time of rock'n'roll, milk bars, bodgies and widgies and teenage rebellion. The Auckland Harbour Bridge is under construction. Simon likes watching the bridge being built, and talking to his uncle and his mates about what's happening on site. Meanwhile, Simon's best friend Marty is obsessed with the Space Race and younger sister Jo can't stop worrying about the fate of the dogs and monkeys that are the world's first space travellers. Everyone says that life on the North Shore will change once the bridge is finished …but what does that mean for Simon and his family?" (Adapted from Catalogue)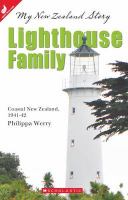 Lighthouse family : coastal New Zealand, 1941-42 / Werry, Philippa
"For Frances and her family, living on a lighthouse, the war is both far away and scarily close. There are rumours of submarines in the Pacific. The Japanese have attacked Pearl Harbor, taken Singapore and bombed Darwin, so what's to stop them invading New Zealand next? But soon Frances, the only girl on the island, will have more to worry about than the threat of a Japanese invasion"–Publisher's information. Includes brief factual information about World War two, Japanese in New Zealand and lighthouses." (Adapted from Catalogue)
The New Zealand Wars / Werry, Philippa
"The story of the 19th century New Zealand Wars, a part of New Zealand's history that many people wish they knew more about. The book describes how the wars came about, where and when they were fought, who was involved, and how they affected women and children. It explains the emergence of Kīngitanga or Māori King movement, the land confiscations and the story of Parihaka. Other chapters look at war memorials, graves and monuments, the work of the Waitangi Tribunal, how the wars have featured in New Zealand art, music and literature, and how they are being remembered today, including new ways of working towards understanding and reconciliation." (Adapted from Catalogue)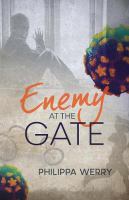 Enemy at the gate / Werry, Philippa
"It's December 1936 when the first polio cases are suspected. Soon a polio epidemic is sweeping the country. Schools are closed, swimming pools and movie theatres banned to children, and travel is restricted. Tom is the best runner in the school, but you can't outrun polio, and nobody knows when it will strike next." (Adapted from Catalogue)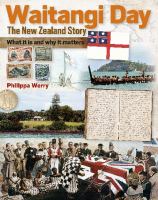 Waitangi Day : the New Zealand story : what it is and why it matters / Werry, Philippa
"Reviews the historic events behind the signing of the Treaty of Waitangi in 1840 and charts the celebrations, tensions and protests witnessed in the years that followed, concluding with a summary of the Waitangi Day events held around the country on 6th February today." (Adapted from Catalogue)
Quarantine / Werry, Philippa
""Being in quarantine sounds like being in prison", I said, shivering. Lily nodded." A bit like that. Except that the prison is your own home". It might sound familiar in 2021, but this is New Zealand in 1936-37. The disease is infantile paralysis, or polio, and nobody knows where it will strike next. When even the adults are afraid, Tom finds refuge in his dream-to run in the Olympics like his hero, Olympic champion Jack Lovelock." (Adapted from Catalogue)