With 2020 firmly in hindsight, the Marvel Cinematic Universe can continue apace as new films and television series expand the ever-growing stable of characters and worlds. In 2021, we've had The Falcon and the Winter Soldier, MODOK, Loki, and the upcoming Black Widow and Eternals. But before these characters hit the small and silver screens, all of their stories came from the comics, which tend to be far wilder and crazier than most cinematic budgets allow.
Did you know that the reason Sam Wilson became Captain America was because Steve Rogers was rapidly aged to be 80 years old? Or that before MODOK became a stop-motion sitcom patriarch, he ran his own Ocean's Eleven heist crew and built a gun made of mushrooms for SHIELD as a Secret Avenger? Or that the Winter Soldier once went to space and romanced an telepathic alien princess from a planet named after a Japanese noise musician, and fought Loki, who was also fighting a younger version of himself at the time, and went to the moon with Black Widow to shake down a newly omniscient Nick Fury?
Whether you're a True Believer following your favourite MCU characters or just need something to tide you over before the next series hits, check out our recommendations below. And if you wanted to do the same for WandaVision, you can read Monty's recommendation blog here.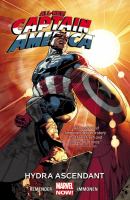 All-new Captain America [1] : Hydra ascendant / Remender, Rick
All-new Captain America is the first series where Sam Wilson takes on the role of Captain America, combining his winged Falcon suit with a slick new red, white and blue update. Writer Rick Remender uses the opportunity to reintroduce the weirder and pulpier science-fiction enemies that defined the franchise in the 70s and 80s, and Stuart Immonen is one of the best comic artists for style and action, which makes Sam Wilson's debut as Captain America a high-flying, HYDRA-punching thrill-ride.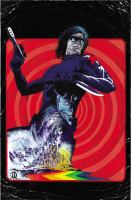 Bucky Barnes, the winter soldier. 1, The man on the wall / Kot, Ales
After Nick Fury becomes the Watcher (long story), Bucky Barnes takes over his position as 'The Man on the Wall', the only espionage agent protecting Earth from extra-terrestrial threats. Only once he gets to space, Bucky doesn't find threats, but peace, love, and mind-expanding telepathic conversations with alien princesses. Writer Ales Kot is one of the best at subverting the bleak and world-weary tropes of modern spy fiction, and artist Marco Rudy makes the whole series look like a 50s sci-fi paperback novel cover.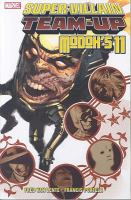 Super-villain team-up : MODOK's 11 / Van Lente, Fred
Ever wanted to see a heist movie where all the thieves have superpowers? Fred Van Lente and Francis Portela give you the best version of that idea in MODOK's 11. The titular Mental Organism Designed Only for Killing is ousted from his position as the head of the science-terrorist group AIM, and in revenge, he assembles a team of C-list villains to steal an absurdly powerful energy source from under AIM's nose. Snappy one-liners, double-crosses, and explosions ensue in the Merry Marvel Manner. The comic also gets a fun reference in the MODOK TV show (although in that version, he can only manage a mere MODOK's 6).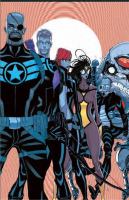 Secret Avengers [1] : let's have a problem / Kot, Ales
Run the Mission. Don't Get Seen. Save the World. This is the credo of the Secret Avengers, a clandestine team made up of the Marvel heroes best suited for spy work. This time however, they're joined by MODOK, who's been put to work making weapons for SHIELD in exchange for immunity. Ales Kot and Michael Walsh deliver high-stakes superhero wackiness paired with some surprisingly deep character drama, as MODOK falls in love, sentient bombs are talked out of exploding, and the team confronts their individual traumas through the power of friendship and Argentinian magical realism. If you've ever wanted to see Jorge Luis Borges explained by Deadpool, then this is the book for you.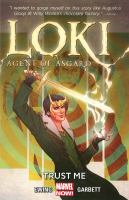 Loki : agent of Asgard [1] : trust me / Ewing, Al
After a stint in the Young Avengers, Loki goes solo and discovers that trying to keep on the straight and narrow is harder than it seems. Especially when you have a) a living lie detector for a friend, b) an older version of yourself hunting you down, and c) your morality flipped so you can only be good, just in the same overly complicated and circuitous way you were when you were bad, so either way no-one trusts you. Created by Lee Garbett and Al Ewing (of Immortal Hulk fame), Agent of Asgard is considered the best modern take on Loki, so if you're a fan, it's well worth your time.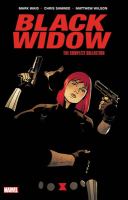 Black Widow : the complete collection / Waid, Mark
Writer Mark Waid, artist Chris Samnee and colourist Matt Wilson, who worked together on a critically beloved and fan-favourite run on Daredevil, team up again for this Black Widow miniseries in which the Avenger's premier spy must go on the run from SHIELD after they declare her an enemy. Featuring some of the best visual action storytelling I've ever seen in a comic (Samnee dictated the story more than Waid, a rarity in comics where the writer normally takes the lead) and a creatively versatile use of a sparse colour palette by Wilson, this series is a great primer for Black Widow that will get you psyched for the movie.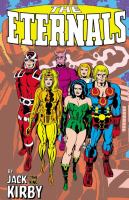 The Eternals : monster-size / Kirby, Jack
Kirby's Eternals revealed an entire new realm of heroes. Once worshipped as gods, this fantastic group left Earth to explore the stars after warring with the Greek, Roman and Norse pantheons for supremacy over humankind. But the Eternals are just one part of a cosmic mythology. Their opposites – the Deviants – also secretly populate Earth, and the towering cosmic entities that created both – the Celestials – are fated to return and judge us all.