Omaha, Nebraska, 1915. A young postal worker named George Johnson quits his job to found the Lincoln Motion Picture Company with his brother Noble. Just over a year later the brothers have moved to L.A., where they go on to make six films before winding down in 1923. Today, the Lincoln Motion Picture Company is recognised as not only America's first all-black movie production unit, but the first to "showcase African-American talent in the full sphere of cinema."
Two years after the closure of the Lincoln Motion Picture Company, another series of stories exploring the black experience in America is being assembled, this time in print. They emerge not from the Midwest but New York, in the pages of The New Negro: An Interpretation, under the editorship of Howard University professor Alain Locke. The New Negro will go on to become the key text of the Harlem Renaissance.
Film and fiction have been two particularly powerful mediums for exploring the black experience in America since the work of the Johnson brothers over one hundred years ago. Below you'll find a selection of contemporary films and novels that continue this exploration, including the award-winning works of Spike Lee, the genre-expanding novels of N.K. Jemisin and the experimental movie-making of Cheryl Dunye. For equally powerful non-fiction examples, visit our Black Lives Matter: Non-Fiction Resources blog.
---
FICTION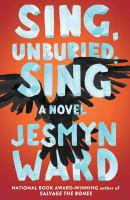 Sing, unburied, sing : a novel / Ward, Jesmyn
"Jojo is thirteen years old and trying to understand what it means to be a man. He doesn't lack in fathers to study, chief among them his Black grandfather, Pop. But there are other men who complicate his understanding: his absent White father who is being released from prison; his absent White grandfather, Big Joseph, who won't acknowledge his existence; and the memories of his dead uncle, Given…" (Adapted from Catalogue)
The Nickel boys : a novel / Whitehead, Colson
"Elwood Curtis has taken the words of Dr Martin Luther King to heart: he is as good as anyone. But one innocent mistake is enough to destroy his future, and so Elwood arrives at The Nickel Academy, where physical, emotional and sexual abuse is rife. Stunned to find himself in this vicious environment, Elwood tries to hold on to Dr King's assertion, 'Throw us in jail, and we will still love you.' But fellow inmate Turner thinks Elwood is naive and worse." (Adapted from Catalogue)
Such a fun age / Reid, Kiley
"Alix is a woman who gets what she wants. So she is shocked when her babysitter, Emira, is confronted while watching the Chamberlains' toddler in their local supermarket. The store's security guard, seeing a young black woman out with a white child, accuses Emira of kidnapping. Alix resolves to make things right, but both women find themselves on a crash course that will upend everything they think they know about each other." (Adapted from Catalogue)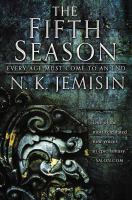 The fifth season / Jemisin, N. K
"This is the way the world ends…for the last time. It starts with the great red rift across the heart of the world's sole continent, spewing ash that blots out the sun. It starts with death, with a murdered son and a missing daughter. It starts with betrayal, and long dormant wounds rising up to fester. This is the Stillness, a land long familiar with catastrophe, where the power of the earth is wielded as a weapon. And where there is no mercy." (Adapted from Catalogue)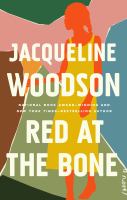 Red at the bone / Woodson, Jacqueline
"Red at the Bone opens with Melody celebrating her 16th birthday at her grandparents' Brooklyn brownstone. Melody's mother never did get her own 16th birthday party, and therein lies a tale of two families separated by class, ambition, gentrification, sexual desire, and unexpected parenthood." (Adapted from Catalogue)
---
FILMS
The Watermelon Woman
Year: 1996
Director: Cheryl Dunye
"Cheryl Dunye plays a version of herself in this witty, nimble landmark of New Queer Cinema. A video store clerk and fledgling filmmaker, Cheryl becomes obsessed with the "most beautiful mammy," a character she sees in a 1930s movie. Determined to find out who the actress she knows only as the "Watermelon Woman" was and make her the subject of a documentary, she starts researching and is bowled over to discover that not only was Fae Richards (Lisa Marie Bronson) a fellow Philadelphian but also a lesbian." (Kanopy)
Fig
Year: 2010
Director: Ryan Coogler
"Directed by Ryan Coogler (Fruitvale Station, Black Panther), Fig is a this sympathetic look at the life of a working class mother, a prostitute named Candice wants nothing more than to provide a good life for her daughter Kyla. One night that she is unable to find a babysitter for Kyla, Candice takes her to the corner where she picks up johns and leaves her in the car. When Candice is with a john, Kyla is found alone by the police and is taken into emergency foster care. When she finds out, Candice does everything in her power to convince the social worker in charge of Kyla's case that she really does love her daughter very much." (Kanopy)
Da Sweet Blood of Jesus
Year: 2014
Director: Spike Lee
"Spike Lee's stylized thriller Da Sweet Blood of Jesus is a new kind of love story. Dr. Hess Green becomes cursed by a mysterious ancient African artifact and is overwhelmed with a newfound thirst for blood. He, however, is not a vampire. Soon after his transformation he enters into a dangerous romance with Ganja Hightower that questions the very nature of love, addiction, sex, and status in our seemingly sophisticated society." (Kanopy)