Sad news from across the ditch that Indigenous Australian actor, dancer and didgeridoo player David Dalaithngu has lost his battle with lung cancer at age 68.
Warning: This story contains the name and images of a deceased Indigenous person.
Born in  approximately 1953 in Arnhem Land in the far north of Australia,  Mr Dalaithngu was raised in the traditional culture of his Yolgnu people, not encountering white people until he was about 8 or 9.  Most famous around the world for his role in Crocodile Dundee and Baz Luhrmann's Australia, Mr Dalaithngu has been a stalwart of the Australian film industry since his film debut at 18 in the 1971 film Walkabout.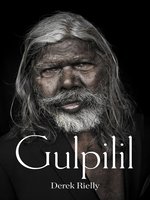 You can read more about his life in his biography, Gulpilil by Derek Rielly (eBook).
To mark his passing and celebrate his life, we've put together a list of his films available through our collection and/or Beamafilm and Kanopy.

Walkabout – watch on Beamafilm
"Nicolas Roeg's mystical masterpiece chronicles the physical, spiritual, and emotional journey of a sister and brother abandoned in the harsh Australian outback. Joining an Aboriginal on his walkabout – a tribal initiation into manhood – these modern children pass from innocence into experience as they are thrust from the comforts of civilisation into the savagery of the natural world." (Description from our Catalogue)
DVD on our catalogue or watch Walkabout on Kanopy
Mad Dog Morgan – watch on Beamafilm
"Set in gold rush-era Victoria, and based on a true story, this violent, rollicking portrayal of infamous Irish outlaw Dan Morgan, a bravura performance from an intense Dennis Hopper (Easy Rider, Apocalypse Now) is a classic of Australia's '70s cinema renaissance. A prospector who turns to crime and opium after failing at gold mining, Dan Morgan spends six brutal years in prison before terrorising country Victoria with a young Aboriginal, David Dalaithngu (Walkabout, The Tracker). Having escaped into NSW, the bush ranger and his accomplice easily dodge the police and mercilessly intimidate the wealthy land owners but wracked by madness and a lust to avenge an earlier attack from an irate squatter, the notorious Mad Dog makes a perilous journey back into Victoria." (adapted from Beamafilm description)
Or, watch Mad Dog Morgan on Kanopy
Storm Boy – watch on Beamafilm (1976)
"Storm Boy lives with his recluse father on South Australia's lonely and beautiful coast. Here his free spirit roams with his pet pelican Mr. Percival and his secret Aboriginal friend Fingerbone Bill. He knows no other world. Suddenly there are intruders, the local school teacher who wants him to take lessons, a resentful wildlife ranger, duck shooters… Storm Boy, growing up is forced to choose between a life of continued isolation and the challenges of the outside world." (Description from our catalogue)
DVD on our Catalogue, or watch Storm Boy on Kanopy
The Last Wave – watch on Beamafilm
"Internationally acclaimed filmmaker Peter Weir explores a startling world on the brink of apocalypse in The Last Wave, a time and place where Mother Nature and human nature are destined to collide in catastrophic disaster. When lawyer David Burton is assigned a case to defend a group of indigenous Australian men, he is unprepared for the nightmares and dreamscapes ahead. Accused of murdering one of their own, the men stand trial amidst suspicious circumstances and, as Burton becomes plagued by unsettling visions, he is drawn to the mysterious Chris Lee (AFI Award winner David Dalaithngu, Storm Boy, The Tracker) for answers to his torment. As the erratic climate turns dangerous, Burton senses a greater power at play, where tribal customs and the ancient ideas of Dreamtime may be more than just an ominous warning." (adapted from Beamafilm description)
DVD on our Catalogue or watch The Last Wave on Kanopy
Crocodile Dundee I [&] II (DVD)
"The adventures of Crocodile hunter Michael J. Dundee, in the wild outback of Australia and the wild streets of New York City." (Catalogue description)
Rabbit-proof fence (DVD)
"In 1931, three aboriginal girls escape after being plucked from their homes to be trained as domestic staff and set off on a trek across the Outback." (Catalogue description)
The proposition (DVD)
"A story of class, race, colonisation and of one family's violent destiny played out against the searing backdrop of Australia in the 1880s." (Catalogue description)
Ten canoes (DVD)
"Ten canoes tells the story of the people of the Arafura swamp, in their language, and is set a long time before the coming of the Balanda, as white people were known. Dayindi covets one of the wives of his older brother. To teach him the proper way, he is told a story from the mythical past, a story of wrong love, kidnapping, sorcery, bungling mayhem and revenge gone wrong." (Catalogue description)
Or watch Ten Canoes on Kanopy
Australia (Blu-ray)
"In northern Australia at the beginning of World War II, an English aristocrat inherits a cattle station the size of Maryland. When English cattle barons plot to take her land, she reluctantly joins forces with a rough-hewn stock-man to drive 2,000 head of cattle across hundreds of miles of the country's most unforgiving land, only to still face the bombing of Darwin, Australia, by the Japanese forces that had attacked Pearl Harbor only months earlier." (Catalogue description)
Charlie's country (DVD)
"Blackfella Charlie is getting older, and he's out of sorts. The Government Intervention is making life more difficult on his remote community, what with the proper policing of whitefella laws that don't generally make much sense, and Charlie's kin and ken seeming more interested in going along with things than doing anything about it. So Charlie takes off, to live the old way, but in so doing, sets off a chain of events in his life that has him return to his community chastened, and somewhat the wiser." (Catalogue description)
Goldstone (DVD)
"Indigenous Detective Jay Swan arrives in the frontier town of Goldstone on a missing persons enquiry. What seems like a simple light duties investigation opens a web of crime and corruption. Jay must pull his life together and bury his differences with young local cop Josh, so together they can bring justice to Goldstone." (Catalogue description)
Cargo (DVD)
"An ecological collapse has seen the human population take to an orbital existence aboard a fleet of intergalactic space stations. Rumour had it that a distant habitable planet exists in the outer realms and CARGO concerns the intense and atmospheric journey one crew embarks on in order to find paradise"–Container." (Catalogue description)
Storm boy (2018) (DVD)
"A contemporary retelling of Colin Thiele's classic Australian tale. When Michael Kingley, a successful retired businessman starts to see images from his past that he can't explain, he's forced to remember his childhood and how, as a boy, he rescued and raised an extraordinary orphaned pelican, Mr Percival." (Catalogue description)
Gulpilil – One Red Blood, watch on Kanopy
"GULPILIL – ONE RED BLOOD takes us from the world of cinema to Dalaithngu's homeland and back again. It charts his career from his origins as a strictly tribal man who spoke no English, through his transformation to a jet-setting movie star. The film traces how Dalaithngu's acting work declined during the 80s and how he was overlooked for over a decade. With his latest roles in Rabbit Proof Fence and The Tracker, Dalaithngu is once again back in the spotlight." (Description from Kanopy)

Note: In many Indigenous Australian cultural practices, those that have died are not referred to by their name as a mark of respect.  Mr Dalaithngu's family have requested that he be referred to as David Dalaithngu.  We have left the title of his biographical book and film with the original name so that they can be found in the library collection.