"Excellent!" I cried. "Elementary," said he."
-Arthur Conan Doyle, The Complete Sherlock Holmes
When and where did the detective novel first originate? Well, the answer to this question is unclear but the suspects may surprise you.
Several stories in the Old Testament have detective story elements; for example, the story of Susanna and the Elders, where a falsely-accused woman escapes death after her accusers reveal their lies, could be regarded as a detective tale . Certainly, the Greek classic Oedipus Rex is about the investigations around the murder of King Laius. Early Arabic fiction also has several detective stories and there are several examples in One Thousand and One Nights.
Thirteenth-century Chinese fiction had a whole genre of detective fiction with the Yan Dynasty story 'Circle of Chalk' being but one example. Interestingly most of the surviving examples use the inverted detective story format, where the murderer is revealed at the start.
The earliest examples in western literature include Voltaire's Zadig , Edgar Allan Poe's The Murders in the Rue Morgue and Louisa May Alcott's V.V: Plots and Counterplots. Works by Wilkie Collins, such as The Woman in White and Dicken's Bleak House have detective fiction elements. By the time Arthur Conan Doyle starts putting pen to paper, we are about to enter what is now described as the Golden Age of the detective novel – and by that time, the genre has already had a long and illustrious history.
Greek Tragedy / Euripides
"Agamemnon is the first part of the Aeschylus's Orestian trilogy in which the leader of the Greek army returns from the Trojan war to be murdered by his treacherous wife Clytemnestra. In Sophocles' Oedipus Rex the king sets out to uncover the cause of the plague that has struck his city, only to discover the devastating truth about his relationship with his mother and his father. Medea is the terrible story of a woman's bloody revenge on her adulterous husband through the murder of her own children." (Catalogue)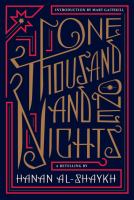 One thousand and one nights : a retelling / al-Shaykh, Hanan
"Lebanese author al-Shaykh here translates 19 of the stories told by young queen Shahrazad. Gathered and passed down over the centuries from India, Persia, and across the Arab world, the mesmerizing stories of "One Thousand and One Nights" tell of the real and the supernatural, love and marriage, power and punishment, wealth and poverty, and the endless trials and uncertainties of fate. They are related by the beautiful, wise, young Shahrazad, who gives herself up to murderous King Shahrayar." (Adapted from Catalogue)
Candide and other stories / Voltaire
"Candide is the most famous of Voltaire's 'philosophical tales', in which he combined witty improbabilities with the sanest of good sense. This edition includes four other prose tales – Micromegas, Zadig, The Ingênu, and The White Bull – and a verse tale based on Chaucer's The Wife of Bath's Tale, What Pleases the Ladies. The spirit of satire flourished during the Enlightenment, and its crowning achievement was Voltaire's Candide. It follows the worldwide encounters – with shipwrecks, earthquakes, pestilence and human insanity – of its hero and his absurd tutor, Dr Pangloss." (Catalogue)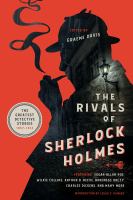 The rivals of Sherlock Holmes : the greatest detective stories: 1837-1914
"If "Rue Morgue" was the first true detective story in English, the title of the first full-length detective novel is more hotly contested. Two books by Wilkie Collins–The Woman in White (1859) and The Moonstone (1868)–are often given that honor, with the latter showing many of the features that came to identify the genre: a locked-room murder in an English country house; bungling local detectives outmatched by a brilliant amateur detective; a large cast of suspects and a plethora of red herrings; and a final twist before the truth is revealed. Others point to Mary Elizabeth Braddon's The Trail of the Serpent (1861) or Aurora Floyd (1862), and others still to The Notting Hill Mystery (1862-3) by the pseudonymous "Charles Felix." (Adapted from Catalogue)
The complete Edgar Allan Poe tales. / Poe, Edgar Allan
"Including Ligeia —  The devil in the belfry —  The fall of the house of Usher  — The murders in the Rue morgue — A descent into the maelström — The island of the fay — The colloquy of Monos and Una — Never bet the Devil your head —  The masque of the red death — The pit and the pendulum — The tell-tale heart — The gold-bug — The black cat —  The premature burial — The oblong box — The Sphinx — The cask of Amontillado — "(Adapted from Catalogue)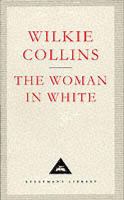 The woman in white / Collins, Wilkie
"This mystery story first appeared in 1860 and tells of a plot to illegally obtain the inheritance of the heroine of the novel.  The Woman in White is one of the most eerily thrilling melodramas of the Victorian age. This gripping dramatization of Wilkie Collins's gothic tale of love, greed and insanity opens in a London courtroom, where the main characters are testifying about the mysterious death of heiress Laura Fairlie. William Hope stars as drawing teacher Walter Hartwright, who aids a ghostly woman, dressed all in white, only to be struck by her strange resemblance to the beautiful Laura. " (Adapted from Catalogue)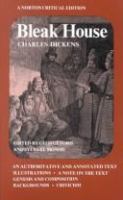 Bleak House / Dickens, Charles
"Bleak House opens in the twilight of foggy London, where fog grips the city most densely in the Court of Chancery. The obscure case of Jarndyce and Jarndyce, in which an inheritance is gradually devoured by legal costs, the romance of Esther Summerson and the secrets of her origin, the sleuthing of Detective Inspector Bucket and the fate of Jo the crossing-sweeper, these are some of the lives Dickens invokes to portray London society, rich and poor, as no other novelist has done." (Adapted from Catalogue)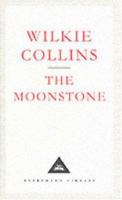 The moonstone / Collins, Wilkie
"The Moonstone – a brilliant but flawed diamond- was pried from the forehead of a Hindu idol by a British officer in India. He brought the stolen jewel back to England as a family heirloom, bequeathing it to his niece, but on the night of her 18th birthday, the Moonstone goes missing. The moonstone is a yellow diamond of unearthly beauty brought from India and given to Rachel Verrinder as an eighteenth birthday present, but the fabled diamond carries with it a terrible curse." (Catalogue)
A study in scarlet / Doyle, Arthur Conan
"The very first Sherlock Holmes story, A Study in Scarlet was also the first of Conan Doyle's books to be published. Convalescing in London after a disastrous experience of war in Afghanistan, Dr John Watson finds himself sharing rooms with his enigmatic new acquaintance, Sherlock Holmes. But their quiet bachelor life at 221B Baker Street is soon interrupted by the grisly discovery of a dead man in a grimy 'ill-omened' house in south-east London, his face contorted by an expression of horror and hatred such as Watson has never seen before. " (Catalogue)