Each month our WCL eBook Club highlights a popular eLibrary resource and gives unlimited access to read online together. This time we're mixing it up, with Libby eMagazines as our pick!
Between 20th November – 3rd December explore our expansive Libby eMagazine collection – there's over 4,500 titles to choose from! Featuring titles from all across the globe available in a variety of languages, there's really something for everyone; whether you're looking for the latest global news, inspo for a creative endeavour or movie recommendations. There's design, architecture, chess, vintage cars, woodworking, stitching, high fashion, gardening, preserving and so much more. Dive deep into the collection and find the perfect eMagazine to fit your most niche of interests.
This is also a great time to familiarise yourself with some of the Libby app's new user-friendly features, including the Newsstand, where you can easily find and follow your monthly favourites, and get instant updates when a new issue hits your Newsstand.
Here's some of our staff favourites to get you going for our first WCL eMagazine Club!
Librarian's eMagazine picks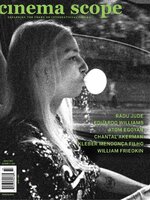 Cinema Scope
"Thoughtful reviews, essays and interviews on the world of cinema. I love dipping into this mag to find out about filmmakers that I've never heard of, and indie festival hits to look out for."
– Alayne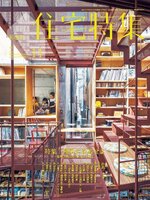 新建築 住宅特集 Jutakutokushu
"My favourite magazine is Jutakutokushu, a Japanese architecture and design magazine. It features home design, and especially small home design. A bit out of my budget but they look cool and the interior design is probably more appropriate for a modern household than many of the other, more popular interior design mags (too old fashioned maybe)."
-Simon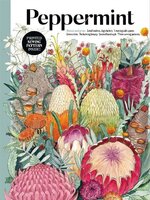 Peppermint Magazine
"As a sewer I enjoy reading about other sewists and sustainability fashion trends.  I love having access to the sewing patterns too!"
– Kerry
"Graphic design heavy film magazine with interesting articles and interviews."
– Fiona
"I read Mojo for a bit of a guilty pleasure, as it mostly features great old bands."
– Neil
"I've read Film & TV magazine, Empire, for many years now – it's reliably amusing, insightful and wide-ranging."
– Monty
"I love Simply Crochet – it has beautiful patterns that are easy to follow and not too old fashioned.  It's always really pretty too."
-Kath
Frankie magazine is my favourite e magazine! I love zooming in and screenshotting the art (and the articles, of course)
– Riah
"Style and pop culture mag which is dangerous for my bank account but delightful to look through."
– Alayne
"A great touchpoint to keep on top of what's happening and where in the NZ contemporary art scene. I always enjoy discovering new artists this way."
– Tess
"A Japanese language men's style magazine.  Read by trend forecasters apparently, so for the truly fashion forward."
– Kerry
"A magazine the family loves, full of inspiring tasty dishes and enticing images of yummy food."
– Monty
"I love getting this on the app in my tablet, the magazine links articles and patterns as well as notes and techniques. Makes it super simple if I want to use a pattern, or find it on Ravelry."
– Kim
"Beautiful illustrated magazine for short fiction and poetry. Perfect for a bite-sized lunch break read."
– Alayne
"Good for interviews, culture, fashion, art, what's hot and not (in the Approval Matrix), and general daydreaming of living your best life in NYC."
– Fiona
"Bite-sized and approachable current affairs, culture & opinion from around the world."
– Monty
"A weekly, quick read filled with style and trend news.  A wee bit gossipy, but also touches on serious current events."
– Kerry