Do you love delving into tales full of mystery and thrills?
Then join us for an exciting evening of criminally good conversation featuring four local authors.
The Ngaio Marsh Awards, in association with Wellington City Libraries, invites booklovers to a fascinating author panel. 2021 Ngaios winner Brannavan Gnanalingam and two-time Ngaios finalist Kirsten McDougall are joined by fellow Wellington novelists Anne Harre and Rodney Strong to discuss how they craft page-turning stories about captivating characters.
Event details
WHEN: Friday 9 June 2023, 6pm
WHERE: Newtown Library, 13 Constable Street, Wellington
This is a free event
Please note we expect this event to be very popular and seating will be on a first come first served basis.
About the panellists:
Anne Harre is an author and school librarian in Wellington who's also worked as a music teacher, bookseller, and editor of the New Zealand Poetry Society anthology. Her first crime novel The leaning man was praised as "slick, engaging and compelling" (Academy of NZ Literature).
Brannavan Gnanalingam is a Wellington novelist, freelance writer, and property lawyer who was born in Sri Lanka and grew up in Lower Hutt. He's written seven novels, been listed for the Ockham NZ Book Awards three times, and won a 2021 Ngaio Marsh Award for Sprigs.
Kirsten McDougall is an award-winning short story writer, novelist, and creative writing teacher who lives in Ōwhiro Bay. Her novels have been longlisted for the Ockham NZ Book Awards and the Dublin Literary Award, and Kirsten is a two-time finalist for the Ngaio Marsh Awards.
Rodney Strong is a Porirua author who left his day job in 2016 to follow his lifelong dream of being a writer. He has since published more than a dozen books for children and adults, including five Ghostly Hitchhiker mysteries and five Silvermoon Retirement Village mysteries.
And don't forget to check out our first Ngaio Marsh Awards event earlier in the month (1 June at Karori Library):
Capital Crimes – Karori Mystery in the Library
Featuring: Charity Norman, Helen Vivienne Fletcher,  Jennifer Lane and Alistair Luke.
Selected works
Below is a selection of titles from the authors involved available to borrow from the Library:

Slow down you're here. / Gnanalingam, Brannavan
"Kavita is stuck in a dead-end marriage. A parent of two small kids, she is the family's main breadwinner. An old flame unexpectedly offers her a week away in Waiheke. If she were to go, she's not sure when – or if – she'd come back." (Adapted from catalogue)
Sprigs / Gnanalingam, Brannavan
"It is Saturday afternoon and two boys' schools are locked in battle for college rugby supremacy. Priya – a fifteen year old who barely belongs – watches from the sidelines. Then it is Saturday night and the team is partying. Priya's friends have evaporated and she isn't sure what to do. In the weeks after 'the incident' life seems to go on. But when whispers turn to confrontation, the institutions of wealth and privilege circle the wagons." (Adapted from Catalogue)
The leaning man / Harré, Anne
"Wellington. The land dips and rolls, the wind has a life of its own. It's Saturday night down on the wharf. Celebrations are in full swing for the Westons' fortieth wedding anniversary. Their daughter Stella has returned from London to attend. She's now a private investigator in London, reduced to filming errant husbands for court cases. She doesn't want to be home. Later that night her best friend Teri is found dead in a lane in the central city. Her phone is missing. It looks like suicide, but Stella won't believe it. The race is on between those who want the phone, the homeless man who's pocketed it, and Stella." (Adapted from Catalogue)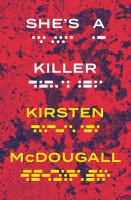 She's a killer. / McDougall, Kirsten
"Set in a very near future New Zealand where the effects of climate change are really beginning to bite and affect both our physical world but also our society.Full of spicy and fresh characters that leap of the book's pages and a plot effortlessly moves from razor sharp humour to Climate fear driven sure shot action." (Adapted from Catalogue)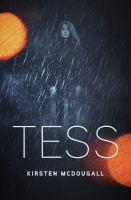 Tess / McDougall, Kirsten
"Tess is on the run when she's picked up from the side of the road by lonely middle-aged father Lewis Rose. With reluctance, she's drawn into his family troubles and comes to know a life she never had. Set in Masterton at the turn of the millennium, Tess is a gothic love story about the ties that bind and tear a family apart." (Adapted from Catalogue)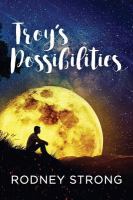 Troy's possibilities / Strong, Rodney
"For Troy Messer, time travel is great on TV, but it's not reality. Troy is afflicted by a condition that lets him live out different futures for himself – lots of them. Jaded by all the possibilities, he drifts from day to day never knowing if what he's living is real life or just a possible one. When he first meets Cat, it's not even close to love at first sight. She pepper sprays him and steals his phone. But then he meets her again, and again. Finally he becomes convinced that this funny, crazy woman might just be what he needs to make sense of his existence. But in his strange world of possiblities nothing is straightforward." (Adapted from Catalogue)