Here is Part 2 of our 'CDs from The Vault: 2005' post. You can catch up with Part 1 here.
Somebody's miracle / Phair, Liz
Indie-rock queen Liz Phair polarized fans with her self titled 2003 pop opus. Not just pop, it was teen-pop and collaborations with The Matrix left her sounding like Avril Lavigne's newly divorced big sister. While some found it fun & refreshing, others found it a horrific sell-out. Her new album, a step back from that effort, heads straight into 'adult contemporary' territory. Now she wants to be Sheryl Crow, but the songs suffer from a polished overproduction which, while it suits artists like Crow, doesn't really match up with Phair's voice or lyrics. At least on some tracks she sounds like herself ('Leap of innocence', 'Stars & planets' & 'Table for one'), but others just tend to merge into each other. Worth checking out though if you hated her last album. (Mark L.)
Dreaming wide awake / Wright, Lizz
This person can sing. She respects the words, and lets us hear them. Slight touch of Cassandra Wilson and Oleta Adams, but better. Mixed bunch of songs from old standards to her own creations. Interesting smooth arrangements of upbeat oldie 'I'm Confessin", Neil Young's 'Old Man', and late 60s anthem of peace love & brotherhood etc., 'Get Together' that really work. Bill Frisell plays on 3 tracks. (Chris F.)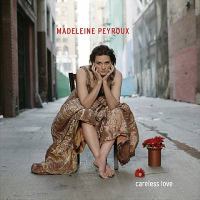 Careless love / Peyroux, Madeleine
Born in Georgia in 1975, raised in Paris, and sings in an easy, 30s swing style, often in French, with hints of Billie Holiday & Jolie Holland. Previous CD Got you on my mind was with multi-instrumentalist William Gallison, inventor of the Moonwatch. Excellent driving music for those who need soothing rather than winding up. (Chris F.) [New Deluxe Edition here]
Rock swings / Anka, Paul
Anka, a noted singer songwriter (for everyone from Buddy Holly to Sinatra & Tom Jones) reconfigures 'contemporary standards' to a swing context. What could have be an appalling gimmick for the most part works as Anka sounds totally committed to the idea and, together with his lead arranger, turns everything from Oasis' 'Wonderwall' to Billy Idol's 'Eyes without a face' into brassy swing anthems, or crooneresque ballads with surprising ease. Not everything works, as the subtlety of 'Tears in Heaven' is lost in the transfer, and 'Smells like teen spirit'… well he may not have known who Kurt Cobain was but he sure belts the hell out of the song (though probably not in a good way). The rest is great though. Bon Jovi's 'It's my life' is delivered with a swagger that sounds like its taken straight from one of Sinatra's 50s Capitol LPs, and who doesn't want to hear a swing version of Van Halen's 'Jump'…(Mark L.)
Ghost reveries / Opeth
New album from the Swedish death metallers continues their imaginative use of acoustic and progressive elements to create a fine sonic soup. Very loud, very quiet and every colour in-between. (Neil P.)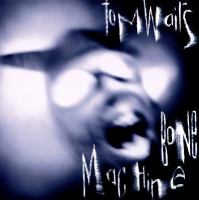 Bone machine / Waits, Tom
Being carried off by the percussive melodies of 'Bone Machine' one could easily overlook the lyrics, which are deep, dark (very dark, actually) and soulful. Delivered in Tom's deliciously, raucous, cigarette and whiskied growl, this is an album I keep going back to for more. (Belinda D.)
Physical graffiti [deluxe] [3CD] / Led Zeppelin
Awesome. Just Awesome. Like being hit over the head by a slice of lemon dipped in Vodka, wrapped around a large terracotta brick. Simply the greatest Hard Rock album of all time! (Gary Y.)
Wolfmother / Wolfmother
Sounding like a cross between early Black Sabbath and the White Stripes, this three-piece band from Brisbane make no concessions to fashion past or present, and nail their colours firmly to the monster rock riffage flagpole, like the last 35 years never happened. What differentiates them from other retro-sounding bands is the quality of the songwriting and playing. Rifftastic. (Neil P.)
Aerial / Bush, Kate
It has been 12 years since her last album, and I had expected the decline in imagination and dated instrumentation of 1993's The red shoes to have continued. Instead, Aerial presents a jumble of ideas (Pi, laundry, Elvis, invisibility spells, death) and sounds (birdsong, renaissance chamber music, intimate whispers from Rolf Harris), and ranges from daft and embarrassing to glorious. Often within one song. So, good then, but no magic to arrest your breath. (Karen)
Song to Comus : the complete collection / Comus (Musical group)
A double disc package containing everything this eccentric English acid folk group ever released (and a few other tracks as well). From the debut record's grotesque cover art to songs about murder, sacrifice and mental illness, this is disturbing music that worms its way into your brain on a wave of acoustic instruments and bizarre vocals. Highly imaginative and unlike anything else. (Neil P.)
The nylon curtain / Joel, Billy
In his book Sex, drugs, and cocoa puffs, rock critic Chuck Klosterman (Spin magazine) devotes an entire chapter to this album, stating that it is an unrecognised work of genius & that the songs 'Laura' & 'Where's the Orchestra?' are good enough to be on the Beatles 'White Album'. A concept album about baby boomers in the Reagan era, this was Joel's bid for 'serious artist' contention and while the album has familiar Joel hits such as 'Allentown', 'Pressure' & 'Goodnight Saigon', it also has a bunch of strange songs about drugs, bad relationships and worse relationships. And 'Laura' really could be a song from the 'White Album'… (Mark)
Has been / Shatner, William
First he was cool, then he was geek-cool, then he was uncool, then he was kitsch-cool, then he was hipster cool & now he's just cool again. It seems no one has had more careers than William Shatner. Based on his cult 'comedy' album The Transformed Man, (where he massacres 'Lucy in the sky with Diamonds' and 'Mr Tambourine Man') the expectation of this album is more of the same, given the dry take on Pulp's 'Common People'. However the rest of the album is truly surprising – for its seriousness & for its sincerity. A series of spoken song-poems (all but two written by him) with jazzy rock n'roll/lounge backing about life, death, mortality, disappointment, regret, failure & absentee parenthood make this sometimes surreal album oddly affecting. Featuring guest appearances by Ben Folds, Aimee Mann, Joe Jackson, Henry Rollins, Lemon Jelly, Brad Paisely, & Adrian Belew. (Mark)
Get behind me Satan / White Stripes
An interesting mix of bluegrass, rock and other more synthetic forms of sound. A very worthwhile listen, although perhaps a little different to their first albums. (Ben)
Pegasus / Phoenix Foundation
Perhaps they have too many ideas, too many musicians, too many instruments, too many styles. Or perhaps we should feel overwhelmed when listening to music. On 'Pegasus' the listener is dragged through perfect pop, non-existent movie soundtracks, faux-Westerns, sensitive strummers and a delicate piano piece. And if you come out the other end a bit dazed, the best cure is to listen again. (Karen)
Coles Corner / Hawley, Richard
From the opening bars of the impeccably arranged title track you can tell this is something special. The timeless, crooning style makes it hard to believe that this is a 2005 release, from the former bassist of Pulp no less, but there is something deeply reassuring about Hawley's trembling delivery. The mood is unmistakeably English, but the music brings to mind American greats like Orbison and Elvis. (Thomas)
Mojo Chess classics
Though it's technically not a 'new album' but a collection of old Chess Records releases from 1957-1972, this is the best yet of Mojo magazine's excellent series of compilations. The standout track for me is Howlin' Wolf's electric 'Tom Cat' with its prowling bassline and sinewy guitar shrieks, but the entire album is class from start to finish. (Thomas)
Dominant species / King Kapisi
A welcome return from his high falutin' last album which was too 'bling' for many. Some solid tracks and some tricky rhymes. Go the cabbage. (Ben)
Available light [2 CD] / Dobbyn, Dave
The most moving album I have listened to in a very long time. I played it over and over and enjoyed it more and more. (Kini)
.