Here is part two of our new music picks for February. You can catch up with Part 1 here, and Part 2 here. Do we actually know anything about new music? Or, are we just too old to understand what most of this is banging on about? Read on to find out.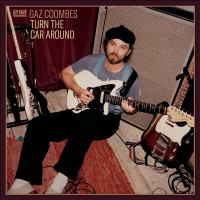 Turn the car around / Coombes, Gaz
Mark: Coombes is best known as a member of 90s band Supergrass. However he has had a fairly prolific solo career outside the band, and this is his 4th solo album over the last decade or so, the last being World's strongest man from 2018. A highpoint in his solo output, this album is full of the kind of cerebral, yet catchy, guitar orientated music that was a staple of the 90s with early Radiohead or The Verve. Full of textured instrumentation, double tracked vocals, and muscular playing, it balances anthemic character studies, with soul-searching responses to the chaotic world we live in. An album that could perhaps only exist with the maturity and focus of middle age & family, and trying interpret it all in the best way.
Neil: It has been a long while since Gaz Coombes first burst into the public arena as the frontman of teen rock band Supergrass. A band whose debut album I should Coco entered the UK Albums Chart at number one. Since then, he has established himself as a gifted solo performer, gaining both critical and commercial success with albums like Matador and 'World's Strongest Man'. This, his fourth solo outing, builds musically on all his previous releases, and shows a mature and sophisticated songwriter in full flow not afraid to experiment when needed, but also happy to follow the flow of any given song if that is what is required. There are songs of studied sadness and regret, nuzzling side by side with heartfelt songs about his wife and children, not to mention songs about boxing champions and lizards. Arguably the best album he has released so far.
A reckoning / Kimbra
Mark: Kimbra returns with new album 'A Reckoning', following on from 2018's Primal Heart. It's a bit hard to get a handle on this. She pulls out all the stops, with big production numbers, alongside minimal electro-pop, shifting musical styles with each track. Lyrically the focus is on the mental health, spirituality, and feminism. There are some highpoint's ('LA Type', 'The way we were', 'New Habit'), but the jittery mix & production overpowers her voice to a large extent on a lot of the tracks. In a lot of ways this is the typical album an artist makes after splitting from a major label (Warners). Full of musical directions and open creativity, but a bit hit and miss overall.
Neil: New Zealand's very own multi-Grammy award winning musician releases her fourth album. 'A reckoning' is basically a hybrid R&B outing, with strong elements of Alt pop, electronica, hip hop. Thrown into this heady mix there are also touches of art pop, and occasionally experimental moments that remind me of Bjork. The atmospheric, minimalist, melodic, electro pop is entwined with lyrics that are largely bittersweet and introspective in nature. An album that overall shows an artist expanding her wings, whilst not quite abandoning her more commercial roots.
Mercy / Cale, John
Mark: 80 year old music icon John Cale returns with his first album in a decade featuring collaborations with Actress, Animal Collective, Sylvan Esso, and Weyes Blood among others. On the surface it's all slow beats and dream-pop type atmospheres, with sweeping & shimmering tracks. But it's more of an avant take on those styles, with elements of electro and ambient classical that meander purposely through styles and moods. His weathered voice exhumes the ghosts of Bowie & Nico, mortality, and the darkness and light that define the current world.
Neil: Music legend is a much-overused term , but it's safe to say it applies in its proper sense to John Cale. The co-founder of the Velvet Underground, and producer of some of the most famous and successful albums from the likes of Patti Smith, The Stooges and Nico, has always travelled his own unique musical path. Now in his 80th year and onto his 17th studio album, Cale has never been one to rest on his laurels. 'Mercy' is a chilly atmospheric album, full of menace, and at points turbulent and at others haunting. It boasts an impressive array of guest artists, but its so very clearly Cale's album. The music is difficult to describe precisely: dark dream-pop, Alt R&B? It sits very comfortably into Cale's previous canon of work. A Stunning, if in places challenging album, sure to end up on many best of the year lists when that time comes around.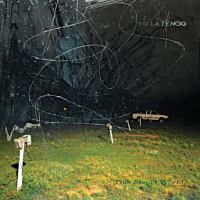 This stupid world / Yo La Tengo
Mark: Indie stalwarts Yo La Tengo are back with a new album, their 16th in all, following on from 2018's There's a riot going on. Full of their trademark melodicism, there are plenty of different musical textures throughout the album, raucous in places but mostly introspective and languid. They may come off as the most unassuming indie-rockers out there, but the laid back vibes, warm meditative ruminations, and hushed intimacy of Georgia Hubley's vocals often hide deeper meanings, and they're one of those bands who manage to say a great deal without seeming like that are saying anything at all. Downbeat in places, it's an an album that manages to sound mellow and yet edgy at the same time.
Neil: Unbelievably Yo La Tengo have been around for 38 years and during that time they've dabbled with many styles and genes, such as regal country, raw noise and even soul. However, in this latest release they've condensed the forms and genres of music that they are perhaps best known for into one sold cohesive whole. Solid throb and hum indie rock, power drive rippers, and freak out Jams, generated by pile-drive metronomic rhythms much beloved by Kosmische bands like Can in the 70's and 80's. It's all done with energy and passion. resulting in an album I strongly suspect their fans will love.
Heaven & hell / Max, Ava
Mark: The debut album from Albanian-American dance-pop singer Amanda Koci, who has just released follow up 'Diamonds & Dancefloors' last month. Heralded by 8 singles that made her one of the top 50 streamed artists, her debut album fuses 2010s pop nostalgia, 80s dance pop & 90s house music in a maximalist turbo-charged pop mix, that channels artists like Lady Gaga & Katy Perry, but is also full of throwback references to everyone from Abba, to Madonna and Bonnie Tyler. Super catchy earworms fill this fun, guilty-pleasure, bubblegum pop album.
Neil: Turbo charged, euphoric, bubble-gum pop songs loosely fitting into a light and dark Heaven and Hell concept, that's basically Ava Max's album in a nutshell. The album is full of hard to resist melodic pop earworms, with synthpop and Europop stylings to the fore. There's more than a hint of Fame era Lady Gaga going on here, but one strongly suspects that is part of the masterplan ,and we all might end up sporting Max cuts yet.
O paraíso / Santtana, Lucas
Mark: Lucas Santtana is a Brazilian singer, composer and producer recreating the Brazilian guitar tradition by mixing vintage elements and modern samples. This is his 9th solo album, and is a mellow mix of acoustic & electronic elements, with vocals in Portuguese, Spanish, English and French, all framed around the concept of celebrating the beauty of our planet. A lovely gentle album, evoking the sensual world and spiritual communion, with Brazilian rhythms, serene wind instruments and soothing atmospherics.
Neil: Brazilian composer and singer Lucas Santtana's latest album is a musical love poem to the rich and diverse nature of Brazil, which is sadly so much under threat at the moment. It's a mellow and delicate work, with careful Brazilian guitarwork in the same mould as other famous Brazilian musicians like Dorival Caymmi or João Gilberto. This classically styled Brazilian guitar playing is integrated with great care into atmospheric synth washes and recordings of Brazilian wildlife, to create an opulent tapestry of sound. The laid-back vocals are sung in Portuguese, French and English.
The Mary Wallopers / Mary Wallopers
Mark: The full length debut album from this Irish band, following an EP last year, who are receiving rave reviews, and were anointed the real deal via twitter by none other than The Pogues. A seven-piece live band centred around the core trio of multi-instrumentalist frontman Charles Hendy, his banjo-playing brother Andrew and guitarist Seán McKenna, they rose to fame with live-streamed home concerts during lockdown, creating their own 'home pub' to play in. Their raucous, fiery, take on traditional songs of drinking, sex, and rabble-rousing have turned the tracks into bangers for a new generation. This is definitely not your dad's idea of folk music, as they draw influences from punk, post punk, and rock, and the Hendy brothers also have a popular comedy rap project TPM. Political undercurrents are present in some tracks and ballads, but they mostly focus on rousing sing-a-longs that aim to bring joy & laughter to people. The tracks work fine in a studio, but the energy really comes across better in a live context, as their YouTube streams indicate.
Neil: The Mary Wallopers put their own unique spin on traditional Irish songs and music. Most of the songs included in the album are traditional, folk canon track covers, with a few newer tracks. They are certainly influenced by the energy of punk and rock music but unlike, say early Pogue's outings, they never quite surrender to these influences. It's Irish folk music, but definitely modern Irish folk music played with urgency. Their live gigs have built up a reputation for being rebel rousing raucous affairs, the album is slightly more sedate, but you can hear where that reputation might come from.
All of this is chance / O'Neill, Lisa
Mark: More Irish folk from Lisa O'Neill, a singer-songwriter who has just released her 5th album overall and her 2nd on the Rough Trade label, after 2018's Heard A Long Gone Song, and a 2019 EP The Wren, which was an adaptation of Bob Dylan's All The Tired Horses and featured in the TV series 'Peaky Blinders'. While her previous album focused more on traditional songs & stories, this is a more personal album of original songs. Inspired partly by Patrick Kavanagh's epic The Great Hunger, there is a grandiose sweep to the album, as she takes on everything from her upbringing & family, to love, life, seasons of nature and the cosmos itself. An emotional and ambitious album, where intimate, sparse, instrumentation meet atmospheric orchestral elements, all framed around her broad native accent.
Neil: 'All of this is chance' is a bold progressive folk album from Irish singer songwriter Lisa O'Neill. It is a very long way from traditional Irish folk music. Instead this album is replete with ominous drones and orchestration, showcasing the haunting melancholic songs, all written by Lisa and delivered in her raw expressive and arresting voice that totally sits in perfect synchronicity with the musical backing, and the often-intense lyrics about love, death, family and religion. Well worth a listen especially if you want to broaden your experience of what Irish Folk music can sound like.