Oh man, wonder if he'll ever know
He's in the best selling show
Is there life on Mars?" — David Bowie Life on Mars? lyrics
The Red Planet is very much in the news at the moment with the NASA's Perseverance rover at this very moment trundling around its surface looking for life and sending back some astounding images in the process.
Click here for the latest news and images from the Perseverance mission.
However, Science fiction authors have for well over one hundred years, had a long romance with Mars with many finding life on the fourth planet from the sun.
Some of the most celebrated names in Science Fiction have looked to Mars for inspiration and, in the process, have created some of the most iconic novels in the genre. From the imperial fantasies of Edgar Rice Burroughs to realistic portrayals of survival on the Red  planet as portrayed in Andy Weirs The Martian, from the dying embers of a fading civilisation as documented by Ray Bradbury in The Martian Chronicles, to a future terra formed world where we can live as written in the Mars series by Kim Stanley Robinson. Below are just a few of the Science Fiction masterworks that use Mars as a point of inspiration.
Red Mars / Robinson, Kim Stanley
" Mars – the barren, forbidding planet that epitomises mankind's dreams of space conquest. From the first pioneers who looked back at Earth and saw a small blue star, to the first colonists – hand-picked scientists with the skills necessary to create life from cold desert – Red Mars is the story of a new genesis. It is also the story of how Man must struggle against his own self-destructive mechanisms to achieve his dreams: before he even sets foot on the red planet, factions are forming, tensions are rising and violence is brewing… for civilization can be very uncivilized." (Adapted from Catalogue)
The Martian chronicles / Bradbury, Ray
"Colonists from Earth were few at first, and most of them suffered the illness called The Loneliness – because when you saw your home town, then your home planet, dwindle to the size of a fist, you felt you had never been born. Then came the overwhelming strangeness they would find on Mars." (Catalogue)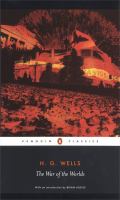 The war of the worlds / Wells, H. G.
"In the late 19th century, a cylinder crashes down near London.  When George investigates, a Martian activates an evil machine and begins destroying everything in its path!  George must find a way to survive a War of the Worlds. Destruction erupts – ten massive aliens roam England and destroy with heat rays everything in their path. Very soon mankind finds itself on the brink of extinction. Wells raises questions of mortality, man's place in nature, and the evil lurking in the technological future." (Adapted from Catalogue) Also available as an Audiobook as read by Star Trek actors . And as movie click here for details.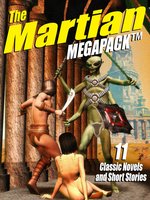 The Martian Megapack,
"Edgar Rice Burroughs (ebook)This volume in the Megapack series assembles classic Martian science fiction, including the first 5 volumes of Edgar Rice Burroughs' Barsoom saga (A Princess of Mars, The Gods of Mars, Warlord of Mars, Thuvia, Maid of Mars, and The Chessmen of Mars), plus six more Martian novels and stories by other great writers. More than 1,300 pages of classic science fiction in all!" (Overdrive description) Click here for details of the recent movie. 
The Martian : a novel / Weir, Andy
"Six days ago, astronaut Mark Watney became one of the first people to walk on Mars. Now, he's sure he'll be the first person to die there. After a dust storm nearly kills him and forces his crew to evacuate while thinking him dead, Mark finds himself stranded and completely alone with no way to even signal Earth that he's alive–and even if he could get word out, his supplies would be gone long before a rescue could arrive. But Mark isn't ready to give up yet. Will his resourcefulness be enough to overcome the impossible odds against him?" (Adapted from Catalogue) We also have the award winning film Click here for details.
The sands of Mars / Clarke, Arthur C.
"Renowned science fiction writer Martin Gibson joins the spaceship Ares, the world's first interplanetary ship for passenger travel, on its maiden voyage to Mars. His mission: to report back to the home planet about the new Mars colony and the progress it has been making. First published in 1951, before the achievement of space flight, Clarke addresses hard physical and scientific issues with aplomb—and the best scientific understanding of the times. Included are the challenges of differing air pressures, lack of oxygen, food provisions, severe weather patterns, construction on Mars, and methods of local travel—both on the surface and to the planet's two moons." ( Adapted from Catalogue)  Also Available as an eBook.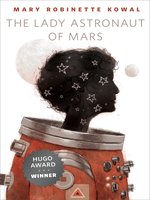 The Lady Astronaut of Mars, Mary Robinette Kowal (ebook)
" Thirty years ago, Elma York led the expedition that paved the way to life on Mars. For years she's been longing to go back up there, to once more explore the stars. But there are few opportunities for an aging astronaut, even the famous Lady Astronaut of Mars. When her chance finally comes, it may be too late. Elma must decide whether to stay with her sickening husband in what will surely be the final years of his life, or to have her final adventure and plunge deeper into the well of space." (Adapted from Overdrive description)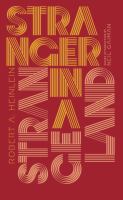 Stranger in a strange land / Heinlein, Robert A.
" A human raised on Mars, Valentine Michael Smith has just arrived on planet Earth. Among his people for the first time, he struggles to understand the social mores and prejudices of human nature that are so alien to him, while his own "psi" powers–including telepathy, clairvoyance, telekenesis, and teleportation–make him a type of messiah figure among humans." (Adapted from Catalogue)
Martian time-slip / Dick, Philip K
"Mars is not a happy place–a planet for exiles, drifters, and psychics, who would otherwise be executed. One such psychic is a ten-year-old boy named Manfred, a boy so powerful he not only looks into the future, but can send people there. But with the turbulent politics of Mars, that future might not be any better than the present. This twisty novel from Philip K. Dick is combines political intrigue, time travel, family drama, and all the perils that come with being the first at anything." (Adapted from Catalogue)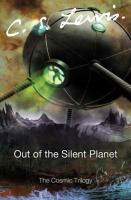 Out of the silent planet / Lewis, C. S.
"The first novel in C.S. Lewis's classic sci-fi trilogy which tells the adventure of Dr Ransom who is kidnapped and transported to Mars, Dr Ransom, a Cambridge academic, is abducted and taken on a spaceship to the red planet of Malacandra, which he knows as Mars. His captors are plotting to plunder the planet's treasures and plan to offer Ransom as a sacrifice to the creatures who live there. Ransom discovers he has come from the 'silent planet' – Earth – whose tragic story is known throughout the universe." (Adapted from Catalogue) also available as an Audiobook .