Fakaalofa Iahi atu ki amutolu oti!
It's Faahi Tapu he Vagahau Niue | Niue Language Week, and this year's theme is Fakatūleva e Vagahau Niue mo e Tau Aga Fakamotu ma e Tau Atuhau | Sustain Niue Language and Culture for Future Generations.
Vagahau Niue is classified as 'definitely endangered' on the UNESCO Endangered Languages list, making its preservation of particular significance for maintaining a rich Niuean culture for future generations. Over 30,000 people of Niuean heritage reside in Aotearoa New Zealand, and this year's theme encourages all people of Niuean descent to work together to help sustain Vagahau Niue, and enable the longevity of their cultural connection within Aotearoa.
Help celebrate and preserve Vagahau Niue this week: by reading our language guides and learning about the complex history of Niue in books that explore rich personal narratives, historical accounts and unexpected political trajectories. You could also dive into the visual worlds of contemporary Niuean artists, who are reimagining legends and creating Pasifika superheroes for young adult readers that celebrate the beauty and individuality of Niue.
Check out The Ministry of Pacific Peoples website for a free language guide, an event calendar and downloadable resources for celebrating Faahi Tapu he Vagahau Niue within your community. Follow the Niue Language Week Facebook page for updates on community events throughout this week and the entire year. 
Learning Niuean = Tohi ako vagahau Niue / Kaulima, Aiao
Written for adults or teenagers, Learning Niuean is an important tool to help maintain the Niuean language in New Zealand. It makes use of their knowledge of English so they can teach themselves if necessary." (Adapted from Catalogue)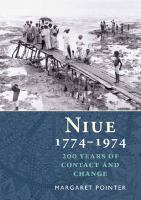 Niue 1774-1974 : 200 years of contact and change / Pointer, Margaret
"Niue, a single isolated island in the South Pacific with formidable cliffs rising from the deep ocean has a surprisingly rich history of colonial contact. Using a wide range of archival materials Margaret Pointer places Niue center stage in an entertaining and thoroughly readable account of this island nation from Captain Cook's first landings through to 1974, when Niue became self-governing. Text and images unravel a fascinating and colorful Pacific story of the island that stands alone." (Adapted from Catalogue)
A first book for learning Niuean / Kaulima, Aiao
Learning Niuean Book 2 = Tohi ako vagahau Niue / Kaulima, Aiao
"Volumes one and two for learning Niuean, are designed for adults and secondary school learners. Containing vocabulary lists, grammar guides and summaries for those seeking to learn the Niuean language." (Adapted from Catalogue)
Niue and the Great War / Pointer, Margaret
"Margaret Pointer traces the lost story of Niue's involvement in World War I. In 1915, 160 Niuean men joined the New Zealand Expeditionary Force as part of the 3rd Māori Reinforcements, who set sail to Auckland and then onto Egypt and France. Most had never left the island before, or worn shoes. Most spoke no English, and had no immunity to European disease. Within three months of leaving New Zealand, over 80 per cent of these men had been hospitalized. This moving story is set in a wider Pacific context and also considers the contribution made by colonial troops to the Allied effort. " (Adapted from Catalogue)
Niue rising / Talogi, Toke
"This is a biography of Sir Toke Tufukia Talagi and his life from Niue, a small island in the Pacific, who later became a knight of the realm. Covering his life work and experiences as a businessman, which unwittingly led into politics and the premiership." (Adapted from Catalogue)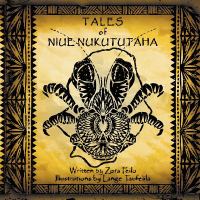 Tales of Niue nukututaha : in Niuean and English / Feilo, Zora "A bilingual collection of twelve stories, told in both English and Niuean are set on the island if Niue. This is the author's reinterpretation of myth, legend and storytelling from her native land. Each story is lavishly illustrated by Niuean artist Lange Taufelila." (Adapted from Catalogue)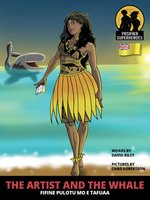 The Artist and the Whale, David Riley (eBook, or borrow a physical copy here)"Mataginifale is a Niue superhero with a difference. She isn't known for her super powers, but for her super creativity. One day she had an argument with a whale that tested her thinking skills. The Artist and the Whale is a Niue legend for young adult readers, retold by David Riley and translated into Vagahau Niue by Elviso Togiamua." (Adapted from Overdrive description)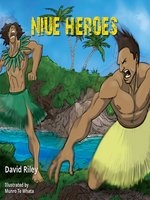 Niue Heroes, David Riley (eBook, or borrow a physical copy here) "Niue Heroes tells the inspirational stories of achievers who have Niuean ancestry. It includes legends like Laufoli, Mataginifale and Maui; historical figures such as Sir Robert Rex and Peniamina; and contemporary heroes like Che Fu and Dr Colin Tukuitoga. The book is written to inspire young Niueans, to encourage reading and promote literacy. The book is illustrated by Niuean-Maori artist, Munro Te Whata." (Adapted from Overdrive description)