This year's theme for Tonga Language Week is Ke Tu'uloa 'a e lea faka-Tonga′ 'i Aotearoa, meaning Sustaining the Tongan Language in Aotearoa. Ke Tu'uloa 'a e lea faka-Tonga′ 'i Aotearoa has a positive and progressive connotation, to support the overarching Pacific Language Weeks theme of Sustainability. The word Tu'uloa in the theme this year means to continuously grow, nurture, and sustain a valued idea, practice, event, or memory in an enduring way.
Explore these informative and educational resources that celebrate Tonga's rich and diverse cultural history. There's riveting personal biographies, political histories and interactive lessons for learning to speak Tongan. Show your support to Aotearoa's Tongan community by participating in local events and celebrations- explore the NZ Tonga Language Week Facebook and the Ministry for Pacific People's website for event details.
Enjoy the Tongan stories, music, language resources and documentaries in our collection.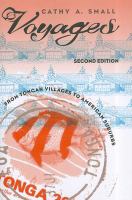 Voyages : from Tongan villages to American suburbs / Small, Cathy
"Voyages offers a view of the changes in migration, globalization, and ethnographic fieldwork over three decades. The author (whose role after thirty years of fieldwork is both ethnographer and family member) reintroduces the reader to four sisters in the same family-two who migrated to the United States and two who remained in Tonga-and reveals what has unfolded in their lives. Imparting new reflections on how immigration and globalization have affected family, economy, tradition, political life, identity, and the practice of anthropology." (Adapted from Catalogue)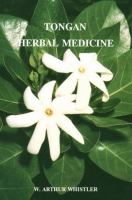 Tongan herbal medicine / Whistler, W. Arthur
"The use of medicinal plants dates to prehistoric times when ancient man found that ingestion or application of certain herbs and barks was effective in treating ailments. Herbal medicine is a part of virtually all cultures, and Tonga is no exception. Early visitors in the first decades of the 'European Era' in Tongan history noted the relatively minor use of herbal plants, especially in comparison with the adjacent Fiji Islands. Whether or not this evaluation is true may never be learned, but today in Tonga, herbal remedies are used by a large percentage of the population." (Adapted from Catalogue)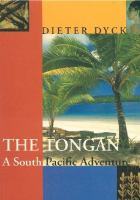 The Tongan : a South Pacific adventure / Dyck, Dieter
"From refugee to immigrant, from a Kiwi to a Tongan citizen. This fascinating book describes the events of Dieter Dyck's journey during and after the end of the Second World War: his sea journey on a Dutch immigrant ship; his marriage to a Tongan princess, Senikau; the formation of his painting business Dyck Decorators Ltd.; his conversion and baptism; his involvement in the 39th Auckland Boys' Brigade Company and the establishment of The Tongan Beach Resort in Vava'u." (Catalogue)
Tonga's way to democracy / Campbell, I. C.
"In 2010 after more than a century of oligarchical government Tonga made the bold step to full parliamentary democracy, catching up with the rest of the island Pacific. This book tells the story of that reform, of the long protest movement that preceded it and how the royal family abruptly espoused democracy." (Catalogue)
AUDIO RESOURCES:
Intensive course in Tongan / Shumway, Eric B
"99 lessons on 14 discs, including songs and readings." (Catalogue)
Tongan chic / Soane  "Soane's music was a hit in the NZ and UK dance scenes in the late 1990's and early 2000's. Born in the village of Vava'u in Tonga, Soane was a pioneering DJ and dance producer."
MOVIES AND DOCUMENTARIES: 
When the Man Went South
"Instructed to set out on a journey by his village chief, Flying Fox heads south to learn about his strengths as a man. During his journey he meets two warring villages and attempts to mediate their differences. Flying Fox applies the lessons he learned on his journey when he returns to his home village to find trouble." (From IMDb)
Kau Faito'o: Traditional Healers of Tonga
"This is a documentary which both shows the ancient traditional art form of healing, and tries to capture the essence of being a traditional healer in an ever changing environment. Traditional healers are shown collecting, preparing and administering herbal remedies that they have passed down from generation to generation. Healers discuss where, why and how they gained their knowledge and why they choose to carry on age-old customs and practices, despite the fact that Tonga is becoming a nation increasingly dependent on western medicine. Tonga's traditional healers are adapting to niches such as prenatal care and physical therapy. Interspersed throughout the film are beautiful scenes of water, agriculture, rainforest and people which comprise current island life in the Kingdom of Tonga." (Adapted from IMDb)
Kuo Hina E Hiapo: The Mulberry is White and Ready for Harvest
"Tapa cloth or ngatu as it is called in Tonga, is cloth made from the bark of the mulberry tree. The inner bark is beaten into fine sheets and painted using traditional designs. After centuries of use, ngatu has literally become the fabric of Tongan society. In Tonga and throughout much of Polynesia, bark cloth has deep symbolic and ceremonial use. At birth, babies are swaddled in it. At marriage, newlyweds line their wedding bed, and at death, the departed are buried wrapped in it. This documentary investigates the highly collaborative process of making ngatu and the organizations of women who carry on with the tradition. While the process continues to be passed on from generation to generation, there are signs of change as a cash economy begins to infiltrate Tongan life. Young people show less interest in such labor intensive endeavor in the face of the older generation's belief that this tradition will never die." (From IMDb)