"The essence of interior design will always be about people and how they live. –Albert Hadley
It's a fresh new year, so why not give your home a fresh new look? Would you like to incorporate your family history into your living spaces? Maybe you'd like some ideas for thriving in your apartment? The below booklist is a great place to start if you're embarking on an interior design project in 2022!
Need even more inspiration? Head over to our online magazine collection through Libby, which gives library members free access to an extensive Home & Garden collection.
Home stories : design ideas for making a house a home / Leggett, Kim
"Learn how to create rooms filled with warmth, meaning, and your own unique story of home. Kim Leggett's first book, City Farmhouse Style, was a big hit. Now Kim is back with the welcoming interiors her fans crave and a no-rules approach that is all about using what you love to create rooms that tell your personal story.  (Catalogue)
Kelly Hoppen's essential style solutions for every home / Hoppen, Kelly
"Kelly Hoppen, multi-award-winning designer and TV personality, shares her essential style solutions that will transform your home. Kelly knows what works, and here she shows you how to do it by bringing together creative ideas and inspiration alongside a wealth of professional know-how, practical advice and cost-effective style solutions that can work for every home, big or small." (Adapted from Catalogue)
The new mindful home and how to make it yours / Thornhill, Joanna
"How do you create a space that calms and revives you? Thornhill cuts through the fads to offer practical solutions to home-based problems. She shows you how to create supportive room layouts, consider the mindful effects of colour, and embrace natural and sustainable elements in your home. — adapted from back cover" (Catalogue)
A blissful nest : designing a stylish and well-loved home / Dempsey, Rebekah
"In Blissful Nest, celebrated interior designer Rebekah Dempsey offers hundreds of fresh and attainable design ideas to show you how to discover your interior style and create a home that best reflects your personality and the way you live"– Provided by publisher." (Catalogue)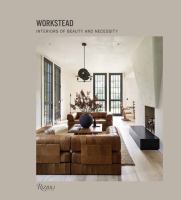 Workstead : interiors of beauty and necessity.
"Workstead designs one-of-a-kind interiors and pieces that balance beauty with necessity, and this book presents a special blend of their tour-de-force historic renovations and innovative yet elegant new constructions.'"–Publisher's description." (Catalogue)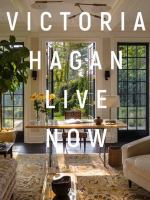 Victoria Hagan : live now / Hagan, Victoria
"As an acclaimed interior designer and member of the AD100 and the Interior Design Hall of Fame, Victoria Hagan had achieved the highest pinnacle of success in her field. But when 2020 arrived, she found herself, like all of us, at home, seeing her life and her space with fresh eyes. The result is this book–a creative manifesto and a life-affirming look at the nature of home, and how it connects and calms us, comforts and nourishes us." (Catalogue)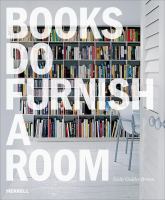 Books do furnish a room : display, organize, store / Geddes-Brown, Leslie
"As all book lovers know, a collection of books affords not only access to endless pleasure and knowledge, but also, when skilfully deployed around the home, the opportunity to create a multitude of decorative impressions. In this beautifully illustrated guide –  self-confessed bibliophile Leslie Geddes-Brown offers inspirational yet practical ideas about how to make the most of books in every room." (Adapted from Catalogue)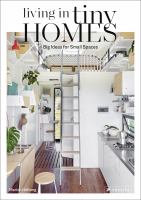 Living in tiny homes : big ideas for small spaces / Hellweg, Marion
"Practical tips, design ideas and storage solutions for small homes & tiny houses"–Page 1 of cover." (Catalogue)