Today VERB Wellington hosted 'Behrouz's Book Club', where a fascinating array of recommended books from authors and panelists Behrouz Boochani, Sasha Francis and Abdul Samad Haidari were discussed. The authors chose these works around the themes of reading adventurously, and the importance of a diverse field of voices.
We've compiled the discussed titles for your next library reading list, available in a range of eBook, eAudiobook and print formats! 
Behrouz Boochani's Reads:
The yield / Winch, Tara June (Print copy)
Also available as eBook & eAudiobook
"After a decade in Europe August Gondiwindi returns to Australia for the funeral of her much-loved grandfather at Prosperous House, her only real home and also a place of great grief and devastation. The Yield carefully and delicately wrestles with questions of environmental degradation, pre-white contact agriculture, theft of language and culture, water, religion and consumption within the realm of a family mourning the death of a beloved man." (Adapted from Catalogue).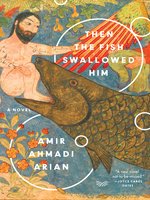 Then the Fish Swallowed Him, Amir Ahmadi Arian (eBook)
"Critically-acclaimed Iranian author Amir Ahmadi Arian makes his American debut with this powerful and harrowing psychological portrait of modern Iran. An unprecedented and urgent work of fiction that exposes the oppressive and corrosive power of the state to bend individual lives. Gripping, startling, and masterfully told, Then the Fish Swallowed Him is a haunting story of life under despotism." (Adapted from Overdrive)
Still Alive : Notes from Australia's Immigration Detention System / Ahmed, Safdar (Print copy)
"In early 2011, Safdar Ahmed visited Sydney's Villawood Immigration Detention Centre for the first time. He brought pencils and sketchbooks into the centre and started drawing with the people detained there. Their stories are told in this book. Interweaving journalism, history and autobiography, Still Alive is an intensely personal indictment of Australia's refugee detention policies and procedures." (Adapted from Catalogue)
Daughters of Smoke and Fire, Ava Homa (eBook)
The unforgettable, haunting story of a young woman's perilous fight for freedom and justice for her brother, the first novel published in English by a female Kurdish writer. Set primarily in Iran, the novel weaves 50 years of modern Kurdish history through a story of a family facing oppression and injustices. Inspired by the life of Kurdish human rights activist Farzad Kamangar, Daughters of Smoke and Fire is an evocative portrait of the lives and stakes faced by 40 million stateless Kurds." (Adapted from Overdrive description)
Sasha Francis's Reads: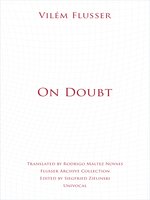 On Doubt, Vilém Flusser (eBook)
Also available as a print copy
On Doubt is a treatise on the human intellect, its relation to language, and the reality-forming discourses that subsequently emerge. For Flusser, the faith that the modern age places in Cartesian doubt plays a role similar to the one that faith in God played in previous eras—a faith that needs to be challenged."
(Adapted from Overdrive description)
Through that which separates us (Print copy)
"Conceptualised and developed by contemporary artist Cushla Donaldson with publishers Te Reo Kē and The Physics Room, Through That Which Separates Us is a collection of writing, artworks, and interviews which form a genealogy of deportation in Australasia and the Pacific. This book seeks both to make transparent the mechanisms of separation and to foster forms of planetary solidarity that might abolish their conditions. Deportation is an organising principle that has begun to impress itself across all areas of social life. Yet discussions of deportation rarely interrogate the origins of the practice as a settler colonial technique, nor the complex relations between migration and indigeneity that these origins bring to light." (Adapted from Catalogue)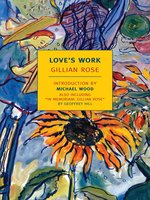 Love's Work, Gillian Rose (eBook)
Also available as a print copy.
Love's Work is at once a memoir and a book of philosophy, it is a book about both the fallibility and endurance of love, love that becomes real and endures through an ongoing reckoning with its own limitations. Rose has written a beautiful, tender, tough, and intricately wrought survival kit packed with necessary but unanswerable questions." (Adapted from Overdrive description)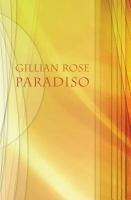 Paradiso / Rose, Gillian (Print copy)
"Shortly before her death, philosopher Gillian Rose began work on a new book-her Paradiso-thus fulfilling her promise at the end of Love's Work to 'stay in the fray, in the revel of ideas and risk'. Confident even only a week before her death that she could complete the work, all that remains are these fragments." (Adapted from Catalogue)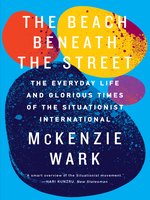 The Beach Beneath the Street, McKenzie Wark (eBook)
Also available as a print copy.
"Over fifty years after the Situationist International appeared, its legacy continues to inspire activists, artists and theorists around the world. Such a legend has accrued to this movement that the story of the Situationist International now demands to be told in a contemporary voice capable of putting it into the context of twenty-first-century struggles." (Adapted from Overdrive description)
The xenofeminist manifesto : a politics for alienation / Laboria Cuboniks (Collective) (Print copy)
Also available as an eBook
"The Xenofeminist Manifesto calls for the scaling up of feminism. Contemporary feminism, it contends, is limited by its predominant investment in local and micropolitical action. What is needed is a feminism capable of systemic intervention, that must start from a new universal–one no longer coded as cis, straight, white, and male–with Xenofeminism as its theoretical and technological platform." (Adapted from Catalogue)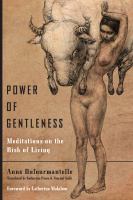 Power of Gentleness : Meditations on the Risk of Living / Dufourmantelle, Anne/ Payne, Katherine (TRN)/ Salle, Vincent (TRN)/ Malabou, Catherine (FRW)
(Print copy)
"The simplicity of gentleness is misleading. It is an active passivity that may become an extraordinary force of symbolic resistance and, as such, become central to both ethics and politics. Gentleness is a force of secret life-giving transformation linked to what the ancients called potentiality. Gentleness is a power." (Adapted from Catalogue)
Abdul Samad Haidari's Reads:
The Death of Abel. from the Germ. [By M. Collyer] / Gessner, Salomon
"A reproduction of a book published before 1923. We believe this work is culturally important, and despite the imperfections, have elected to bring it back into print as part of our continuing commitment to the preservation of printed works worldwide. We appreciate your understanding of the imperfections in the preservation process, and hope you enjoy this valuable book. " (Adapted from Catalogue)
Think and grow rich / Hill, Napoleon (Print copy)
Also available as eBook & eAudiobook
"After interviewing over 500 of the most affluent men and women of his time, Napoleon Hill uncovered the secret to great wealth based on the notion that if we can learn to think like the rich, we can start to behave like them. By understanding and applying the thirteen simple steps that constitute Hill's formula, you can achieve your goals, change your life and join the ranks of the rich and successful." (Adapted from Catalogue)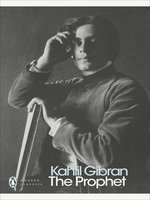 The Prophet, Kahlil Gibran (eBook)
Also available as an eAudiobook & print copy
A hugely influential philosophical work of prose poetry, Kahlil Gibran's The Prophet is an inspirational, allegorical guide to living. First published in the 1920's, The Prophet is perhaps the most famous work of religious fiction of the twentieth century, and has sold millions of copies in more than twenty languages." (Adapted from Overdrive description)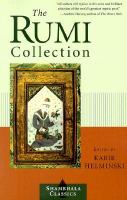 The Rumi collection : an anthology of translations of Mevlana Jalaluddin Rumi / Jalāl al-Dīn Rūmī (Print copy)
"A wonderfully rich introduction to the work of the great mystical poet, featuring the leading literary translations of his verse. Translators include Coleman Barks, Robert Bly, Andrew Harvey, Kabir and Camille Helminski, Daniel Liebert, and Peter Lamborn Wilson. The Rumi Collection also includes a biography of Rumi by Andrew Harvey, as well as an introductory essay by Kabir Helminski on the challenges of translating Rumi into English." (Adapted from Catalogue)