Statler: Well, it was good.
Waldorf: Ah, it was very bad.
Statler: Well, it was average.
Waldorf: Ah, it was in the middle there.
Statler: Ah, it wasn't that great.
Waldorf: I kind of liked it."
-'The Muppet Show'.
I'm Mark, the Music & Film Specialist at Wellington City Libraries. I buy music for the CD & Vinyl collections, and also run the Libraries' Wellington Music Facebook page). My Music Specialist colleague Sam, and Fiction Specialist (and avid music fan) Neil, join me every month to cast an eye over the new material we have been buying for the music collection at our CBD Te Awe library. We pick out some interesting titles across a range of music genres, and try to limit our reviews to a few lines only. Can we encapsulate an entire album in just a couple of lines? [Ed. This is probably unlikely at this point]. Do we actually know anything about new music? Or, are we just too old to understand what most of this is banging on about? [Ed. This is more than likely]. Read on to find out…
Subhana / Ben Ali, Ahmed
Neil says: The Habibi Funk label has justifiably gained an international reputation for bringing to light shamefully neglected surprising and unexpected albums from the Arab World. We at WCL music love the label and have reviewed many of their previous outings. And their latest release continues this trend with Libyan reggae artist Ali Ben's self-produced 'Subhana' album. Libyan reggae has been a big genre in that country since the 1970's, and the explosion of reggae worldwide caused by Bob Marley's releases. It's an intoxicating, unique and uplifting mix sounds that incorporate reggae, traditional Libyan Folk, synths, zokra and even Libyan mizwad bagpipes. Definitely well worth a good listen and highly recommended.
¡Ay / Dalt, Lucrecia
Sam says: Lucretia Dalt is an experimental musician from Colombia who is currently based in Berlin. Through the use of traditional percussion, trumpets, clarinets, string and wind instruments, '¡Ay!' features an immediately organic sound. This is nicely balanced by a stark and inventive production style, with Dalt's sleek and airy vocals adding a sense of human warmth to the eclectic smorgasbord of sounds. Lyrics are delivered in her native Spanish and deal with a variety of esoteric philosophical subjects across the album's ten tracks. The combination of classic jazzy instrumental elements with modern technical approaches creates a quirky aesthetic that is fully her own. '¡Ay!' is truly unlike anything else you will hear this year.
Neil says: '¡Ay!' is an ambitious and experimental yet highly approachable album from Lucrecia Dalt. It is an amazingly accomplished work, that is in part a Colombian science fiction musical narrative about an extra-terrestrial visiting earth, and it is also simultaneously a statement on cultural identity. It embraces and redefines, in a very relatable and unique fashion, genres such as bolero, classical and jazz. All from a Latin-American perspective, widening these genres to suit the narrative thread of the work. All these elements are seamlessly woven in. It is unique and brilliantly daring, yet strangely familiar. For example, tiny elements sound like reimagined fifties science fiction film soundtrack music.
Consciousology / Allison, Dot
Mark says: Scottish singer and former member of the 90s techno-pop band One Dove who found fame with acclaimed album Morning Dove White that was a collaboration with the late Andrew Weatherall. She is perhaps best known for her beautiful debut solo album Afterglow, which included tracks written with the legendary Hal David (of Bacharach & David fame). Since then she has dabbled in everything from cold electronica to sparse folk. This is her ninth solo album in total and follows 2021's folky Heart-Shaped Scars, which was her first album after stepping away from music for a decade. On 'Consciousology' she works with string arranger Hannah Peel again, and essentially expands the sound palette of 'Heart-Shaped Scars' to include electronic touches, and a larger pop sheen, with Andy Bell (Ride, Oasis, Beady Eye) on guitar on some tracks. Haunting layered vocals float through tender reflections, and lusher more experimental soundscapes. A rare album that is both calming and challenging.
Sam says: Over the past thirty odd years, Dot Allison has been an important figure in the worlds of trip-hop and electronic music. Starting out with the group One Dove, she has gone on to collaborate with artists such as Massive Attack, Scott Walker, Kevin Shields and Hal David, among others. Her ninth album 'Consciousology' finds her exploring a variety of styles and moods, with textured electronic elements, folky acoustic instrumentals and her trademark breathy vocals coming together to great effect. On one hand the songs are minimal and easily accessible, however there are many moments which display a subtle sense of avant-garde experimentation, giving the album a deeper sense of intrigue. As such, this is a record that reveals its strongest qualities with repeated listens. Overall, 'Consciousology' is a more-than-worthy addition to Allison's illustrious discography.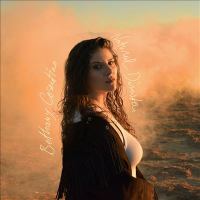 Natural disaster / Cosentino, Bethany
Mark says: Debut solo album from the Best Coast singer. Best Coast were pretty good, if occasionally derivative, and mined a fairly limited genre. Lead singer Bethany Cosentino seems to have realised that musical limits had been reached, and resets with a really strong solo album. More mature song-writing tackles relationships, staying sober, childhood vs adult struggles, and finding meaning and connection amongst the chaos of the world we live in. Musically it plays out in a Nashville country/power-pop style that reminded me a bit of early Garrison Starr. An impressive debut that wears its heart on its sleeve, displaying both fragility and strength.
Dance till all the stars come down / Lilac Time
Sam says: Having been in existence for over three and a half decades, British alt-folk legends return with their twelfth full-length album 'Dance till all the Stars Come Down'. Musically and instrumentally, this is a minimal affair, with no use of bass guitars and very minimal percussion. The lush orchestration found on previous albums is also practically non-existent. Instead, plucked acoustic guitars and vocals are key driving forces, with instruments such as banjo and pedal steel, providing a country-esque flavour to the stripped back arrangements. Stephen Duffy's lyrical wordplay is as poignant as it is pointed, addressing various socio-political topics, whilst retaining a spirit of hope. Overall, 'Dance till all the Stars Come Down' is a quietly reflective album, driven by a sense of nostalgia that will certainly appeal to those who have enjoyed Lilac Time's previous work.
Neil says: 'Dance till all the stars come down' is the 12th album from Lilac time. In previous albums the band has experimented with various genres, but on this release, they stick closely to their core sound. Minimalist stripped back Americana folk-rock, elegantly produced and mixed with plaintive slide guitar and occasional banjo, with virtually no conventional drums or bass evident. Its an earnest and wistful album. Accessible with melancholic, carefully crafted, songs delivered effortlessly by Stephen Duffy. A very long way from Duran Duran, the band that started Stephen's musical career.
Haunted mountain / Meek, Buck
Mark says: Best known as the guitarist for Big Thief Buck Meek also has a solo career and this, his 3rd album and first on the 4AD label, has been hailed as his best solo release yet. His songs have a ramshackle old-school country/Americana vibe, full of quiet odes to the outdoors, journey's, and the pursuit and nature of of love. A bit of an acquired taste, but there is a sweet, laid-back sincerity to his song-writing, that begins to charm after you get used to his style. Reminded me a bit of some early Jayhawks in places. Five songs were co-written with with Jolie Holland, and one track is built around some unfinished lyrics from Judee Sill.
Sam says: Texas singer-songwriter Buck Meek is most well-known as the guitarist for indie darlings Big Thief, however in recent years he has begun to forge a successful solo career as well. 'Haunted Mountain' is his third solo album and is the first since having been signed to legendary record label 4AD. The music is stylistically rooted in country/folk with strong Americana flavours (a notion that is cemented by Meek's distinctively twangy nasal vocal timbre), however there is a keen sense of experimentation that shines through on a number of the album's eleven tracks. The lo-fi production aesthetic is complimented by thoughtful, lush instrumental arrangements to create a colourfully inviting and enveloping musical atmosphere. Fans of Big Thief would do well to check this out.
Everything is alive / Slowdive
Sam says: Considered to be one of the most important and defining artists of the early '90s shoegaze scene, Slowdive faded away into obscurity as the movement fell out of the popular sphere midway through the decade. They reformed in 2014 and since then have enjoyed a resurgence of popularity along with a general popular reappraisal of the shoegaze sound. Where their previous 2017 self-titled album saw them finding their feet in the modern musical landscape. 'Everything is Alive' (their fifth full-length effort) shows them comfortably settling back into their dream-soaked sound-world. Much of the material was composed on modular synthesisers by singer/guitarist Neil Halstead, before it was decided that it would instead become the foundations of a new Slowdive album. With this in mind, synthesisers play a notably more prominent role here than on their previous work. However, their usage manages to fall naturally into the already dense textural-guitar driven sonic canvas. While many modern bands have been notably influenced by Slowdive (particularly the work of their heyday), on 'Everything is Alive', they are confidently able to show us that they are the true masters of their craft.
Dear departed / Burton, Sam
Mark says: 'Dear departed' is the 2nd album from L.A based singer-songwriter Sam Burton, following on from 2020's I Can Go With You. Burton spent time away from LA following the release of his debut, with friends & family friends in rural Utah and California, and this wandering has been an obvious influence on his music. This is another album, and artist, where there is nothing really happening musically that hasn't been done before, with it's very mellow Harry Nilsson/Glenn Campbell/Laurel Canyon nexus. But at the same time, it's so well done that's it's hard not to appreciate. The arrangements are full of lovely string sections, and his mellow, mournful vocals are a highlight. Produced by Jonathan Wilson (Father John Misty, Angel Olsen) it's only failure is perhaps being just too much of a perfect recreation of the romantic, cosmopolitan 70s Country soul in some places.
Neil says: 'Dear departed' is clearly an album that was created on the road, even if it was recorded in a studio. Panoramic, hypnotic and past-haunted visions of America as viewed by someone who is passing through, both in an emotional and sonic landscape sense, prevail. The lyrics are mellow and nostalgic, words that smoulder rather than shout. The music fits in perfectly laid-back country rock. Overall it's a lovely album that is in places reminiscent of Harry Nilsson, Jackson Browne, or even Neil Young in this country phase, though Sam Burton's smooth and unique vocals make these comparisons fleeting.