Statler: Well, it was good.
Waldorf: Ah, it was very bad.
Statler: Well, it was average.
Waldorf: Ah, it was in the middle there.
Statler: Ah, it wasn't that great.
Waldorf: I kind of liked it."
-'The Muppet Show'.
I'm Mark, the Music & Film Specialist at Wellington City Libraries. I buy music for the CD & Vinyl collections, and also run the Libraries' Wellington Music Facebook page). My Music Specialist colleague Sam, and Fiction Specialist (and avid music fan) Neil, join me every month to cast an eye over the new material we have been buying for the music collection at our CBD Te Awe library. We pick out some interesting titles across a range of music genres, and try to limit our reviews to a few lines only. Can we encapsulate an entire album in just a couple of lines? [Ed. This is probably unlikely at this point]. Do we actually know anything about new music? Or, are we just too old to understand what most of this is banging on about? [Ed. This is more than likely]. Read on to find out…
Voice notes / Lacey, Yazmin
Mark says: Yazmin Lacey is a Nottingham based London singer, part of the new wave of Black female UK singers fusing soul, jazz and beats. Having released three EPs since 2017, this is her debut album. Comparisons have ranged from Erykah Badu and Arlo Parks, to Lauryn Hill and Jill Scott. Breezy, vibey neo-soul mixes comfortable with dub, lovers rock & electronic touches, while the lyrics focus on self-confidence, self-examination and finding peace in tough times. A great late-night mood prevails through out this reflective album that's sure to take her career to the next level.
Sam says: Voice Notes, the debut album by London-born singer Yazmin Lacey, is an eclectic and accomplished work that teems with ambition. Stylistically it offers a wide smorgasbord of musical flavours, featuring elements of soul, R&B, funk, jazz and electronica. The instrumentation is rich and nuanced, with the music having been composed via studio jam sessions featuring a number of collaborators. Imperfections were embraced in the recording and production process, resulting in a raw and honest work. Lacey's tender voice is the star of the show, brimming with emotional weight in its portrayal of her impressionistic and soliloquy-like lyrics. These things are brought together to provide a delicate yet powerful listening experience.
Neil says: Voice notes is Yazmin Lacey's debut album. It was written over two years, but it displays such an assured confidence in its aims that you would never know. It is an album seeped in the past without ever feeling beholden to the legacy it so clearly celebrates. Voice notes is a cool jazz, nu-soul release with carefully woven in electronica. The ultra-smooth production is used to accentuate a dreamy late night café vibe, though the album does have a fun and ebullient side too. Yazmin's voice is subtle and perfectly accompanies the music nestling seamlessly into the overall sound.
Ideal home noise / Ellen, Vera
Mark says: Local singer and multi-instrumentalist Vera Ellen returns with her second album on Flying Nun, following her 2021 album, It's Your Birthday which earned won the 'Best Alternative Artist' award at the 2022 AMA's as well as a 2022 Taite Award nomination. Introspective and deeply personal while still offering up plenty of catchy songs, Ideal Home Noises mines heavier material, sifting through the detritus of health and mental health struggles, and the general hopelessness felt by the younger generation. While it's often raw and plaintive, it's also full of darkly comic reflections and sharp, insightful, self deprecating indie rockers, full of dynamic guitar lines and surging melodies.
Sam says: Having put out a number of releases over the past decade, Wellington musician Vera Ellen came to prominence in 2021 with the release of her award-winning sophomore full-length album It's Your Birthday. Two years later she returns with her third album Ideal Home Noise. Like the aforementioned previous effort, Ideal Home Noise was released via legendary label Flying Nun Records and upon listening, it is immediately apparent that this is an ideal platform for such a record. Strong indie-pop flavours emanate throughout the songs, with subtle post-punk leanings to give it a slightly rougher edge, with a good blend of aggressive, driving numbers and softer, more emotionally tender ones. There is a distinctive Kiwi vibe to the music, which is assuredly (and probably intentionally) enhanced by Vera's New Zealand accent while singing. As far as Wellington-based releases this year go, this is definitely one worth checking out
Neil says: Ideal home noise is an album that weaves two distinctively different elements together in several aspects of its creation, these elements being light and dark. Vera Ellen has sought out the lighter elements of her recent past and highlighted them, whilst acknowledging the darker places from which they originated. The New Zealand artist was named best alternative artist of 2022 and this subtle writing amply displays why. The production by Ben Lemi, done at Wellington's very own The Surgery studio, enhances this duality with tracks of minimalist instrumentation resting effortlessly beside tracks with much more going on. The end result is an album that feels like it's been unearthed or excavated from Vera Ellen's life experiences.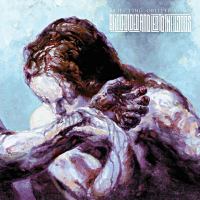 Rejecting obliteration / Blindfolded And Led To The Woods
Sam says: Having been an active force for well over a decade, Christchurch-based titans Blindfolded and Led to the Woods have built themselves into one of the biggest names in New Zealand extreme metal. Over the course of their three previous albums, the band have shown remarkable development, starting out as a humour-laden deathcore act before morphing into a forward-thinking avant-garde/progressive death metal outfit with an impressively varied sound. On their fourth album Rejecting Obliteration, they push their limits even further whilst sounding more confident in themselves than ever before. Chaotically dissonant guitar riffs and thunderous blast-beat driven drum passages gnash and gnaw their way through relentlessly complex musical arrangements to great effect. These elements of savagery are succinctly offset by moments of atmospheric and melodic grandeur, providing a colourful musical template of epic proportions. Whilst many lesser acts often attempt such feats of creative diversity in what feels like a mismatched and awkward manner, Blindfolded and Led to the Woods are able to pull it off in a way that feels positively elemental in execution. Rejecting Obliteration is a truly impressive affair that can confidently stand alongside the best in the world within the field of progressive death metal.
Permanent damage / Joesef
Mark says: This was another artist that we had not heard before, who featured in a Guardian round-up of 2023's best new music so far. Josef is a queer Scottish R&B-pop singer and this is his debut album, following several EPs released over 2019-2022. This is actually really nice. He has a lovely smooth falsetto and it manages to tread that fine line between sounding contemporary yet also classic, without being the slavishly retro recreation of so many other singers. Honest and authentic lyrics delve into regret, loneliness, heartbreak and self discoveries, all led by his silky voice and the catchy keys and bass driven production. An impressive debut from an artist who is sure to go on to even greater things.
Sam says: After bursting onto the scene with the Play Me Something Nice EP in 2019, Glasgow-based Josef took his time crafting a full-length debut. Four years later, Permanent Damage has finally seen a release to great critical acclaim. The music combines indie-pop with soul music, with rich, husky vocals alternating with sweet, airy falsetto parts to create an evocative and warm listening experience. The production is both spacious and minimal, which makes for a sound that feels thoroughly contemporary in its execution. From a lyrical standpoint the record deals intimately with the subject of heartbreak, which serves to provide a deep and sincere sense of emotional depth to the music. Despite these melancholy undercurrents, the music retains a feeling of warm optimism throughout. Permanent Damage is a beautiful record, with songs that will stick with the listener long after they have finished.
Inheritance / Orangefarm
Mark says: Orangefarm are a Wellington band, and vehicle for singer- songwriter Guitarist Nigel Mitchell's melodic pop songs. They have been around a while, with a couple of EPs, Joined at the Hip in 2000, and The Water in 2018, but this is their debut full-length. That early 80's indie jangly guitar Dunedin sound, and bands like the Go-Betweens, are filtered through a Wellington perspective in these tracks about life, love, family and relationships. Lots of local lyrical touches add to the emotional layers of these literate, introspective songs that resonate with universal themes.
Sam says: Orangefarm is a Wellington-based alternative/indie-rock band fronted and directed by Nigel Mitchell. Inheritance stands as the debut full-length album, however the project has in fact existed at numerous forms for a number of decades. Over the space of 13 tracks, wistful vocal harmonies and subdued yet melodically rich guitar lines guide the listener through a poignant musical journey that recalls classic New Zealand acts such as The Chills and Straitjacket Fits as well as the more sombre work of REM. There is a great amount of detail present within the subtle folk and dream-pop styled arrangements, and as such Inheritance will provide new rewards with repeated listens.
A trip to Bolgatanga / African Head Charge
Mark says: African Head Charge return with their first new album in twelve years, A trip to Bolgatanga, which is named named after the town in northern Ghana where group leader Bonjo Iyabinghi Noah lives. Produced by Adrian Sherwood and featuring fellow On-U Sound musicians, as well as Ghanaian kologo master and singer King Ayisoba, this is a polished modern update on their patented reggae-dub sound. Piano, horns and subtle electronic touches broaden the sonic palette, and while it may lack the edge of their back catalogue, it's got a sunny aesthetic and pan-African psychedelic charms.
Neil says: The legendary British dub outfit African Head charge have been on the go for over forty years. Their spacey psychedelic take on dub reggae, which often includes spiritual and mystic elements has, over the years, make them pioneers. In many circles they are regarded as visionary musicians whose influence reaches out way past the confines of the dub genre (check out Songs of praise or Visions of a Psychedelic Africa albums to hear why). A trip to Bolgatanga sees them once again exploring new territory. This album is less focussed on the cosmic, it is less dub in feel, and instead centres its creative energies around the African continent. Local traditional Ghanaian drumming techniques are the cornerstone of this release, with most of the vocals freshly recorded rather than sampled. A new and interesting departure from the U sound outfit.
(Whirring marvels in) Consensus reality / Eluvium
Sam says: Hailing from Oregon, USA, Eluvium is an ambient recording project from the mind of Matthew Cooper. He has released a wealth of material over the past 20 years and (Whirring Marvels In) Consensus Reality stands as his 13th full-length studio effort. While the compositions are generally minimal in nature, the instrumentation is rich, with piano and strings driving the lush arrangements atop subtle synthetic drones to provide a listening experience of cinematic proportions. This project features musicians from all over the globe, including Ben Russell of the American Contemporary Music Ensemble (ACME), Jonathan Sielaff of Golden Retriever, vocalist Charlotte Mundy, and the Budapest Scoring Orchestra. Cooper claims this effort was largely inspired by T.S. Eliot's The Waste Land and Richard Brautigan's All Watched Over By Machines Of Loving Grace, which in turn assists in creating a thematically and aesthetically lush listening experience.
Neil says: Some albums are particularly well named and give you a real feel of the music contained within them. So it is with (Whirring marvels in) Consensus reality. Eluvium have created a tranquil and calming atmospheric release that contains both classical and ambient elements, and also has a sense of wonder. The album has a distinctly meditative quality, whilst never slipping into a repetitive or frozen in the moment mode.
Touch my soul / Neville, Ivan
Mark says: Ivan Neville, the son of the legendary Aaron Neville, has been around for long time, a stalwart of the New Orleans music scene and leader of the funk-jam band Dumpstaphunk. This is his first solo album in 20 years, and it's a classy effort, a celebration of New Orleans and a positive take on survival, fatherhood, family, love and personal growth. Brimming with smooth grooves, his voice comes across as a more laid back Teddy Pendergrass. The album is a reflection on special moments in his life, a meditation on the joy of music, its touch on one's soul,  and how in turn he can pass that feeling on via his own songs.
Neil says: Ivan Neville's first album in over 20 years may not be breaking any new ground, but what it delivers in spades is a feel good, funky soul, album with gospel influences. It has a warm and uplifting tone throughout that is soothing to both heart and soul. A very strong comeback album from this singer with a long and distinguished past.