Here are some music titles that library staff have recently been listening to and enjoying.
Martin P's Picks:

Sunshine hit me / Bees (Musical group)
Debut album by a British band, came out in 2002, described by Wikipedia as "eclectic and summery, with a range of influences that include psychedelia, Jamaican dub, reggae, indie, 1960s rock and others". It's a lovely, melodic bunch of pop songs. They made several further albums, but none as good as this. Great summer record.
Miss America / O'Hara, Mary Margaret
Came out in 1988. The debut (and so far only) album by this Canadian artist. Came and went almost without trace at the time, but subsequently lavished with praise by musicians such as Michael Stipe and Tanya Donelly, as well as having its songs covered by bands from Cowboy Junkies to Perfume Genius. Her idiosyncratic vocals are unlike anyone else, and the album sounds like it could have been made last week rather than 35 years ago. Try Body's In Trouble for a taste.
Heavy heavy / Young Fathers
Released Feb '23, this new album from the Scottish trio sees them further developing their unique mix of tribal music, rap and singalong choruses. The production is a little less raw now perhaps, than on their early releases, but their ear for hooks and thought-provoking lyrics is better than ever.
Blue horse / Be Good Tanyas
This album came out in 2001 and hasn't dated a bit, given the tongue-in-cheek, retro approach that the Canadian trio had from the start. Categorised as 'country', but that belies the range of their music – folk, bluegrass, pop are all in the mix. Their voices are beautiful in themselves (this is where Jolie Holland started out), and divine when they harmonize. Try 'The Littlest Birds' or 'Light Enough to Travel' for a starter.
The recent death of Dave 'Trugoy' Jolicoeur came just a couple of weeks before their first two albums finally became available on streaming services, after decades of legal wrangling. When '3 Feet…' was released in 1989, it re-wrote and expanded the rule rulebook of what hip-hop/rap could contain. With an incredible ear for samples and matchless lyrical skills, the trio deserve far more recognition. The library has new 2023 reissues of both these albums on CD & Vinyl.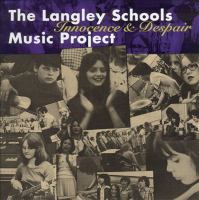 The Langley schools music project : innocence & despair
Recorded by a Canadian school teacher in the mid-70s, and released on CD 25 years later, this extraordinary album features children from four different elementary schools in British Columbia performing versions of songs they loved, accompanied by their class mates and teachers. The heartfelt sincerity and passion shine through, refracted through their limited musical skills until it becomes something quite beautiful. Try their takes on Bowie's 'Space Oddity' or The Eagles' 'Desperado' – you won't soon forget them.
Sam's Picks:
The following albums are a selection of some of my personal favourites that I consider to be underrated by both critics and fans and in some cases, by the artists themselves! I hold each of these albums in such a regard that they sit near the top of my personal rankings of each artists discography and as such are worthy of recognition.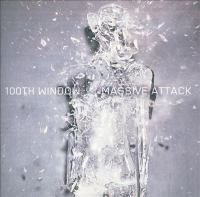 100th window / Massive Attack
Following up a cultural era-defining album like 1998's Mezzanine was always going to be a daunting prospect. That record in itself was already something of a left turn for Massive Attack, having partly eschewed the hip-hop driven sound of their earlier work and embracing the hazy atmospheric electronica elements to great effect. On '100th Window', they push further into this territory, with the aforementioned hip-hop influences now almost entirely nonexistent and a cold, sleek, alien-like sonic palette taking centre stage. It is notably more experimental and less 'radio-friendly' than their previous work, with most songs exceeding the six-minute mark. The music has a deeply brooding and subtly menacing atmosphere, featuring lush, intricate arrangements, making for an engrossing and intoxicating listening experience. With key member Robert Del Naja and Horace Andy reprising their usual vocal roles, this album sees the addition of the enigmatic and hugely talented Sinéad O'Connor (RIP), providing her powerful and evocative voice for three of the album's nine songs. One of these is the darkly emotive 'What Your Soul Sings', a notable standout track with O'Connor's soaring vocals providing the most triumphant chorus on the record. Released to a lukewarm reception in 2003, 100th Window was seen as a moderate disappointment to many, and in the 20 years gone by it has not garnered a legacy that could hold a candle to its highly celebrated predecessor. However, it stands as Massive Attack's darkest and most experimental work and is worthy of a revisit. A recommended headphone listen.
Ultra / Depeche Mode
The 1990s were a tumultuous time for Depeche Mode. Having evolved significantly from their earlier synthpop sound into a darker, more contemporary electronic style with notable guitar rock elements, they started the decade out with Violator, which became the most commercially and critically successful album of their career. This was followed up by the significantly heavier Songs of Faith and Devotion in 1993, with a subsequent long and gruelling tour that almost completely destroyed the band. Alan Wilder departed the group in 1995 and singer Dave Gahan survived a near fatal drug overdose, leaving the fabric of the group both fractured and fragile. Released in 1997, 'Ultra' very well could have been a disaster, however the group pulled together to create one of the strongest and most engaging records they've ever done. Lead single and opener 'Barrel of a Gun' is a pumping, swaggering beast, whilst 'Home' builds with a sense of maximalist orchestral grandiosity never before seen from the band. The sonic aesthetic certainly evokes the time period it was created in, however the production quality and attention to detail are at a high enough level that the music never feels as dated as it perhaps should. Despite all its strengths, 'Ultra' received a moderate reception upon release and is not regarded by many as a standout work in the band's highly decorated discography. However, it is a thoroughly consistent and engaging listen that is worthy of more attention than it has received.
Saturday night wrist / Deftones
Deftones made a name for themselves in a big way as being one of the forerunners of the nu-metal movement of the late 1990s, however they were quick to shy away from such nametags. In the year 2000, they released their third and perhaps most highly celebrated album White Pony, which had notably partly moved away from their angsty roots in favour of a more abstract and moody aesthetic not effectively explored by their supposed peers. Six years and two albums later came their fifth effort 'Saturday Night Wrist'. It is no secret that tensions within the band were high during production of the record and, as such, singer Chino Moreno has gone on record to state that it is one of his least favourite Deftones albums and consequently it has gone on to become one of Deftones most critically polarizing releases. In saying this, it is an album of immense character that features some of Deftones' most poignant and beautiful moments. Tracks such as 'Beware' and 'Cherry Waves' feature some of Chino's best ever vocal performances, while the instrumental track 'U,U,D,D,L,R,L,R,A,B,Select,Start' showcases the band's mood-setting abilities to great effect. True to usual form, the album features some excellent chaotically heavy moments as well, which is best displayed in the thundering, constantly shifting romp of 'Rats!Rats!Rats!'. All in all, Saturday Night Wrist a misunderstood classic.
In the absence of truth / Isis
Throughout their approximately one-decade long existence, Isis went on to become one of the most highly regarded bands within the post-metal genre. Their most highly celebrated works are almost certainly the back-to-back releases of Oceanic and Panopticon, which were released in 2002 and 2004, respectively. Following these monumental records came 'In the Absence of Truth' in 2007, an album that saw them further establish their atmospheric-yet-heavy sound as well as push it into new territories. The sludge-metal elements that pervaded their earlier work are slightly peeled back to make way for more dynamic, progressive compositional and sonic terrain, complete with complex, tribal-esque rhythms as well as intricate yet dense guitar and bass instrumentals that feel somewhat inspired by the work prog-metal titans Tool. In saying this, the music still feels distinctively like the Isis we know, with the triple guitar attack and Aaron Turner's cathartic vocals remaining as potent as ever. All in all, this is the 'warmest' sounding album in the Isis catalogue, both from a musical and production standpoint. While the sense of primal rage that dominated their early works is somewhat less-present here, the sense of musical adventurousness and increased compositional sophistication more than make up for it. Without a doubt, this is Isis' most underrated hour.
Mark's Picks:

Blue room : the 1979 Vara Studio sessions in Holland / Baker, Chet
Unearthed by the Jazz Detectives from the Elemental Music Record label, this new Chet Baker release features two in-studio recordings of the iconic trumpeter at the legendary VARA Studio 2 in Hilversum, the Netherlands. Recorded for Dutch Radio, the sound quality is excellent, and Baker is in fine form on both sessions, swinging through some of his favourite compositions, as well as some rare tunes, with his trademark delicate and cool tone. This European period in Baker's career was a very prolific one, he recorded 11 records in 1979 alone. But while his playing was remarkably consistent, the quality of sound and performance could be dependant on numerous external factors, so we are lucky to have this pristine sounding document to add to his catalogue.
Smash : the singles 1985-2020 / Pet Shop Boys
With even Pitchfork now writing articles about the sameness of modern music, and endless Academic studies offering up discourses on the decline of modern pop compositions in everything from chord complexity and melodies to key changes, it's hard to envision a lot of current artists putting together a 55-track best of, that curates a successful 35 year career. The Pet Shop Boys, like many other bands, had an imperial period of hits. When they stopped making the charts, and when the idea of the 'charts' themselves disappeared under streaming, they were still around making eclectic music of a highly consistent quality. From synth-pop chronicles of the suburban underbelly to melancholy refrains on aging and deeply felt loss, their music was always full of historical and literary allusions, political swipes, arch commentary, and tongue-in-cheek fun. Whether or not you were a fan, or just a casual listener, it's hard not to see their musical legacy as nothing less than a pinnacle of sophisticated and literate pop music.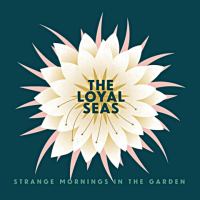 Strange mornings in the garden / Loyal Seas
'Strange Mornings in the Garden' is the debut album from The Loyal Seas, which is a collaboration between Tanya Donelly (Throwing Muses, The Breeders, Belly) and Brian Sullivan (Dylan in the Movies). They both get a chance to shine on individual tracks, but the best moments are when they combine their vocals, as their vocal tones and sparkling harmonies meld perfectly together (his a low register growl, hers the sound of sweet honey). Shimmering, lush, indie folk-pop that mixes a big heartland rock, orchestral elements, washed of synths and reverb laden guitars. A refreshingly original album that moves from sweeping ballads to tightly-knit, kinetic pop-rock.
Kyan's Picks:

Loving Christine and the Queen's newest album "Paranoia, angels, true love", also Rina Sawayama's "Hold the Girl"
Melanie's Pick:

The Lotterys plus one / Donoghue, Emma
The Lotterys Plus One is a delightful children's story about a large, boisterous family in Toronto and the shenanigans they get up to. Equal parts funny and heartwarming, with excellent queer and neurodiverse representation, it's a great family road trip listen!
Yani's Pick:

Discovery / Daft Punk
I've been rediscovering the old Discovery album by Daft Punk, what a classic! So many upbeat tracks to beat the winter blues and get you through the workday. I would also would highly recommend watching the associated film Interstella 5555. The whole film is done in anime style and serves as a visual companion to the album.
Gus' Picks:

Three Feet High and Rising (Favourite track: 'The Magic Number')
De La Soul is Dead (Favourite track: 'Fanatic of the b word')
Buhloone mindstate [from 'Original album series' collection] (Favourite track: 'Breakadawn')
Stakes is High [from 'Original album series' collection] (Favourite track: 'Stakes is High')
The Grind Date (Favourite track: 'Rock co.kane flow')
Shinji's Picks:
.