Statler: Well, it was good.
Waldorf: Ah, it was very bad.
Statler: Well, it was average.
Waldorf: Ah, it was in the middle there.
Statler: Ah, it wasn't that great.
Waldorf: I kind of liked it."
-'The Muppet Show'.
I'm Mark, the Music & Film Specialist at Wellington City Libraries. I buy music for the CD & Vinyl collections, and also run the Libraries' Wellington Music Facebook page). My Music Specialist colleague Sam, and Fiction Specialist (and avid music fan) Neil, join me every month to cast an eye over the new material we have been buying for the Music collection at our CBD Te Awe library. We pick out some interesting titles across a range of music genres, and try to limit our reviews to a few lines only. Can we encapsulate an entire album in just a couple of lines? [Ed. This is probably unlikely at this point]. Do we actually know anything about new music? Or, are we just too old to understand what most of this is banging on about? [Ed. This is more than likely]. Read on to find out…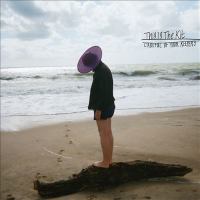 Careful of your keepers / This is the Kit
Mark says: Essentially the moniker of UK folkie Kate Stable, This Is The Kit are a band with an ever evolving series of musicians, and 'Careful of your keepers' is their 6th album overall & 3rd on the Rough Trade label. Produced by Super Furry Animals' Gruff Rhys, this has no problems in dispensing with the musical boundaries usually associated around the term 'folk', and instead uses the low key acoustic guitar and banjo sound as a mere jumping of point, mixing in skittery drums, Jazz horns and rhythms, free-form playing and impressionistic lyrics, yet impressively manages to keep all of it together in a classicist song form.
Neil says: Throughout her career This is the kit, AKA Kate Stables, has constantly reinvented herself. Her work can very loosely be described as alternative folk-rock, but is always so much more than those rigid labels. And so it is with 'Careful of your Keepers' her latest album, written and constructed very much from Kate's own unique perspective. The music feels loose and free, but contains a tightness that she seemingly effortlessly imposes on the song's forms and structures. The album is meditative and trance like in feel, sentimental in parts, and flows in a beautiful and occasionally brooding fashion.
Everyone's crushed / Water From Your Eyes
Mark says: Water from Your Eyes are an experimental-pop duo from Brooklyn, and 'Everyone's crushed' is their 5th full length album, and first on major label Matador. They very much put the 'art' in Art-pop, with this album of experimental tracks, that balance noise and melody on a fine edge. Full of squally guitars, harsh digital noise, 80s pop stylings and quirky prosaic lyrics, they come off as a glitch-pop noise version of Liz Phair in places. Worth checking out if you enjoy more leftfield pop, like last year's I love you Jennifer B from Jockstrap.
Neil says: Everyone's crushed is an intriguing release. The album is very deliberately ramshackle and detached in structure and form, both within single tracks and overall. Reportedly the duo didn't do anything on this release without getting thoroughly stoned first. And you can tell that while the album contains its own fuzzy logic, it also boasts loads of catchy loops and has melodic elements sprinkled throughout. The lyrics are a kind of personal and global state of the nation summary, and display a deep undercurrent of murky fatalism. This combination of glitchy samples, art pop aesthetic lyrics, loose structure and experimental and melodic components makes for a mesmerizing and potent mix. Well worth checking out.
Laurel Canyon / Laurel Canyon (Musical group)
Sam says: Hailing from Allentown, Pennsylvania (USA), the music of Laurel Canyon combines the aesthetics of late '60s garage-rock with the roaring power of late '80s hard rock and grunge from the Pacific Northwest. Featuring 10 tracks over the space of just under 40 minutes, Laurel Canyon is an engaging listen that is cohesive, yet with enough variation to keep things fresh and exciting. Strong power-pop hooks and freakish psychedelic guitar leads, coalesce with raucous punk vocals to create an infectious musical journey. The immediately recognisable production work by Steve Albini really works in the album's favour and only adds to the raw power of it all.
Neil says: They might be named after the area of California that spawned the hippy dream in music, but don't expect a laconic, laid back, four-piece harmony of an album. If this album has any connection with hippiedom, it's the burnt-out fag end of that dream. Instead, the sound of Laurel Canyon is a full-on sonic attack, complete with heavy solid bass lines, pounding drums and lots of Sonic Youth-esque guitar shredding. The band obvs subscribe to the loud-quiet-loud-quiet masterplan and you can hear touches of psych pop and grunge. And whilst none of this is particularly new, the album does have fire in its belly and intense power to spare.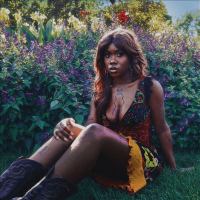 Why does the Earth give us people to love / Jackson, Kara
Mark says: The debut full-length album from Illinois poet and singer-songwriter Kara Jackson, who was the U.S. National Youth Poet Laureate from 2019 to 2020. She released an acoustic oriented EP in 2019, but this release is leaps ahead in terms of conception and musical execution. Lo-fi in concept, rather than sound, this is poetic and raw, pondering universal questions and specific relationships with a series of seemingly ramshackle, but elaborately arranged tracks. Fractured guitar lines drift into spacey chamber folk stylings and disjointed musical segues, as her husky voice digs underneath the veneer for honest truths. Sure to end up on many Best of 2023 lists.
Sam says: 'Why Does the Earth Give Us People to Love?', the debut full-length album from Chicago-based singer-songwriter Kara Jackson shines with a level of competence that would normally be associated with a much more experienced artist. Her colourful and evocative lyrical storytelling oozes with a strong sense of wit, though there is a real sense of pain and sensitivity there as well. All this is coolly guided by her confident and assured vocal performance. These aspects alone are more than enough to provide a thoroughly engaging listen; however, it is really taken to the next level with the lush instrumental arrangements and intricate, progressive compositions. From a stylistic standpoint, there is a strong folk element to the music, driven by pastoral acoustic guitar passages and ornate, lavish orchestrations. However, this is just the tip of the iceberg, as the music moves in many different directions throughout the space of the record. All in all, it is a thoroughly engaging album that effortlessly takes the listener on a journey of epic emotional proportions.
An inbuilt fault / Westerman
Mark says: This is another one that cropped up on a recent Guardian round up of the Best Albums of 2023 so far. 'Westerman' is Will Westerman, a UK singer-songwriter who evokes the soft-rock/chamber-pop of bands like The Blue Nile and singers like Mark Hollis & Arthur Russell, and this is his second album, following 2020's Your Hero is Not Dead. Produced with Big Thief's James Krivchenia there is a lot going on musically, with lush organic instrumentation, loops of electro and string elements, Westerman on guitar and Krivchenia's skittery drum patterns, but at the centre of it is Westerman's lush, distinctive voice, double tracked for effect and emotional impact. A bit cerebral for some perhaps, but the music's subtleties and emotional intensity unfold over repeated listens.
Sam says: Right from the get-go, Westerman's new album 'An Inbuilt Fault' strikes a well-crafted balance between quirky experimentalism and endearing pop sensibilities. The production provides a sense of stark contrast, with upfront, dry percussion elements laid below richly textured harmonic instrumental palette, orchestral touches and occasional glitchy electronic flourishes – all topped off with evocative, earthy multi-layered vocals. There is a real sense of quiet understated grandeur here, full of subtle and intriguing complexities. Across the ten tracks we are provided with a large palette of sounds and moods that are varied enough to keep things surprising and interesting, yet all feel like they are woven from the same tapestry. Simultaneously world-weary and cathartic, it recalls the best work of Peter Gabriel and latter-era Talk Talk. This treasure of an album will reveal itself over time and provide many rewards to those who afford it multiple repeated listens.
Time ain't accidental / Williamson, Jess
Mark says: This Texas-born, LA based singer-songwriter was a bit of an under-the-radar talent, until her collaboration with Katie Crutchfield (AKA Waxahatchee) as the duo Plains gained her a larger audience, and 'Time ain't accidental', her fifth full-length solo album has been hailed as a career breakthrough. Bon Iver producer Brad Cook who helmed the Plains album is onboard here also, and he gives the album an expansive, relaxing, Americana sound. Williamson takes the breakup of a long term musical and personal partnership as the impetus into a journey of strength and self-discovery, finding the confidence to go on and create music on her own, along with rediscovering the freedom of single life, and the endless possibilities of new connections – both within herself and with others.
Neil says: 'Time ain't accidental' by Jess Williamson is an album of wide-open spaces, both external and internal. It is a broken-hearted musical road trip of a journey which Jess takes us on. Her vocal delivery is rich in emotion, nuanced to emphasise the complex emotions she is singing about, and further heightened by the minimalist production. The music is indie, folk, country, Americana in tone, though it feels like she is crafting her own version of this genre on the album. The lyrics are mainly cool reflections on the breakup, rather than heat of the moment raw reactions. Indeed, there are glimpses of light and even moments of euphoria about new possibilities opening up in there to.
London ko / Diawara, Fatoumata
Mark says: The fifth full-length studio album from Malian singer-songwriter Fatoumata Diawara finds her stretching out musically, with a bunch of funky dance oriented tracks that incorporate a larger degree of contemporary sounds, but still retains her Afro-centric lyrical focus on Feminism, family & cultural responsibility. The album features six tracks co-produced with Damon Albarn, as well as numerous other collaborators including Cuban pianist Roberto Fonseca & Ghanaian rapper M.anifest. Her guitar work shines and there are plenty of synthy, almost tropical sounding grooves, brimming with exuberance and positivity. And while this is more Afro-pop than Afro-futurism, it may be her best album yet and sure to gain here a wider audience.
Sam says: London Ko is the fifth studio album released by Malian singer-songwriter Fatoumata Diawara. The album features an array of noteworthy collaborators, including Damon Albarn of Blur and Gorillaz fame who co-produced and performed on six of the fourteen tracks, as well as guest appearances by Yemi Alade, Roberto Fonseca, M. Anifest, and Angie Stone. Over the course of the album, listeners are treated to a wide and colourful variety of genres and sounds, with influences ranging from traditional wassoulou music to more contemporary Western pop stylings. Where her previous releases already displayed a strong sense of artistic eclecticism, 'London Ko' takes this sense of musical adventurousness much further, whilst retaining a cohesive overall sound. A compelling listen.
Drif / Heilung
Mark says: Heilung are an experimental folk-world trio, whose core members are from Denmark, Norway, and Germany. Their music explores the early medieval history northern Europe and 'Drif' is their 3rd album. Their strong visual aesthetic is reflected in the drama of their turbulent sound, fusing music and spoken word, powerful vocals, throat-singing, and natural instruments like bones, skin drums and spears, with lyrics derived from runes, ancient texts and inscriptions. While not really metal, there's a primordial, pagan feel to their sound, and a sense of early history coming to life in a series of stories of harsh landscapes, clashing battles, and searching journeys into the heart of darkness within unforgiving lands. Definitely not to everyone's taste, probably even most fans of World Music, but there's something unique and compelling in their cinematic stylings.
Neil says: Looking for a totally different and unique musical experience? Then 'Drif' by Norwegian, Danish, German trio Heilung could be it, easily the most unique album we've come across in quite a while. They call their sound " Amplified history", as the band fuses shamanic rhythmic elements with ancient lyrics, dark ambient soundscapes and experimental Nordic folk. 'Drif' reaches back into Northern Europe's pagan past, and many of the instruments they use would have been available to humans in the Iron age. Their stated aim is to relax listeners into a " magical journey that is sometimes turbulent". Their live performances have been taking festivals by storm as the trio fill the stage with a huge ensemble of guest performers dressed in bones, furs and antlers, visually heightening the theatricality of what they do.
Sam says: With a highly unique and eclectic sound, that could broadly be described as experimental folk, Heilung have been carving a distinctive sonic niche in the modern musical landscape for close to a decade. On their third album 'Drif', they continue to produce their established blend of relaxing transcendental soundscapes and thunderous hypnotic rhythms, provided largely by traditional European instruments, some of which date back to the iron age. This is nicely blended with modern industrial-esque electronic flourishes, and these elements together manage to compliment the simultaneously aggressive and soothing nature of the music in a convincing way. It is topped off with a variety of vocal styles, in several different languages and dialects, to provide a richly theatrical and ethnically vibrant listening experience, that is at once deeply rooted in history whilst firmly looking to the future. When put into words, the sum of all parts here may appear to be somewhat diametrically opposed. However, the resulting music is a remarkably natural and focused concoction, that will appeal to a wide variety of discerning musical tastes.