Statler: Well, it was good.
Waldorf: Ah, it was very bad.
Statler: Well, it was average.
Waldorf: Ah, it was in the middle there.
Statler: Ah, it wasn't that great.
Waldorf: I kind of liked it."
-'The Muppet Show'.
I'm Mark, the Music & Film Specialist at Wellington City Libraries. Every month this year my colleague Neil and I reviewed some new material that we purchased for the Music collection at our CBD Te Awe library. This podcast is an roundup of some the albums we enjoyed listening to the most over the course of the year. Some of these titles will no doubt feature on various Best of 2022 lists, but others are just albums that struck us as being unique and interesting.
Below are the lists of our Top 10 picks for 2022 that we discuss on the podcast. Along with a some titles from each of us that didn't quite make the cut, but came close! You can click on the image links from our 'Top Ten' to reserve any of these items from the catalogue.
Mark's Picks:
Neil's Picks:
Some titles that came close to our 'Top Ten':
Space 1.8. / Sinephro, Nala
Mark:
Space is the place on this debut album from Caribbean-Belgian, London-based, Jazz composer/harpist Nala Sinephro. Gathering some of the new stars of the UK Jazz scene (including
Nubya Garcia
), she has created an ambient Jazz classic. Pedal harp, modular synths, and saxophones combine in a swirl of liquid soundscapes to form warm meditative pieces. Like the soundtrack to a journey through the cosmos, or through's one's own mind. Deeply relaxing.
Neil:
Nala Sinephro uses and blurs the use of acoustic and electronic elements in this ambient cosmic Jazz piece. It is an intimate, mellow, and very relaxing work; yet never dull, more a transfixing lure of sound. It feels like a new movement has begun with albums like this and Promises, the album by Floating Points and Pharoah Sanders in its fold.
Sun's Signature / Sun's Signature
Mark: 'Sun's Signature' are Elizabeth Fraser & Damon Reece, and while Fraser has provided guest vocals to numerous tracks over the years, this EP represents the first real release from the ex-Cocteau Twins singer since a 2009 single. More accessible than even late period Cocteau Twins her vocals, once buried in a sonic swirl, cascade down like the warmth of the sun itself. Drawing inspiration from nature, these 5 sensual tracks are as beguiling and uplifting as you would expect from someone who was once described as '…the voice of God'. As close as music comes to a religious experience…
Neil: It's been a long time since the Cocteau Twins split over quarter of a century ago. If you are unfamiliar with their work, they almost single-handedly created the genre of dream pop, and are commonly regarded as one of the UK's most important bands of all time. Since then their singer, the incomparable Elizabeth Fraser's, irregular one of guest appearances on albums have often been spectacular, take for example Teardrop on Massive attack's 1998 album Mezzanine. However, it could be said that her solo work has been rare much more patchy and largely unfocused, however 'Sun's Signature' is a 30 minute EP that is a spectacular return. Elizabeth's always sublime voice is there and showcased to perfection, and as it has matured it has gained a warmth and humanity. The lyrics show this marked difference too. For a start you can understand and relate to them in a way the ethereal and celestial wordless words of most Cocteau Twins lyrics don't – one critic once described them as 'lost in beauty'. It's also a dense and rich musical production, reportedly ten years in the making and enhanced by the distinctive fingerprint production of Damon Reece. Welcome back.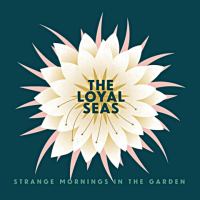 Strange mornings in the garden / Loyal Seas
Mark: 'Strange Mornings in the Garden' is the debut album from The Loyal Seas, which is a collaboration between Tanya Donelly (Throwing Muses, The Breeders, Belly) and Brian Sullivan (Dylan in the Movies). They both get a chance to shine on individual tracks, but the best moments are when they combine their vocals, as their vocal tones and sparkling harmonies meld perfectly together (his a low register growl, hers the sound of sweet honey). Shimmering, lush, indie folk-pop that mixes a big heartland rock, orchestral elements, washed of synths and reverb laden guitars. A refreshingly original album that moves from sweeping ballads to tightly-knit, kinetic pop-rock.
Neil: Tanya Donelly and Brian Sullivan have been friends and worked together for nearly thirty years, and these decades of friendship show in the easy and relaxed nature of this album. 'Strange mornings in the garden' is a glittering, shimmering, gorgeous melodic indie pop work very much its own thing, but it reminded me in places of the more mellow works of bands like The Beach Boys or The Byrd's. There is definitely an uplifting summery vibe to the poetic lyrics and radiant supporting music. I liked this release a lot.
Targala, la maison qui n'en est pas une. / Parrenin, Emmanuelle
Mark: 73 year old Emmanuelle Parrenin is a cult French musician whose debut solo album came out in 1977. A singer, harpist & hurdy-gurdy player she began in the traditional folk genre, but her strange life & musical journey has taken her through punk, techno and the avant-garde. Parrenin spent her first period of lockdown on the edge of the desert in Morocco, having been invited there to play a festival, and this album is a kind of psych-folk meander of ambient harp, dulcimer, synths, guitars, percussion & saxophones, creating an atmosphere that has the feel of a shimmering desert dream. The most unique & original music is being made on the fringes like this, and you won't find a more interesting or haunting ambient album than this.
Patina / Tallies (Musical group)
Mark: More dream pop with this Canadian Quartet, fronted by singer Sarah Cogan, whose ambition seems to be a note perfect recreation of that early 90s 4AD alternative-pop sound. Their 2019 debut was supposedly such a perfect amalgamation of that Lush/Sundays/Cocteau Twins sound, that it came to the attention of ex-Cocteau Simon Raymonde's Bella Union label – who snapped them up for this, their follow up release. Shimmery, jangly guitars, shoegaze, sweet ethereal vocals drenched in reverb, it's all there on this album, but with enough variation on each track to keep things interesting. Dream pop has become one of the most watered down genres of recent times, and while Tallies just seem like another band mining those same influences, they are just so good at it, that it's like hearing it for the first time all over again. Recommended.
I love you Jennifer B / Jockstrap
Mark: Jockstrap are a London experimental pop duo, Georgia Ellery and Taylor Skye, both graduates of the prestigious Guildhall School of Music & Drama, and 'I love you Jennifer B' is their debut full-length following 2 EPs in 2018 & 2020. This really is something completely different, a bonkers deconstructionist melange of elements of chamber pop, electronic beats, introverted cabaret, Jazz, Punk-pop, and Baroque chamber folk based around an 18-piece orchestra & Ellery's remarkable vocal facility. Full of tonal shifts, chaotic song structures, and eccentric character sketches, all immaculately produced. One the most original albums of 2022.
KiCk i. / Arca
Neil: Hyperpop is perhaps the most uniquely 21st century of musical forms, its origins can be traced to around 2010, and the work of artists such as Sophie and A.G. Cook. 'Kick I' is very much a maximalist hyperpop album in that genres mould, and features a glittering array of guest artists such as Shygirl, Björk and Sophie (recorded before their tragic death). If you are unfamiliar with the genre, it's comprised of high energy, heavily layered, genre jumping, experimental sounds, mashed together into dancefloor tracks. Arca really embraces the joy in this and who they as a person. The album revels in the in-between spaces present in genres, languages, and genders, and is a bold experimental and radical dancefloor album that is genuinely exciting to listen to.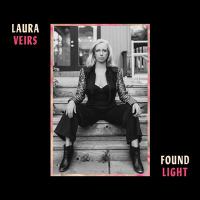 Found light / Veirs, Laura
Neil: 'Found light' is a mysterious haunting album, like a collection of ancient and modern folklore song tales and poems set to beautiful music. There is sparse instrumentation here, but the core of the work is Laura's expressive voice and crystal bright shimmering guitar. It sounds like an artist exploring a vibrant dream, an exploration of passing seasons and weather, fleeting colours and senses, tastes slowly dissolving on the tongue, moments of time that gradually move on and fade. In its own very gentle way, I found the album riveting.
Drive my car : original soundtrack. / Ishabashi, Eiko
Neil: A cool smooth and nuanced film soundtrack. The film which it accompanies explores acceptance betrayal and grief and is an adaptation of a Haruki Murakami short story. In many circles the movie has been heralded as a masterpiece, and the music soundtrack perfectly mirrors the highly reflective nature of the film.