"We gaze continually at the world and it grows dull in our perceptions. Yet seen from another's vantage point, as if new, it may still take the breath away."

― Alan Moore, Watchmen
And so once again we peer into the tea leaves of the future, stranded at the bottom of the cracked bone china teacup, from the Sunday best tea set, and put our powers of divination to use, to divine what literary gems have coalesced from the collective imaginations of the global literary community for the second half of 2022.
Scheduled to be released in July is The House of Fortune by Jessie Burton, the sequel to bestselling The Miniaturist, set again in Amsterdam in the 17th-century Amsterdam.
In August we have Amit Chaudhuri's Sojourn, which explores Berlin's legacy of division.
We loved Mordew, which introduced us to Alex Pheby's weird and wonderful Mervyn Peake inspired fantasy world, so we are thrilled to see the announcement of Malarkoi, the second instalment of the series.
We also enjoy a tale with a dramatic shipwreck, so another novel slated for release in August that immediately caught our attention was The Night Ship by Jess Kidd; a tale of imagination, shipwrecks and mutiny that connects two children living two centuries apart.
Unsurprisingly one theme that many authors have explored in recent years is the ongoing environmental collapse that we are currently experiencing. Venomous Lumpsucker by Ned Beauman is one such work; it's from the author of Boxer, Beetle so is bound to be an interesting and unusual read,  and finally for August we have another instalment of Trainspotting author Irvine Welsh's crime series titled The Long Knives.
Robert Harris is acclaimed worldwide for his immersive historical fiction novels such as Enigma and Pompeii to name but two, so his latest novel Act of Oblivion about events in the wake of the execution of Charles I is highly anticipated.  Also due in October winner of the Women's prize for Literature Kamila Shamsie releases her latest book about power and friendship and it is titled Best of Friends.
In September Nobel prize winner Orhan Pamuk releases Nights of Plague, a historical novel set during the tail end of the Ottoman empire.
In graphic novel circles Alan Moore is a legend with works like the classic Watchmen, V For Vendetta and The Saga Of Swamp Thing in his portfolio. Alan announced he was retiring from writing graphic novels in 2016 to concentrate on fiction writing.  His two novels so far are Voice of the Fire and Jerusalem, so it is with some excitement we look forward to reading his new collection of short fiction called Illuminations. One debut we await with much interest is from actor Paterson Joseph; his novel The Secret Diaries of Charles Ignatius Sancho revolves around the real-life story of Charles Ignatius Sancho the British abolitionist, writer and composer who was born on a slave ship and eventually became one of the leading lights of Regency London. And to round off our advanced peek of what's to come in 2022, we have a gothic father and son road trip set in the era of Argentina's military junta from international Booker shortlisted Mariana Enriquez; that book is titled Our Share of Night.

The miniaturist / Burton, Jessie
"On a brisk autumn day in 1686, eighteen-year-old Nella Oortman arrives in Amsterdam to begin a new life as the wife of illustrious merchant trader Johannes Brandt. But her new home, while splendorous, is not welcoming. Johannes is kind yet distant, always locked in his study or at his warehouse office—leaving Nella alone with his sister, the sharp-tongued and forbidding Marin. But Nella's world changes when Johannes presents her with an extraordinary wedding gift: a cabinet-sized replica of their home." (Adapted from Catalogue)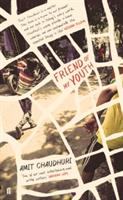 Friend of my youth / Chaudhuri, Amit
"A novelist named Amit Chaudhuri visits his childhood home of Bombay. The city, reeling from the memory of the 2008 terrorist attacks, weighs heavily on Amit's mind, as does the unexpected absence of his childhood friend Ramu, a drifting, opaque figure who is Amit's last remaining connection to the city he once called home." (Adapted from Catalogue)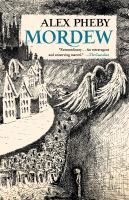 Mordew / Pheby, Alex
" God is dead, his corpse hidden in the catacombs beneath Mordew. In the slums of the sea-battered city, a young boy called Nathan Treeves lives with his parents, eking out a meager existence by picking treasures from the Living Mud and the half-formed, short-lived creatures it spawns. Until one day his desperate mother sells him to the mysterious Master of Mordew. The Master derives his magical power from feeding on the corpse of God. But Nathan, despite his fear and lowly station, has his own strength–" (Adapted from Catalogue) Also available as an eBook.
The hoarder / Kidd, Jess
"Maud Drennan – underpaid carer and unintentional psychic – is the latest in a long line of dogsbodies for the ancient, belligerent Cathal Flood. Yet despite her best efforts, Maud is drawn into the mysteries concealed in his filthy, once-grand home. She realises that something is changing: Cathal, and the junk-filled rooms, are opening up to her. With only her agoraphobic landlady and a troop of sarcastic ghostly saints to help, Maud must uncover what lies beneath Cathal's decades-old hostility, and the strange activities of the house itself. And if someone has hidden a secret there, how far will they go to ensure it remains buried?" (Adapted from Catalogue)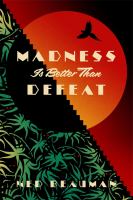 Madness is better than defeat / Beauman, Ned
"In 1938, two rival expeditions set off for a lost Mayan temple in the jungles of Honduras. One intends to shoot a comedy on location while the other plans to disassemble the temple and ship it back to New York. A stalemate ensues. Twenty years later a rogue CIA agent sets out to exploit it as a geopolitical pawn – unaware that the temple is the locus of grander conspiracies. " (Adapted from Catalogue)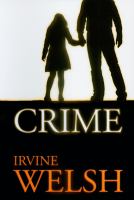 Crime / Welsh, Irvine
"Now bereft of both youth and ambition, Detective Inspector Ray Lennox is recovering from a mental breakdown induced by occupational stress and cocaine abuse, and a particularly horrifying child sex murder case back in Edinburgh. On vacation in Florida, his fiancee, Trudi, is only interested in planning their forthcoming wedding, and a bitter argument sees a deranged Lennox cast adrift in strip-mall Florida. He meets two women in a seedy bar, ending up at their apartment for a coke binge interrupted by two menacing strangers…" (Adapted from Catalogue)
Pompeii / Harris, Robert
"A sweltering week in late August. Where better to enjoy the last days of summer than on the beautiful Bay of Naples? But even as Rome's richest citizens relax in their villas around Pompeii and Herculaneum, there are ominous warnings that something is going wrong." (Adapted from Catalogue) Also available as an Audiobook.
Home fire / Shamsie, Kamila
"Isma is free. After years spent raising her twin siblings in the wake of their mother's death, she is finally studying in America, resuming a dream long deferred. But she can't stop worrying about Aneeka, her beautiful, headstrong sister back in London – or their brother, Parvaiz, who's disappeared in pursuit of his own dream: to prove himself to the dark legacy of the jihadist father he never knew. Then Eamonn enters the sisters' lives. Handsome and privileged, he inhabits a London worlds away from theirs. " (Adapted from Catalogue)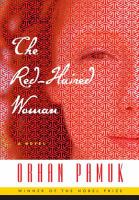 The red-haired woman / Pamuk, Orhan
"On the outskirts of a town thirty miles from Istanbul a master well digger and his young apprentice are hired to find water on a barren plain. As they struggle in the summer heat, excavating without luck meter by meter, the two will develop a filial bond neither has known before. The pair will come to depend on each other, and exchange stories reflecting disparate views of the world. But in the nearby town, where they buy provisions and take their evening break, the boy will find an irresistible diversion. The Red Haired women…" (Catalogue)
Jerusalem : a novel / Moore, Alan
"In the half a square mile of decay and demolition that was England's Saxon capital, eternity is loitering between the firetrap housing projects. Embedded in the grubby amber of the district's narrative among its saints, kings, prostitutes, and derelicts a different kind of human time is happening, a soiled simultaneity that does not differentiate between the petrol colored puddles and the fractured dreams of those who navigate them.  An opulent mythology for those without a pot to piss in, through the labyrinthine streets and pages of Jerusalem tread ghosts that sing of wealth and poverty…" (Adapted from Catalogue)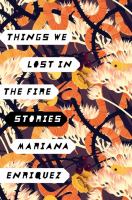 Things we lost in the fire : stories / Enriquez, Mariana
"A haunting collection of short stories all set in Argentina reminiscent of Shirley Jackson and Julio Cortazar, by an exciting new international talent. Stories include The dirty kid, The inn, The intoxicated years,  Adela's house, Spider web, End of term,  No flesh over our bones, The neighbor's courtyard, Under the black water and Green red orange." (Adapted from Catalogue) Also available as an Audiobook.