The Lunar New Year is a great time to learn more about the history of Chinese culture in Aotearoa. To start your journey, we've selected a few popular books about the lives of Chinese New Zealanders. The below booklist includes the legendary story of New Zealand's largest Chinese art collection, the fascinating history of Chinese greengrocers in Aotearoa and work from Wellington's local Chinese cartoonist, Ant Sang.
You can head to He Matapihi Molesworth Library (located within the National Library) to find these amazing books, and other fascinating reads from our New Zealand collection!
Happy Chinese Lunar New Year!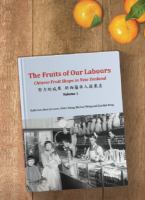 The fruits of our labours : Chinese fruit shops in New Zealand / Lam, Ruth
"Before supermarkets, local fruit and vegetable stores run by Chinese families were a pillar of our communities. The greengrocers' personal anecdotes, historical documents and photos weaved into the country's rich social and cultural tapestry. This book was written and researched by Ruth Lam, Beverly Lowe, Helen Wong, Michael Wong, and Carolyn King. " (Adapted from the Catalogue)
Turning stone into jade : the history of the New Zealand Chinese Association = Diao shi cheng bi / Fung, David
"The story of New Zealand Chinese Association, the oldest Chinese organisation in New Zealand. In its early incarnations, the association offered kinship and a united voice for an often marginalised and fragile minority. The work it has performed and its own struggles to maintain a relevant identity as political change ebbed and flowed in both Asia and New Zealand. " (Adapted from the Catalogue)
Looking for a better life … : the Chinese poll tax certificate records in Auckland / Wong Hop, David V.
"This book records the Chinese people who arrived in Auckland between 1882 and 1928; Chinese who came from different parts of China and travelled east to the Americas, or south to the Phillipines, Java and Australia. This book is published with support from Chinese New Zealand Oral History Foundation and many Chinese families. " (Adapted from the Catalogue)
Being Chinese : a New Zealander's story / Wong, Helene
"Born in New Zealand in 1949, author travelled to southern China where her father was born, then she came face to face with 'being Chinese'. Drawing on her experience of writing for New Zealand films, she takes the narrative forward through the places of her family's history – the ancestral village in Zengcheng county, the rural town of Utiku where the Wongs ran a thriving business, and the Lower Hutt suburbs of her childhood." (Adapted from the Catalogue)
New China eye witness: Roger Duff, Rewi Alley and the art of museum diplomacy = Xin zhongguo de mu ji zhe: luojie · dafu, luyi · aili yu bo wu guan wai jiao / edited by James Beattie and Richard Bullen ; Chinese translation by Xiongbo Shi.
"In 1956, Through Alley's contacts with premier Zhou Enlai and Duff's diplomatic skills they shipped Chinese art to Canterbury Museum which made the largest Chinese art collection in New Zealand. (Adapted from the Catalogue)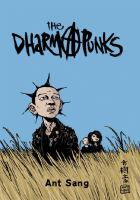 The dharma punks / Sang, Anthony
"Auckland, New Zealand, 1994. A group of anarchist punks have hatched a plan to sabotage the opening of a multi-national fast-food restaurant by blowing it sky-high come opening day. Chopstick has been given the unenviable task of setting the bomb before the opening, but the night takes the first of many unexpected turns when he is separated from his accomplice." (Adapted from Catalogue)