Welcome to our latest exciting and scintillating episode of Books from the Vault, to be found on Wellington City Libraries' very own podcast channel called Kōtare: Wellington City Libraries Presents. Books from the Vault is a in which three intrepid librarian explorers take an in-depth and fascinating look at some of the treasure trove of titles to be found in our stacks.
Listen now! Books from the Vault: Episode 6
They dive deep into the vaults and unearth some wonderfully diverse books. After a brief description, they go on to talk vividly about the wider aspects of these works and, as an added bonus, discuss a range of linked and associated titles. This latest instalment is a children's special.
In this episode, one of our CYA Specialists Mary Barnett selects Box by Penelope Todd; a young adult dystopian fantasy book set in Dunedin. Next, Zoë Miller, our Ethnic Communities Engagement Specialist, talks about Emeli Sione's A New Dawn – a children's book about the dawn raids of the 1970s and their effects on the community and individuals.
And finally, our Fiction Specialist Neil Johnstone talks about one of his favourite old-time books, The Children of Green Knowe by Lucy M Boston. First published in 1954, this is a classic English children's book with elements of English folk mythology and ghosts, which is also heavily laden with historical detail. Intrigued? You can listen to the full episode here.
To subscribe, you can find all our podcasts on your favourite podcast player, including Spotify, Apple Podcasts and Stitcher.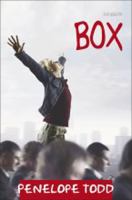 Box / Todd, Penelope
"Derik is on the run. Not from the deadly epidemics on the rise in New Zealand but from the ruling government and its efforts to wipe out disease. The authorities have begun Endorsement: a nation-wide drive to implant a device in every citizen, to regulate body chemistry and control emotions. It's a social experiment the whole world is watching. But Derik wants to think and feel, for himself. Trying to find shelter, he soon discovers he's not the only one to have turned fugitive." (Adapted from Catalogue)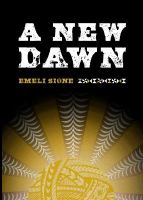 A new dawn / Sione, Emeli
"Emeli Stone shares her Dawn Raid story to help us understand the real impact of this dark time in our history." (Adapted from Catalogue)
The children of Green Knowe / Boston, L. M.
"It is a classic of its genre a Children's book that is basically an  English  folk, ghost story that is also heavily laden with historical detail . It is really atmospheric the start is truly a fabulous bit of writing . At times it can be a bit scary and creepy but in a friendly way. An excellent gentle introduction to ghost stories.' ( Adapted from Catalogue)