We are totally thrilled to announce the release of our recent interview with Grammy-nominated and Aotearoa music awards shortlisted percussionist Justin DeHart; see above to view.
Justin's musical practice is steeped in his interest in percussion from across the globe and in all its musical incarnations. To illustrate the point, when he was awarded a Fulbright Scholarship, he went to India to study that country's percussion legacy, heritage, and current culture.
Justin DeHart originally hails from Sacramento and moved to Christchurch in 2017 as a Senior Lecturer in Music to teach at the University of Canterbury, in this country's first ever percussion program. He is a performer of a wide range of contemporary musical styles from classical to pop, and from world to electronic. As an artist his musical resume is every bit as extensive, including performances with the New Zealand Symphony Orchestra, LA Phil New Music Group, I.C.E., pipa master Wu Man, and various pop legends, including Stewart Copeland and Cheap Trick, having appeared on over 100 solo, chamber and contemporary releases on many of the world's most recognised labels.
Since his arrival in Aotearoa he has been inspired by the musical culture he has encountered.  These musical discoveries have subsequently led to the creation of Justin's debut New Zealand release on Rattle Records.
Landfall New Zealand Percussion Vol 1
Featuring compositions for percussion by Glenda Keam, David Downes, Alex van den Broek, Mark Menzies, Chris Gendall, Rosa Elliott, Simon Eastwood, Robert Bryce and Reuben de Lautour.
We are thrilled that Justin has taken time out from his very busy schedule to talk to us about his new release, his career, and all things musical, and extend out heartfelt thanks.
For more information on Justin, visit www.justindehart.com
And for more information on Rattle records, visit  https://rattle.co.nz/
Landfall
"Tautology / Glenda Keam — Bells/Mirrors / David Downes — Order 81 / Alex van den Broek — Scales & taonga / Mark Menzies — Landfall / Rosa Elliott — The new music dance / Robert Bryce — Silver wind ; Golden earth ; White water / Simon Eastwood — Braided plain soundwalk / Reuben de Lautour. " ( Adapted from Catalogue.)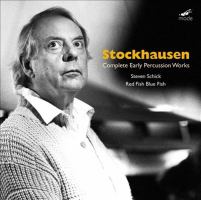 Complete early percussion works / Stockhausen, Karlheinz
"Contents disc 1. Refrain (Pavlos Antoniadis, celesta, antique cymbals ; James Avery, piano, woodblocks ; Steven Schick, vibraphone, Alpine bells) (10:15) ; Schlagtrio : for piano and 2 timpanists (Katalin Lukács, piano ; Justin DeHart, Fabio Oliveira, timpani) (16:08) ; Kontakte : for piano, percussion and 4-channel tape (Steven Schick, percussion ; James Avery, piano percussion) (35:00) — disc 2. Zyklus : for a percussionist (Steven Schick, percussion) (10:30) ; Mikrophonie : for tamtam, 2 microphones, 2 filters, and controllers (Red Fish Blue Fish) (31:44)." (Adapted from catalogue)