The Epidemic Arrives:
The first reports of the virus were in Auckland, with forty patients admitted to hospital at the start of November. By the end of the year cases had been discovered in Gisborne, Waikato and Taranaki, then Wellington six months later. Inter-island travel was restricted, but it didn't help–the virus soon reached the South Island and overran the entire country.
Communities did what they could, closing beaches and pools. School was cancelled, replaced by nationwide correspondence classes via the radio. At the few public events that did go ahead, councils implemented social distancing rules–with a strict six feet between children at the Hamilton Christmas Parade.
While the above description may sound fairly recent, it in fact describes events in New Zealand between 1947 and 1949, when the country suffered one of its most significant outbreaks of infantile paralysis, what we now call polio.
The Eradication of Polio:
New Zealand had been experiencing polio epidemics–and the resulting lockdowns–for much of the twentieth century. For most of those who caught it, polio usually meant nothing more than a brief fever, but some suffered much more severe symptoms, including paraesthesia, paralysis–as well as life in an iron lung–and death.
By the early 1950s, demand for a vaccine was high. The virus that caused polio had first been isolated in 1908, but it wasn't until 1931 that scientists discovered poliovirus had not one but three serotypes–vital knowledge for eventual vaccine production.
The first batch of vaccines arrived in New Zealand in 1956. Transport was difficult–the vaccines needed to be kept cold, so they made the trip from Britain in specially refrigerated containers. The first Salk polio vaccine was given on 21 September 1956, followed by the oral Sabin vaccine in 1961. By 1963, over two million New Zealanders had been vaccinated.
How successful were the polio vaccines? In 1955-1956, there had been 1,485 cases of polio in New Zealand; by 1962 the number had dropped to 5. Worldwide rollout of the vaccines has been described as "one of the most remarkable, and swiftest, health achievements of the twentieth century."
Booklist: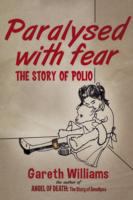 Paralysed with fear : the story of polio / Williams, Gareth
"The story of mankind's struggle against polio is compelling, exciting and full of twists and pardoxes. One of the grand challenges of modern medicine, it was a battleground between good and bad science. Gareth Williams takes an original view of the journey to understanding and defeating polio. " (Catalogue)
Polio : an American story / Oshinsky, David M.
"Here David Oshinsky tells the gripping story of the polio terror and of the intense effort to find a cure, from the March of Dimes to the discovery of the Salk and Sabin vaccines–and beyond. Drawing on newly available papers of Jonas Salk, Albert Sabin and other key players, Oshinsky paints a suspenseful portrait of the race for the cure, weaving a dramatic tale centred on the furious rivalry between Salk and Sabin." (Adapted from Catalogue)
The health of nations: the campaign to end polio and eradicate epidemic diseases / Bartlett, Karen
"A world free of epidemic diseases might seem a utopian pipe-dream, but that brand new world is a lot closer than you might think. Bartlett give us a rare inside look at how both global organizations and local campaigns operate on the front lines in the war against contagious disease. She reveals how victory will have profound consequences for the balance of world power and will embolden scientists to make even more momentous breakthroughs." (Catalogue)
Otiwhiti Station : the story of a hill country station and pioneering polio hospital
"The Duncan family have been farming Otiwhiti in the Turakina River valley since the 1880s. The backstory of the station is rich and fascinating, telling both the story of farming this unforgiving hill country and the remarkable family who have put their generosity and farm profits towards charitable projects, most notably the Duncan Hospital, which pioneered treatment for polio patients in the 1940s and 1950s." (Adapted from Catalogue)
Physicians, plagues, and progress : the history of western medicine from antiquity to antibiotics / Chapman, Allan
"Since the dawn of time, man has sought to improve his health and that of his neighbour. The human race, around the world, has been on a long and complex journey, seeking to find out how our bodies work, and what heals them. Embarking on a four-thousand-year odyssey, science historian Allan Chapman brings to life the origin and development of medicine and surgery." (Adapted from Catalogue)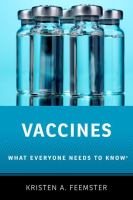 Vaccines : what everyone needs to know / Feemster, Kristen A
"Vaccines: What Everyone Needs to Know® offers a scientifically grounded overview of the science, manufacture, and culture of vaccines in the United States and internationally. Aiming to offer an unbiased resource on this hotly debated subject, it provides accessible, authoritative overviews. Written by a leading authority in both infectious disease and vaccine education, this book offers a clear-eyed resource for parents or anyone with an interest in the use, efficacy, and controversy surrounding vaccines." (Adapted from Catalogue)
On immunity : an inoculation / Biss, Eula
"Upon becoming a new mother, Eula Biss addresses a chronic condition of fear: fear of the government, the medical establishment, and what is in children's food, mattresses, medicines, and vaccines. Biss investigates the metaphors and myths surrounding the conception of immunity and its implications for the individual and the social body. As she hears more and more fears about vaccines, Biss researches what they mean for her own child, her immediate community, America, and the world." (Catalogue)
The best Australian science writing 2011
"From the elemental forces that drive our expanding universe to the delicate hairs on the back of your neck, science offers talented writers the kind of scope that other subjects simply cant match. This dynamic genre of Australian writing has never, until now, been showcased in an anthology." (Catalogue)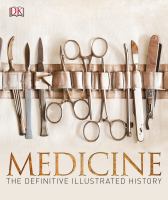 Medicine : the definitive illustrated history / Parker, Steve
"Follow the greatest stories of medicine and its breakthroughs, with incredible coverage of disease, drugs, treatment, and cures. Medicine covers the gory pitfalls and miraculous breakthroughs of medical history from trepanning, bloodletting, and body snatching to brand new developments in IVF and gene therapy with compelling stories and illustrations. Clear diagrams explain major diseases and trace the progression of medical treatment through the centuries." (Adapted from Catalogue)

Learn More:
Health and Wellness Resource Centre: "Consumer health resource providing authoritative information on a full range of health-related issues, from current disease and disorder information to in-depth coverage of alternative medical practices."
ProQuest Research Library: "Access to a wide range of scholarly journals, trade publications, magazines, and newspapers on popular academic subjects. The database includes more than 6,600 titles–over 5,000 in full text–from 1971 forward."
Science in Context: "Contextual information on many significant science topics and showcases scientific disciplines that relate to real-world issues."