All the world's a stage, and all the men and women merely players. Well, that was certainly the case during William Shakespeare's life. This year marks Shakespeare's, or the Bard of Avon, (assumed) 457th birthday on the 26th of April and 405th death anniversary on the 23rd April.

And pray tell, who was William Shakespeare?
Well, he was an English poet, playwright and actor who is widely regarded as the greatest writer in the English language and the world's pre-eminent dramatist. People all over the world have come to recognise the image of William Shakespeare and would heard of his plays, but what do we know about the man himself, or even what went on behind the scenes during the performance of his plays, or even who his plays were being performed for?

How dost thou celebrate?

In addition to the traditional birthday party, cake and presents, why not read all about his life, from his early and humble beginnings in Stratford upon Avon, England to conquering the stage in Queen Elizabeth's court and the Globe Theatre.

30-second Shakespeare : 50 key aspects of his works, life and legacy, each explained in half a minute.
'30-second Shakespeare' features 50 of the key moments, works and lasting influences of the Bard, all explained clearly and without the clutter. Each entry is summarized in just 3 seconds – using nothing more than two pages, 300 words and one picture. Leading Shakespeare scholars present an expert guide to his life and works.

Will in the world : how Shakespeare became Shakespeare.
Read all about the real-world sources of Shakespeare's language – of his fantasies, passions, fears, and desires – lie outside the scope of these earlier books. Will in the World will set out to recover the links between Shakespeare and his world and with them to construct a full and vital portrait of the man.
Shakespeare : the world as stage.
Bill Bryson explores the life and work of Shakespeare as a travelogue of sorts, narrating his quest for the Bard: his conversations with Shakespearean actors, with the curator of Shakespeare's birthplace, with academics who have dedicated their lives to studying the plays and poems, and of course, reporting on his own exploits in Stratford-upon-Avon.

A year in the life of William Shakespeare.
In 1599, an epochal year for Shakespeare and England, Shakespeare wrote four of his most famous plays while Elizabethans sent off an army to crush an Irish rebellion, weathered an Armada threat from Spain, and gambled on a fledgling East India Company. Shapiro brings together the news and the intrigue of the times in this gripping account of an inspiring moment in history.

Also search our catalogue for more biographies about Shakespeare and his remarkable life.
---
Read Shakespeare's plays… and novels based on Shakespeare's plays!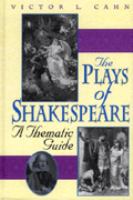 The plays of Shakespeare : a thematic guide.
Read and relive your favourite Shakespeare plays. Wellington City Libraries holds a huge array of plays and teen novels adapted from Shakespeare's plays. Identifies the core topics of Shakespeare's plays and allows students to compare and contrast the thematic connections that recur throughout the canon.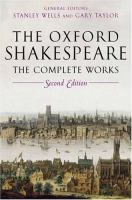 The complete works by William Shakespeare.
A compact edition of the complete works of William Shakespeare. It combines impeccable scholarship with beautifully written editorial material and a user-friendly layout of the text. Also included is a foreword, list of contents, general introduction, essay on language, contemporary allusions to Shakespeare, glossary, consolidated bibliography and index of first lines of Sonnets.

Plays from the Royal Shakespeare Company
This Shakespeare series has titles such as Much ado about Nothing, Macbeth, and A Midsummer Night's Dream, to excite Shakespearian fans of all ages. This exciting series, produced in partnership with the RSC, is designed to introduce students to Shakespeare's plays. Using trusted and established RSC approaches and vibrant RSC performance photographs, the series brings Shakespeare's plays to life in the classroom and establishes a deeper understanding and lasting appreciation of his work.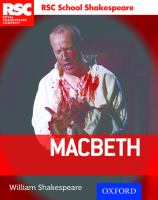 Plays from the Cambridge School Shakespeare
Hamlet.
A new edition of Shakespeare's Hamlet in accordance with the work of the Shakespeare and Schools Project and the national curriculum for English.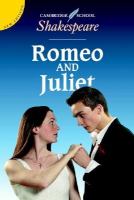 Romeo and Juliet.
A new edition of Romeo and Juliet in the Cambridge School Shakepeare series.

Othello.
A prose retelling of Shakespeare's play in which a jealous general is duped into thinking that his wife has been unfaithful, with tragic consequences.

Novels adapted from Shakespeare's Plays
The diary of William Shakespeare, gentleman.
Part comedy, part love story, this book threads together Shakespeare's life drawn from his plays. Could the world's greatest writer truly put down his pen forever to become a gentleman? Based on new documentary evidence, as well as textual examination of his plays, this fascinating book gives a tantalising glimpse at what might have been: the other hands that helped craft those plays, the secrets that must ever be hidden but – just possibly – may now be told.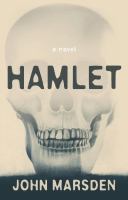 Hamlet.
This wonderful book, by one of Australia's most loved and most read writers, takes Shakespeare's famous play and makes it into a moving and full-blooded novel. John Marsden follows the contours of the original but powerfully re-imagines its characters and story lines, rather as Shakespeare treated his sources. We are aware not only of the strength of Marsden's own writing but the sensitivity of his insight into Shakespeare. Hamlet, A Novel will be adored by adults whether young or old.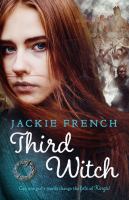 Third Witch.
A searing story of passion, betrayal, battles and love, this is Shakespeare's 'Macbeth' stripped of superstition, and its power and beauty refined into fewer words where good balances the evil and there is a happy ending – for some. Following on from OPHELIA, QUEEN OF DENMARK and I AM JULIET, this is the third title in the series for young people that focuses on the reinterpretation of Shakespeare's classic and enduring plays.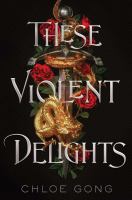 These Violent Delights.
A retelling of Romeo and Juliet set in 1926 Shanghai, China. Eighteen-year-old Juliette Cai, heir of the Scarlet Gang, and her first love-turned-rival Roma Montagov, leader of the White Flowers, must work together when mysterious deaths threaten their city.– Provided by Publisher.

OMG Shakespeare!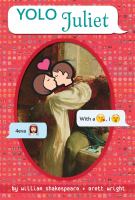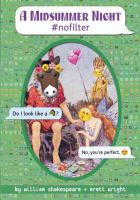 Also search our catalogue for more plays.
---
Ace your exams and homework!


Read the CliffsNotes on Shakespeare's plays and sonnets that will help ease your homework headaches and help you score high on exams. Check out the following CliffNotes which includes As You Like it, Hamlet, Macbeth and Romeo and Juliet: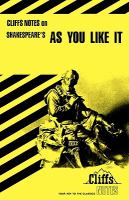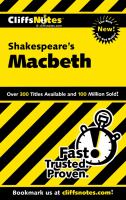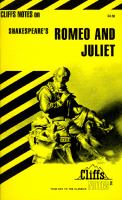 You can search our catalogue for more CliffNotes. Also, check out more Shakespeare on the CliffNotes website.
---
Watch movies inspired by Shakespeare's plays:

When two pairs of star-crossed lovers, a feuding pair of supernatural sprites and a love potion gone awry all come together in an enchanted moonlit forest, the result is a delightful mix of merriment and magic. Shakespeare's romantic comedy is brought to life.

In this first-ever full-text film of William Shakespeare's work, the Prince of Denmark, Hamlet, returns home to find his father murdered and his mother remarrying the murderer. Meanwhile, war is brewing.

The King of Navarre (Alessandro Nivola) and his friends think that they cannot love again. When the Princess of France (Alicia Silverstone) and her attendants arrive for a visit, their plans are completely turned upside down in this 1930s-musical-style version of Shakespeare's comedy featuring Berlin, Gershwin, Kern, and Porter song numbers.


Double dose of Much ado about Nothing (1993) and Much ado about Nothing (2013).
Two different retellings of  Shakespeare's classic comedy about the story of sparring lovers Beatrice and Benedick offers a sensual, tragic and occasionally absurd view of the intricate game that is love.

Double dose of Romeo and Juliet (1968) and Romeo and Juliet (1996) .
Two different retellings of Shakespeare's classic of star crossed lovers, Romeo and Juliet. The 1996 version staring a very young and impressionable Leonardo Dicaprio is a modern adaptation of the classic love story, moved to the futuristic urban backdrop of Verona Beach.
Also search our catalogue for more DVDs adapted from Shakespeare's plays. 
---
Where to find more information?