If you're anything like me, there's nothing like an announcement that a beloved graphic novel is going to be made into a movie or TV series to fill you with a combination of hope and dread.  Are they going to do it justice?  Will they find actors that fit the characters?  Is it going to have an ending that doesn't match the book?  Please tell me that Tom Cruise has nothing to do with the project!
Of course, sometimes it just works and we get the hero we always dreamed of…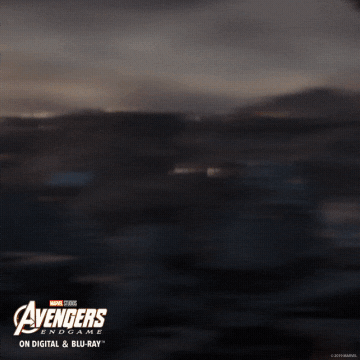 Ok maybe maybe that's just the hero I've always dreamed of.
I'm always keeping an eye out for upcoming adaptations and there are a few in the pipelines (or at least rumoured to be happening) that are well worth reading before they hit our screens if you haven't got to them already.
Paper Girls. 1 / Vaughan, Brian K
One of my favourite graphic novel series, Paper Girls, written by Brian K Vaughan and illustrated by Cliff Chiang (amazing colour work) has a bit of a Stranger Things vibe, mixed with some time travel.  This one has been greenlit for production by Amazon for a TV series.  No word on release date yet.
Lumberjanes. [1], Beware the kitten holy / Stevenson, Noelle
Word is that Lumberjanes has been picked up by HBO Max for an animated TV series with author Noelle Stevenson as project showrunner and I'm thrilled.  The action packed storylines are perfect for an animated series, and Noelle has proved her skill at animated series with the She-Ra and the Princesses of Power reboot as well as the Big Hero Six series.  I just want to see Ripley animated really.
Sweet Tooth [1] : out of the deep woods / Lemire, Jeff
This is the one I'm really nervous about.  I adored this series and I had all of the cast mapped out in my head for it while I was reading it.  I was sure that Jepperd absolutely HAD to be played by Daniel Craig, even though he's not as big a guy as the character is.  But the IMDB listing has relative unknown Nonso Anozie down as playing Jepperd… and from what little I've seen of him, it could work.  I cannot wait to see what Netflix will do with the hybrid children characters and the post-apocalyptic setting.
Y : the last man [1] : unmanned / Vaughan, Brian K
This one is another Brian K Vaughan series (he really is a writer of quality – worth reading any of his work) and is currently in production.  Another series perfect for adaptation for the screen, the unlikely Yorick is the literal last man on earth (and his pet monkey Ampersand the last male animal) they are in hiding trying to find answers as to what happened to all of their fellow males on the planet.  It's a good mix of mystery and humour with some fantastic characters.  With the right cast it could be one to keep an eye out for.
The Sandman. Volume 1, Preludes & nocturnes / Gaiman, Neil
Look, it's Neil Gaiman, you usually can't go wrong with adaptations of his work.  He's apparently involved with the project as executive producer.  He's really good at what he does, he's super committed to quality in any of the projects that come from his work, and The Sandman is iconic.  The original comic series came out in the early '90's and was part of a massive shift in comic book culture at the time.  Gaiman's work ages well, and Netflix are behind this new series. The real question is who are they going to get to play The Sandman (aka Morpheus/Dream)?
Special mention…
Grasshopper jungle : a history / Smith, Andrew
Ok I know this is not a graphic novel/comic book.  And there has been no recent news of a movie project for a few years.  But this is my favourite YA book of all time and I am desperate to see it made into a movie.  When I read it, back in 2014 when it was newly published, I finished the last page, put down the book and sat down at my laptop to email the author to tell him how much I loved it.  He emailed me back within 24 hours, which I still think is amazing.  Director Edgar Wright (Baby Driver, Shaun of the Dead) was slated to be taking on this one but there has been nothing happening for a couple of years.  Even if it's not going to happen as a movie, you should read it, I'm sure you'll thank me for it later!
So… what would you like to see adapted from shelf to screen?  Is there an upcoming project that you're keen to watch when it comes out?  I want to know what's on your radar.