New Zealand Prime Minister Rob Muldoon might be most remembered for drunkenly announcing a snap election in 1984 (which he lost). But have you
heard the story of the time that PM Muldoon demanded that the NZ Defence Force get to the bottom of an apparent case of … UFOs?
The scene: the late 70s, a time of economic inflation, energy crisis and copious moustaches. On a fateful night in December 1978, a few cargo pilots would have an experience they would never forget.
In the skies high over the Kaikōura Ranges, the crew on a freight run by Safe Air Ltd Cargo noticed lights dancing around their Armstrong Whitworth aircraft. Some of the lights seemed to follow the same trajectory as their own aircraft, for several minutes. Captain Powell also picked up an object moving towards him travelling at more than 10,000 miles an hour! The lights varied in size, and some were allegedly as large as a house. These objects even appeared on air traffic control radar in Wellington!
Raising the stakes even higher, a TV news crew from Australia promptly joined the action, and boarded another flight on the 30th December 1978, equipped with cameras – and they got results on film! In a world first, these lights were recorded on film and monitored by Wellington air traffic control. Journalist Quentin Forgarty described seeing "…this string of lights, it started as a small pinpoint of light then grew into this large pulsating globe with tinges of orange and red."
At this point, Prime Minister Muldoon took a strong personal interest in the lights watched by many witnesses and thousands more people on television. The ' Kaikōura Lights' were to be the first – and only – UFO sighting in New Zealand that lead to a full investigation. An air force Orion was sent on a reconnaissance mission and a Skyhawk jet fighter was put on stand-by to investigate any further sightings. The air force prepared a detailed document, but, alas, the mysterious lights were chalked up to lights from a Japanese squid fleet, the glow of the planet Venus or apparently even moonlight bouncing off cabbages. The radar detections in Wellington were blamed on atmospheric disturbances.
I for one and not entirely convinced by these banal explanations… perhaps you might want to do some further UFO investigation with these items from our collection and local resources👽
What to do if you see a UFO | The Spinoff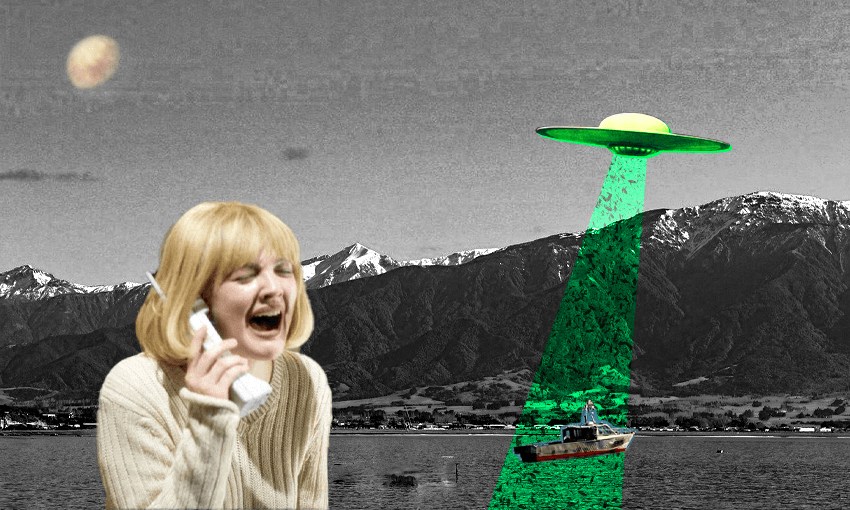 A comprehensive guide from The Spinoff, which even includes a link to the 1978 Kaikōura footage!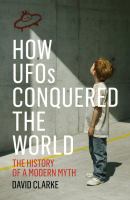 How UFOs conquered the world : the history of a modern myth / Clarke, David
"A history of the various manifestations and shifting meaning of the Twentieth Century's single great contribution to mythology: the UFO. Neither a credulous work of conspiracy theory nor a sceptical debunking of belief in 'flying saucers', How UFOs Changed the World explores the origins of UFOs in the build-up to the First World War and how reports of them have changed in tandem with world events, science and culture. The book will also explore the overlaps between UFO belief and religion and superstition." (Catalogue)

The UFO files the inside story of real-life sightings / Clarke, David
"Original records newly released by the Ministry of Defence and now held at The National Archives in Kew reveal how British Intelligence and the CIA investigated many Cold War sightings. This title presents the story of over 200 years of UFO sightings drawing on the formerly secret reports from the Ministry of Defence." (Catalogue)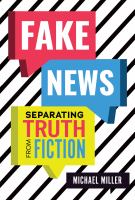 Fake news : separating truth from fiction / Miller, Michael
"This title explores journalistic and fact-checking standards, Constitutional protections, and real-world case studies, helping readers identify the mechanics, perpetrators, motives, and psychology of fake news. A final chapter explores methods for assessing and avoiding the spread of fake news." (Catalogue)

The NZ files : UFOs in New Zealand / Hassall, Peter
"New Zealand has had its share of mysterious happenings and unidentified flying objects, and this attempts a history of UFOs in New Zealand. There have been hundreds of recorded sightings this century and possibly thousands more not recorded." (Catalogue)