Shifting slightly from dystopia to more traditional fantasy, we present to you the Abhorsen trilogy by Garth Nix. Garth Nix is a fantastic Australian author who also wrote the Keys to the Kingdom series, which at a total of seven books doesn't quite fit into our trilogy theme but we highly recommend it anyway! Find them here.
Similarly to the Graceling trilogy which we have featured in the past, the three books of the Abhorsen trilogy take place in the same universe, but are about different characters.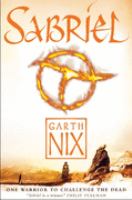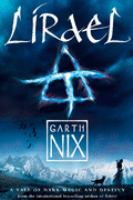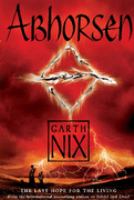 Sabriel
Book one follows 18-year-old Sabriel in southern Ancelstierre, where the technology and society are similar to that of early 20th century England. Sabriel discovers her father, the Abhorsen, has gone missing and she must enter the Old Kingdom, a land of magic and dangerous spirits, to find him. Necromancers have the power to raise these spirits into powerful undead beings, and only the Abhorsen has the power to put them back to rest. Along her journey, Sabriel collects companions – a Free Magic-constructed talking cat named Moggett and a Royal Guard named Touchstone long-imprisoned by magic – and she is plagued by a Dead creature shadowing her every move. Sabriel must keep moving, face her destiny and creep ever closer to an epic battle of life and death.
Lirael
The second book in the trilogy follows Lirael, a daughter of the Clayr. She looks different to the other Clayr, and she is different – her expected abilities of clairvoyance have not appeared at the usual age of eleven, and Lirael is already thirteen. On her fourteenth birthday, Lirael is appointed to the position of librarian for the Clayr where she explores the vast mystical library. Five years later, Lirael encounters Sabriel's son Sameth and together they must undertake a mission cloaked in dread and evil.
Abhorsen
In the final book, Orannis the Destroyer has been freed from its ancient subterranean prison and seeks to escape the silver hemispheres, the final barrier between it and terrible destruction. Lirael and her companions are the only ones with any chance of stopping the force of Orannis, the ancient Ninth. Those she thought were her allies have turned on her, and further allies have disappeared without a trace. It is the responsibility of young Lirael to prevent the destructive force of Orannis before it's too late.
There are a LOT of elements to these books, which makes them very difficult to sum up succinctly! There's magic, realism, romance, friendship, the underworld, necromancy, clairvoyance and a talking cat! What more could you possibly need? Also, this one is kind of cheating the trilogy theme as well, as the fourth book in the series is scheduled for release in September 2014. However, the release of this book has been announced and changed numerous times in recent years, so who knows when it'll actually show up…